Garrys APK 1.0
Garrys APK is a fun sandbox physics game. Through the game, you can load elements from other games and create scenes, pose characters, and do a lot!
Download Garry's APK – Sandbox Game
Millions of people enjoy Minecraft and Roblox since they allow people to be creative. These are sandbox games which lets people create maps and games within the game.
Garry's creates a similar gameplay, but it differs as it can import different elements from various games. Essentially, it can be a combination of games in one!
This game is a sandbox one where you can import games like Dystopia, Half-Life 2, Age of Chivalry, Alien Swarm, Blade Symphony and more. There are also different modes where you can play offline or with others in multiplayer.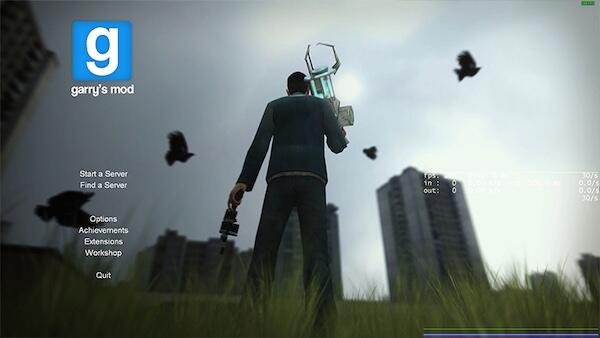 We know this game can get confusing but it's a simply a sandbox game that consists of many others. You're free to create, manipulate, edit, and explore different elements and maps here.
Garry's: An In-depth Analysis
Garry's was originally a modification of Half-Life 2, but it quickly became an interesting sandbox game. The best way to describe this game is a sandbox game that lets you import elements from different games.
Anything is possible in the game as it allows anyone to import various games like Half-Life 2, CS: GO, Portal, Nuclear Dawn, Team Fortress 2 and so on. Once you select which games you have installed and want to import, you can start playing.
Players are allowed to play offline or online so they can customize everything. The benefits of playing in a single player mode is that you can experiment as much as you can.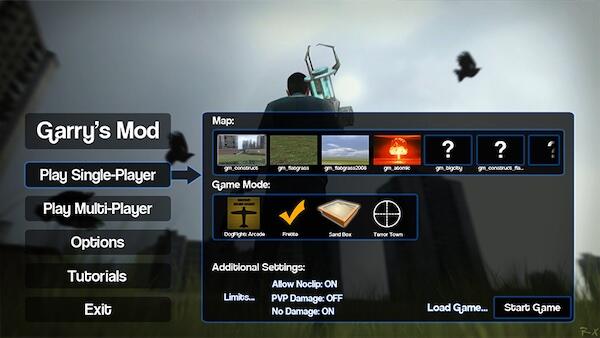 But once you get bored, multiplayer lets you enjoy the game with everyone and even create an entirely new game. The sky is the limit when it comes to this game as we can't list everything that you can do here. You just have to use every resource available and experiment.
What Can You Do with Garry's?
Now that you understand what this game is, what about its features? What exactly can you do in this game?
Import any game – Sandbox games are increasing in popularity thanks to the success of Minecraft and Roblox. Garry's is an entirely different experience as you can import existing games into it.
This makes it so easy to create an entirely new game as you don't have to build everything from scratch. With the weapons from CS: GO, you can add that to the maps from Left 4 Dead 2 and have a fun time with zombies. As you can see, there are so many possibilities as there are many games.
Offline and online modes – The game has two primary modes which is the offline and multiplayer modes. If you want to experience and practice building, we recommend you try the offline mode first. But once you understand the game, it's time to invite your friends to play the best games.
Build things – One of the best things to do in the game is to build. Although you can play user-created games, you can also build games yourself. You can first create simple things like cars, running zombies and so on. Then, you can also create complex structures like an entire city full of zombies!
Comprehensive controls – The controls are easy, and they've been modified to do different things for each button. There are dropdown elements which features all the elements from different games. These include the maps, characters, guns, tools, games, posing, construction and more.
Impressive graphics – The game lets you import 3D games, so it features some of the most impressive displays. It takes the 3d model of each game and perfectly replicates them in here. In essence, it's like you're combining different games into one. The ragdoll physics are also what makes this realistic.
Best Garry's Games to Play
If you don't have the time to create a game, why not try the existing game modes? Here are the best ones:
Melonbomber
This mode is inspired by the classic game Bomberman. But instead of bombs, melons are the ones which will explode and kill people. This is perfect to play with friends and there are also unique powerups.
In terms of design, it's a 3D Bomberman in which players can move in any direction.
Morbus
This game mode is a similar one to Among Us. One of the players will become the alien and the job of everyone else is to eliminate that alien. The survivors will also need to complete different tasks all while avoiding death. It's a fun party game where players can also use weapons and other items.
Prop Hunt
The Prop Hunt mode is one of the most popular game modes in Garry's Here, all the players are divided into two teams. On the prop team, they will be transformed into props, and they need to blend. The other team will be the players who will need to eliminate the props.
Download Garrys APK – No verification
Garry's brings a lot of new elements and creates a new game for players. There's no better sandbox game than this!