Fortnite APK 14.60
Download Fortnite Mobile APK – new version – free for Android to drop into the map and destroy 100 other players. Claim Victory for yourself while laying waste to your foes!
Fortnite is back with a vengeance. Download Fortnite Mobile free and enjoy wiping out your opponents in this fun and cartoonish battle royale game. The action never stops as the storm closes in on you. Fight to survive and be the last man standing!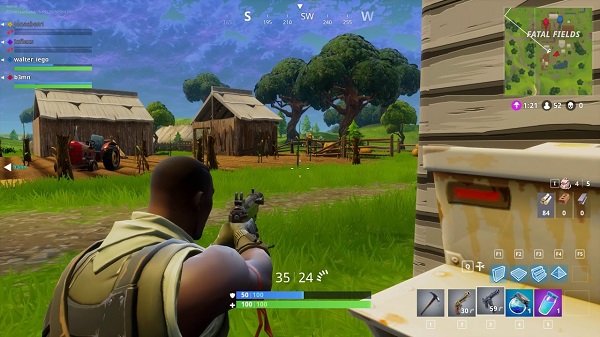 Fortnite Mobile is practically the same as the version of the game on console and PC – with a very minor downgrade in graphics which you won't really notice thanks to the smaller screen size.
Fortnite Mobile: Epic battle royale fun
You're thrown out of a flying party bus with 99 other players. You can either fight on your own, with a friend, or in a squad of three or four other players. Fortnite Mobile is one of the most action packed games on the market for the last two years. Players can't stop fighting on Fortnite!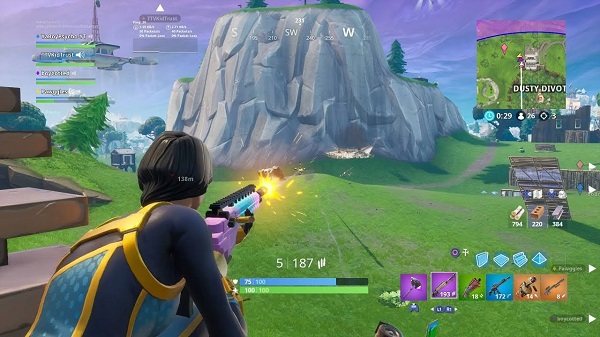 The map was recently remade, which has started an entire new season of the game. Players are already several months into this new map, which means that a lot of super cool features and weapons have been thrown in to the mix already.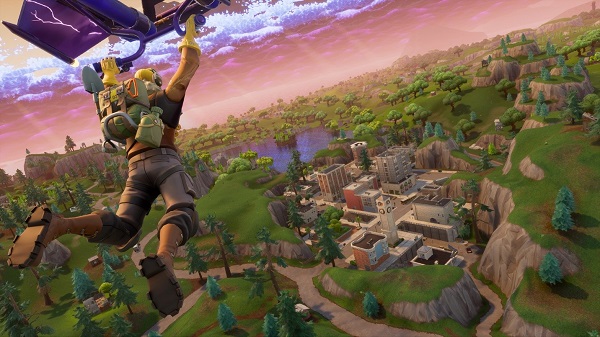 The aim of the game is to quite simply outlast everyone else. Kill all the other players – or evade them and kill the last few remaining – before the storm closes in on you all.
Tips for playing Fortnite Mobile Android
If you've never played Fortnite before, then here are a couple of top tips to start you out. Pay attention and you won't be fed to the noob-eating lions.
Don't camp: Similar games to Fortnite – notably PUBG – accommodate camping pretty well. Fortnite Mobile doesn't. In short, if you camp, you'll likely die quite quickly.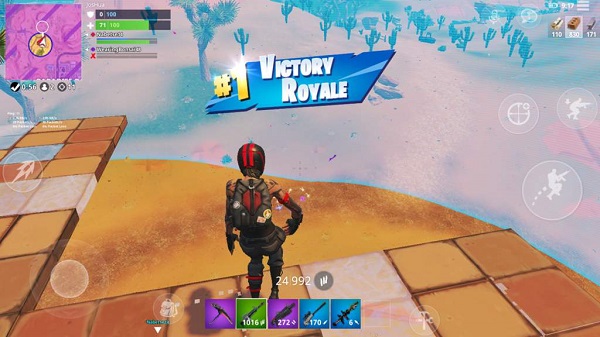 Land away from others: Urban centers are great places to land when you're beginning the game because they have lots of weapons and loot. The problem is that they also have lots of other players who are waiting to kill you. Try to land somewhere remote if you can – and preferably on a roof.
Close doors behind you: When you enter a house, you'll automatically leave the door open. This alerts other players that you're in the house, so it's best to close it behind you.
Build to trap: When you're building your 'fort' try to design it so that it funnels or distracts your opponents and then be ready to attack them in a surprise. This is a sure-fire way to kill them without much fuss.
Stick to the edge of the storm: In the later stages of the game, it's best to stick to the edge of the storm so that you can't be flanked. Most people run to the middle and kill each other. Wait around and finish up whoever is left.
Download Fortnite APK
Fortnite Mobile is one of the most downloaded games of all time – that says something about how awesome it is. Get the newest version of the game here now to jump in on the fun. Good luck!