Forge Ahead APK 0.97
Ever wanted to become a blacksmith? Download Forge Ahead APK to live out your dream. Mine for precious metals and then forge them into swords and more.
Sometimes, you just want to pack in your desk job and start forging some weapons in a blacksmith. Well, now you can do exactly that with Forge Ahead apk. The game was developed by Lion Studios – the same guys that brought you Happy Glass – and while it is a very simple game, it can provide hours of entertainment if you're a fan of crafting weapons.
The basic premise of the game is to mine for metals and then make swords to sell out of your blacksmith and gradually build up a profitable business. It means that you can enjoy the art of crafting swords, while also putting on your head for business.
Crafting happiness
In the beginning of the game, you'll have to bust rocks open to discover gems hidden inside and then forge them into swords. You have to take an active role in every step of the crafting process. First of all, you need to hammer the rocks in your workshops, then you'll have to melt the minerals down and hammer them into shape so you can use them to make a sword.
From here, you'll make the final tweaks to produce something of grand quality. You can fetch a different price for your swords depending on the materials they're made with and on the quality of their construction.
For example, a sword made of 50% diamond and 50% steel will be worth a lot more than one made of 50% steel and 50% tin. Use the rocks that you mine to get the best quality metals for your swords and you'll be in business.
Tips for playing Forge Ahead
If you want to become the best blacksmith and make loads of money, then try out these tips. First of all, people will come to your store to request different swords – sometimes common, sometimes rare. If you complete these missions, then you'll get a bonus income from them.
Make sure that you always have the maximum amount of swords stored in your armory when you close the game. You'll earn money based on how many swords you have in storage, even when the game isn't open, so you can earn a lot just by having lots of swords at the end of the day.
Invest your money back into upgrades. This will allow you to store more swords and thus make even more money when you're not playing the game. This is worthwhile if you plan on playing the game for a while.
There is a cheeky way that you can quickly earn loads of money in Forge Ahead apk. Seeing as you'll earn money over time when the game isn't being played, you can trick the system into immediately giving you a massive payout.
To do this, close the game and go to your Android settings and choose time and date. You can change this to the next day, week, or even month and you'll get a lot of money for doing so right away. This takes a lot of the challenge out of the game, and could make it very boring as a result, but if you're just looking to max your upgrades out right away, then this is an effective way to do so – but it will kill the fun of the game somewhat.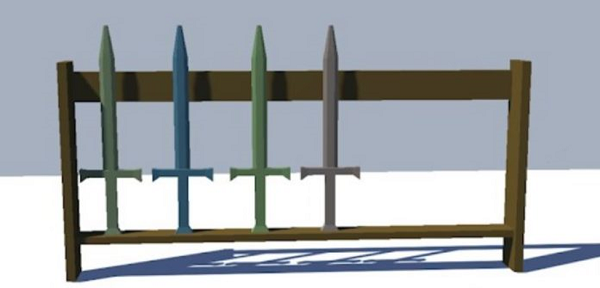 You can also claim double earnings if you play the game for a little while and then watch an ad. This will allow you to earn twice the amount of money from having you swords in storage and is well worth doing if you want to make bank without spending hours waiting for cash to generate.
You can change the blade and hilt of the sword, and while this won't change how rare the sword is, it will affect the outcome of certain missions. Try using different designs to make your swords more unique and personalized.
Make sure to accept all the missions that come to your store, as these will be your primary source of motivation and earnings in the game. Good luck!
Forge Ahead APK - No ads
Get to the top without waiting around by downloading Forge Ahead apk This gives you unlimited cash to spend on upgrading your blacksmith and making the best swords. Try it out if you just want to have the top stuff from the get-go.