Food Fighter Clicker APK 1.13.1
Do you have a talent for eating food? If you do, then you need to download Food Fighter Clicker today. Eat tons of food, go to the bathroom and upgrade your skills!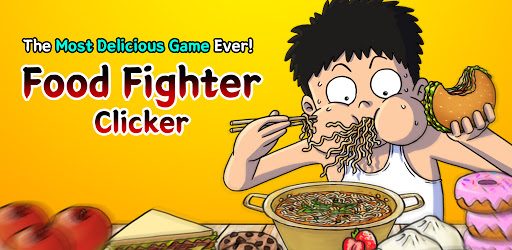 Eating food is one of the most normal things we do as humans. But some people hold competitions all around the world and set records on eating. Eating competitions have been normalized that there are a lot of streamers and YouTubers who have a mukbang channel now. Download Food Fighter Clicker if you think you have what it takes to become the best food fighter ever.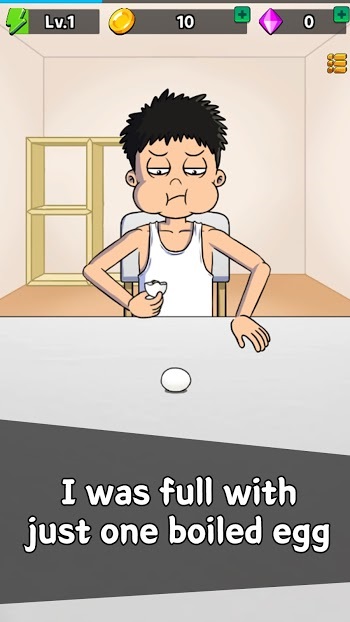 This isn't your normal game where you will cook food and serve it to customers. It isn't also a puzzle game that involves food. This is a game that tests your food-eating skills to the limit! At first, you will instantly get full with just one boiled egg. But as you eat more and upgrade your skills, you may eat more food than you can on a specified time. Try your eating skills now here!
Become the Best Food Fighter
In this world, we eat food since we need it to survive. Most people eat 3-5 times a day but some take it to another level. If you're not aware, there are have been many contests worldwide where people join to see who can eat the most food in a certain time. There's a hotdog eating contest and even a spice eating one. If you want to be a professional in this field, try playing Food Fighter Clicker.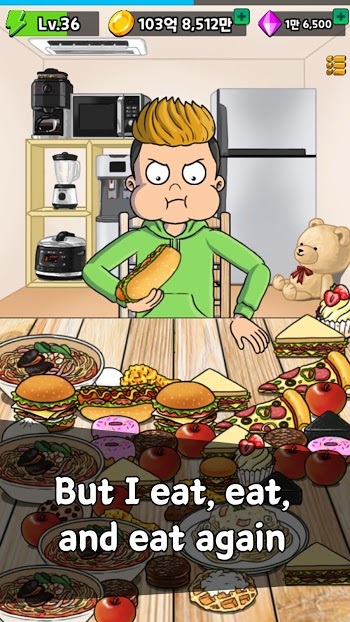 In this game, you can safely enjoy eating food and earn money as well! The more challenges you can take, the more rewards you can get and the more you can eat too. Upgrade your different eating skills such as the bite power, critical bite, chew power and many more. These are all necessary to make you a stronger food fighter. Then, you can unlock more food to eat so you can earn more money. Aside from that, you can customize your avatar and change the hairstyle, costume and the table as well. There are many foods that are waiting for you to eat here, can you take up the challenge?
Highlights of Food Fighter Clicker
We've been told since young to take our time to eat. But if you're a food fighter, this isn't an option! You must go beyond ordinary ways to beat challenges.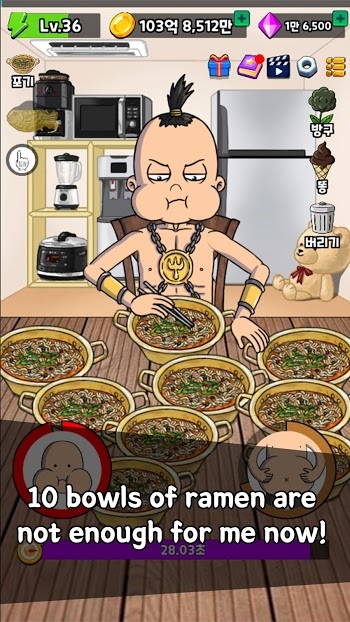 A Weird but Fun Game – By now, you may have encountered a lot of unique games. There have been a number of them such as the Goat Simulator, Hello Yogurt, Music Racer, Lok Kart and more. But if you're a foodie, then you should try playing Food Fighter Clicker. This is a game where you can test your eating and clicking skills at once. This is a fun game that allows you to become a food fighter. This means that you should press the chew button and eat. But you need to be wary of your fullness meter. There are also time limits to certain challenges! But if you are full, you may need to fart or go to the toilet to release the food that you ate. There are also a lot of achievements you can accomplish that will reward you with diamonds!
Complete eating challenges – In this game, your sole purpose is to eat as much as you can. But this isn't easy even if you're in a game. You are only given a limited stomach capacity at the start and you must eat hard-boiled eggs at first. If you want to get to the next level, you must eat as much as you can and complete challenges. The first challenge would be to eat 10 hard-boiled eggs in 30 seconds. This is an extremely difficult challenge so you will first need to eat a lot in order to upgrade your skills. You will also see your levels and other stats when you click on your info in the game.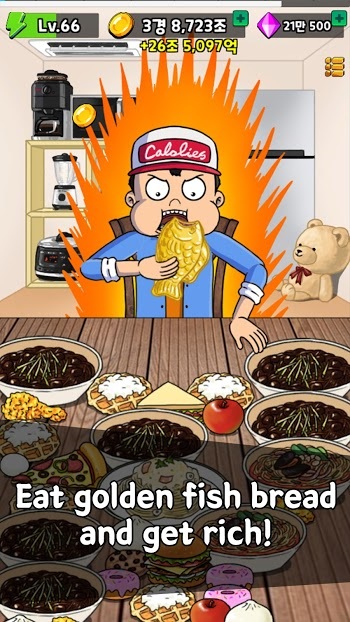 Upgrade eating skills – In Food Fighter Clicker, the way to complete the eating challenges would be to upgrade your eating skills. There are a lot to upgrade such as the Chew Power, Critical Chew, Critical Bite Probability, Bite Power, Critical Bite and many more. Of course, they require money in order to get upgraded. The way you can earn money here is by eating a lot and completing challenges! But as you increase your abilities, you can eat more food so you can earn more money.
Customize character – This game also allows players to change their avatar's costume, hairstyle and table. This may not help you eat more, but it allows you to look good while eating!
Food Fighter Clicker APK
Want to take the ultimate food challenge? Download Food Fighter Clicker today and find out your food-eating skills.