Farlight 84 APK 1.15.1.6.615068
Are you tired of the same battle royale games? In Farlight 84, you can experience a brand-new game full of new rules, weapons and items! Hunt players now and win!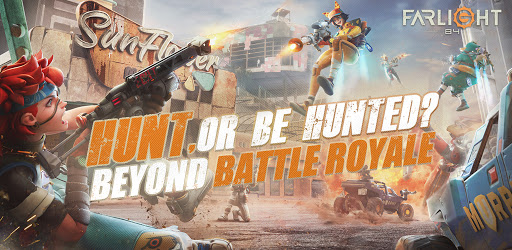 The battle royale genre has been the most popular genre since 2017. Now, you can enjoy quite a lot of games in this space such as PUBG, Fortnite, Rules of Survival, Free Fire and many more. With these games, you can enjoy quite many unique features, weapons, skins and maps. But if you want to enjoy a different type of battle royale, try Farlight 84 today! This is a unique game with new rules which will allow you to hunt specific players.
Published by Miracle Games, this action game looks like a battle royale but it's completely different! It features a bounty hunting competition where you'll be given a list of people you can hunt to get a lot of rewards. But you also need to be careful as you're also hunted by other players in this game. You can use many weapons, items and unique tools such as a jetpack so you can easily fly through different locations. Enjoy a spectacular battle royale game now!
Hunt or Be Hunted
There are many fun battle royale games that you can play right now with your mobile phone. They are all similar so it doesn't really matter what you choose at this point whether you play PUBG or Free Fire. The only difference is in the other features like skins, weapons, emotes and other minor details. But if you want to enjoy a new battle royale game, you should download Farlight 84 today! This game looks similar to Apex Legends and Fortnite but it has a unique gameplay.
Here, you'll participate in a Bounty Hunting Competition which is a unique PVP experience. Here, you'll live in the year 2081 where everyone has a chip embedded in them and there are cyborgs around. Here, you'll enjoy tracking down a target and trying to eliminate it for insane rewards. If you can kill these targets, you can receive triple the points! But you need to be careful as you can also be hunted in this game.
In this game, there are a lot of characters you can enjoy in this game such as the Mike, Anne, Rob and many more. There are also skins and unique traits available in the characters.
Farlight 84 Features
If you want to enjoy a new battle royale, then Farlight 84 is the game for you! Here are the things you can expect in here.
Enjoyable Battle Royale – If you're someone who enjoys battle royale, then you must have played plenty by now. There are literally tons of battle royale games available right now that you can play. But if you're here, then it's obvious that you're looking for a new one to play. Farlight 84 is far from your common battle royale games since it's got a unique HUNT system. Here, you must prioritize fighting your targets in the game for more points.
This game lets you enjoy unique weapons for you to use. Unlike other battle royale games, you can enjoy guns like the Smoky Hound, White Dwarf, Invader 2.0, Winster .060cal, Defender 1.0, Porcupine, Generator 3.5, Stern MK.18 and more. There are also unique characters and skins you can enjoy in this game right now. Collect them more and enjoy a fun game where you can enjoy Jetpacks and unique vehicles today.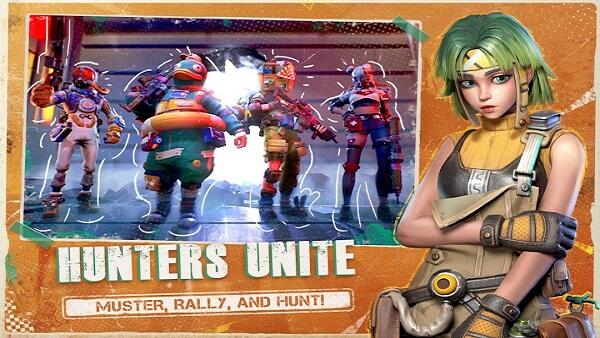 Original HUNT Mode – There are many battle royale games you can enjoy today. But Farlight 84 is a unique one where you will hunt targets that the game will tell you to. Here, each player will wear a unique Numtag which allows others to see their locations. You can hunt these players so you can get triple the rewards today. But you also need to be careful as other players can make you their target as well! Watch for your back today as you need to fight against others.
Enjoyable Characters – There are many characters that you can enjoy today with unique looks. Each character also has different skins that you can collect right now. Then, there are also unique traits and you can level up these characters today. These characters include Dominic, Maggie, Olga, Sunil, Catarina, Anne, Mike and more. There are many unique characters that you can enjoy in this game right now!
Jetpack – In Farlight 84, you'll enjoy a Jetpack that you can use to fly around. But you shouldn't expect to fly too far as you'll need a lot of energy for your Jetpack as well. But this game provides many uses for your Jetpack so you can enjoy a variety of scenes.
Spectacular Vehicles – Since this game is set in the future, you can expect quite a lot of unique vehicles! From tanks to cars to even mechanized tanks!
Download Farlight 84 APK – Latest version
If you enjoy battle royale, you can download Farlight 84 today! In this game, you can enjoy a unique battle royale today.