Fading City APK 1.306065
Download Fading City APK for android and enjoy one of the most dynamic open-world survival games by NetEase Games. It is set in a realistic city with 3D graphics.
Crucial Details about Fading City APK Download
Fading City APK is a survival game that challenges you to unleash your creativity in a highly deprived and desolate city. Every action that you undertake in the game will determine whether you survive the difficulties or not.
As such, you must be ready to unlock your thinking and showcase your wit. Make sure that you make critical decisions fast to save your life!
The game comes with unique 3D graphics that give you an exhilarating gaming experience. It integrates a sound system that immerses you in every gaming moment.
Why Download Fading City APK OBB?
If you are a fan of survival games, you will appreciate the uniqueness of Fading City. The game uses Unreal Engine 4(UA4), a powerful 3D creation tool.
As such, you will be guaranteed sophisticated game physics, an intuitive interface, and highly detailed graphics that give it a realistic feel. You will also love the quality sounds that bring every moment to life.
The Fading City APK also enables you to play your way around! It offers much latitude to use any game strategy or element, including action, exploration, survival, creativity, and building.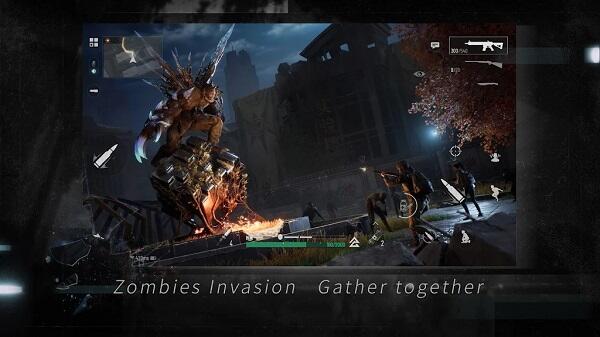 The overall experience is worth your time and effort!
An Immersive Gaming Experience
This game has a simple gameplay that challenges you to exterminate your enemies and survive! It is set in the ancient City of Weidu. The city stands in ruins.
Worse still, the city is colonized by blue fog with many blue particles all over. It is on the verge of extinction, and everyone is trying to fight their way to survival.
This challenge, coupled with determined zombies, makes this game enthralling. You can either play solo or join other players to fight the zombies. Additionally, you will be required to collect resources and weapons to advance your gameplay.
As you advance, you will have to solve many puzzles! As such, you will need to unlock your creative thinking.
Mechanics of Fading City APK
Your responsibility will be to build an empire that stands tall amidst various kinds of dangers. The blue fog poses much threat, and you must overcome zombies before you can make your dreams come true.
As such, you will explore various places and fight zombies to develop new skills and abilities. This will enhance your chances to win the game!
Powerful Weapons
The game has different kinds of weapons that offer creative ways to survive this challenge. Weapons include swords, firearms, and melee weapons. With these weapons, you can form your strategies to survive.
Additionally, you can create underground bunkers to protect yourself from the blue fog and zombie attacks. This way, you will have space to recreate your world and save the city.
Online Multiplayer Option
This game allows you to form a team of up to 4 players to survive the game. You will fight zombies together and manage your survival in this challenging world.
Another exciting aspect of this game is the ability to create your teams with friends, family members, and colleagues. This ensures that you have a great time throughout! Ensure that you shoot, bomb, set traps, and use any other assassination technique at your disposal to exterminate the zombies.
A Variety of Game Modes to Explore
Fading City APK enables you to explore the game in different modes. They include single-player, arcade, creative mode, and adventure mode. In some instances, you will have a hell-bent heard of up to 50 zombies to fight. Other times you will be in a race against time to stay alive.
Whichever game mode you choose, you can be assured of a thrilling and exciting experience throughout. This is what makes the game immersive, unique, and worth your time!
Powerful Aesthetics to Appreciate
This game is easy on the eyes and has high-quality graphics that make every moment enjoyable. Additionally, you will love the ambient sounds and music that add to your gameplay! They enhance player immersion.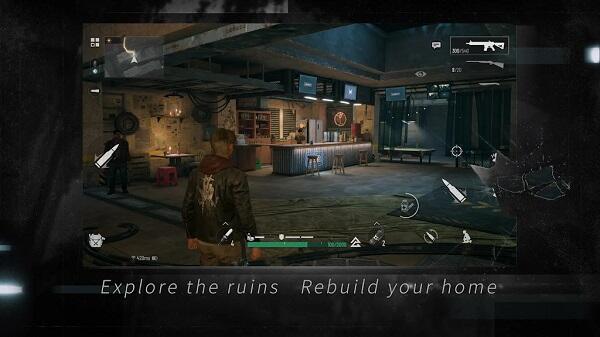 The developers have used advanced textures and models that ensure players can enjoy a realistic experience. You will feel as though you are in the game world, and that is impressive!
The mood is set by different kinds of weather and atmospheric conditions. You can relax in a sunny climate or be scared when it's foggy, dark, or raining. This makes the gameplay fun but also immersive!
Unique Features of Fading City APK
Cool Special Abilities. You will have special abilities to help you advance in the game. They include boost abilities, lives, speed boosts, and so on.
No Registration Required. You don't need to register or subscribe to enjoy this game.
Third-Part Ads Not Permitted. The game doesn't allow third-party ads.
Free to Download. You will love the fact that you don't need to pay for this game! It's free and one of its kind!
Fading City APK
The Fading City APK latest version allows you to unlock all levels and get unlimited money and gems. It offers an unmatched experience! In addition, it enables you to access all the weapons and accelerate your survival journey.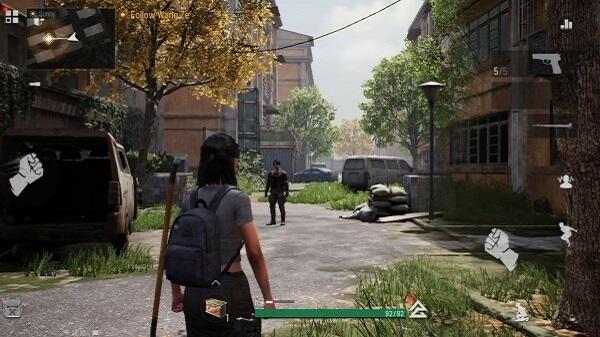 Even better, the Fading City APK does not have ads. As such, you will fully enjoy the game and the fun that comes with it!
Conclusion
Fading City is a unique Android app that allows you to fight zombies in different ways. You will explore new worlds, team up with friends online, identify various kinds of weapons, and upgrade your skills. It's fun, entertaining, immersive, and also action-packed.
If you like the game or love zombies, you should download this version of Fading City APK for an unparalleled experience. You will get unlimited money and gems to upgrade your weapons and skills!