Extra Lives APK 1.150.64
Download Extra Lives APK Latest Version free for Android and strive to survive in a land characterized by zombies and stony-hearted people. It has over 50 gaming locations!
| | |
| --- | --- |
| Name | Extra Lives |
| Updated | |
| Compatible with | Android 4.0+ |
| Last version | 1.150.64 |
| Size | 50.56 Mb |
| Category | Adventure |
| Developer | MDickie |
| Price | Free |
| Google Play Link | air.ExtraLives |
This is a survival game that challenges you to creatively invent ways that you can use to circumvent voracious zombies and ruthless human beings. It allows you to establish relationships with more than 200 characters, which allows you to create an undefeatable synergy.
Extra Lives game has unique 3D graphics and exciting locations. As such, you can be confident that you'll enjoy thrilling and adventurous gameplay all through!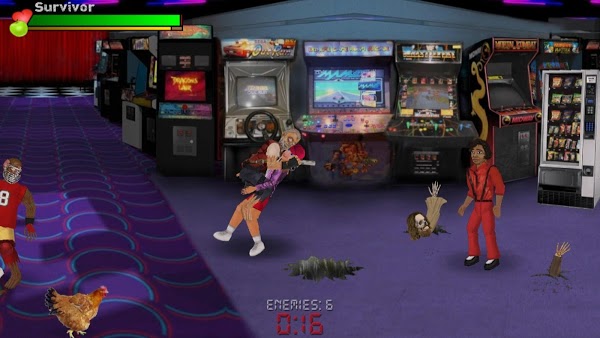 Even better, you can download Extra Lives for Android and access all the gaming features through your mobile device.
Exciting Gameplay
This game has 8 warring groups that boast of 200 unique characters. Each of these factions has special beliefs and techniques to solve the prevailing world problems.
When you join the game, your primary role will be to restore order in the region. Ensure that you bring all the factions together to move the area towards a common goal. To achieve this, you'll have to explore more than 50 different locations!
However, the journey to restore order will not be a simple one!
You'll be required to gather interactive objects that'll help you with your exploration. Ensure that your device unique techniques to exterminate your enemies. This way, you can be sure that you'll achieve your objectives without a hassle.
Some of the fiercest opponents that you'll face along the way include zombies and heartless human beings! As such, you must keep upgrading your fighting skills if you want to succeed in the gameplay.
Interestingly, you can choose the number of zombies that you want to fight at the beginning. This allows you a slow build into the gameplay as you gather weapons and get unique fighting skills.
Also, the game incorporates an exceptional combat system derived from the outstanding Wrestling Revolution Series. This allows you to invoke unique abilities that'll fast-track your gameplay.
Simple Controls and Straightforward User Interface
Whether you're playing in the Deathmatch or Classic mode, you'll need easy controls to ensure that you enjoy every minute of the gameplay, right?
Fortunately, this game has simple controls designed to allow you to concentrate on the gameplay. Here is a simple guide of the controls:
Red Fist Button.This allows you to attack from any side
Blue Hand Button.Allows you to pick-up or drop with either of your hands
Press Both Buttons.When you bless both the red and b
lue buttons, you'll invoke the use of whatever you're holding. Also, you can combine all the objects you have in each hand!
Press Both Attack Buttons.It'll result in grabbing your opponent.
Double-Tap.Results in running in any direction
Touch the Clock.This helps you to pause
Additionally, you can touch the health meter if you intend to sleep. This will help you to regain energy, which will be crucial in helping you to complete your missions.
Extra Lives APK Free Download
The modified version of the game offers more exceptional features that'll improve your gaming experience significantly. You'll have more energy to engage in your missions without tiring fast.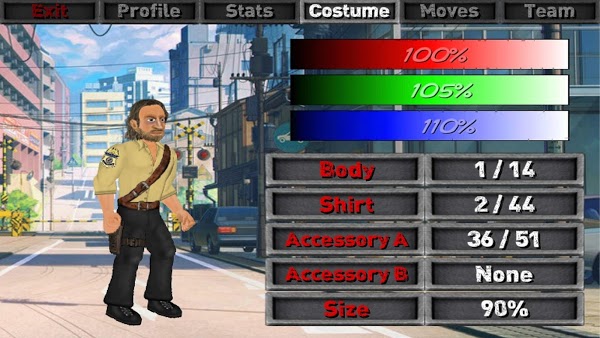 Additionally, the Extra Lives APK full version guarantees many significant features to improve your gameplay experience. Such will include:
If you love survival and action-packed games, then you should download Extra Lives. The game challenges you to battle fierce zombies to earn rewards.