Eternum APK 0.3.1
Download Eternum APK latest version and get an immersive 18+ RPG gameplay. It features highly adventurous gaming sessions that will keep you yearning for more.
| | |
| --- | --- |
| Name | Eternum |
| Updated | |
| Compatible with | Android 4.3+ |
| Last version | 0.3.1 |
| Size | 1.2 GB |
| Category | Arcade |
| Developer | Caribdis |
| Price | Free |
In-Depth Analysis of Eternum APK for Android
Eternum APK is an adult game that offers immersive gameplay. It is laden with emotional storylines and interesting characters, making it quite engaging.
The graphics are top-notch and give a realistic touch to the entire gaming experience. The sound effects are also very captivating. Overall, Eternum APK is a must-have for all adventure game lovers.
Its simplistic approach makes it easy to get addicted to the game. Another big plus point is that the game is 100% free. However, it has in-app purchases that help to make the game more exciting.
Why Download Eternum APK
The major reason to download Eternum APK is its unending adventure. The game is designed in a way that it never fails to keep the players hooked on it.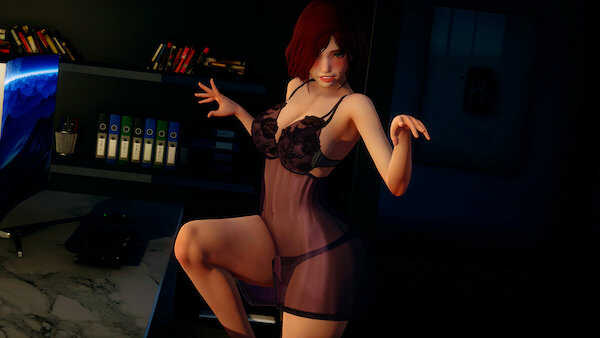 It also offers a very high replay value. Even if you have completed all the levels, you can still go back and play them again to experience the thrill all over again.
Additionally, the game is straightforward to install. However, it takes up to 1.62 GB of free space on your device.
As such, you must have a good amount of free space on your Android device before you can install the game. If not, you will experience hanging and lagging issues.
An Adventurous Role-Playing Game
Eternum APK is an excellent role-playing game that puts you in the shoes of an adventurer. The storyline revolves around your character's journey in visual-novel-themed gameplay.
Several plots and sub-plots let you experience the gameplay in different ways. The game also allows you to make moral choices that determine the ending. As such, you can be sure to get a unique gaming experience every time you play Eternum APK for Android.
The game is also quite challenging. It will take you some time to master all the mechanics. But once you do, you will enjoy the game to the fullest.
Eternum APK - Background
This game lets you live the life of the main character. You can choose the name to personalize your experience.
He moved to a city called Kredon, where he meets his childhood friend. The primary goal of moving to the new location is to study.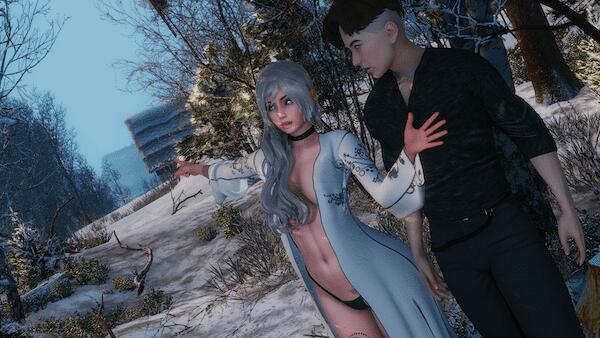 You enroll in one of the best universities in the region. On the side, you start exploring relationships. You meet new friends, some of which might have a romantic interest in you.
As the game progresses, you may find yourself entangled in a conspiracy. It is up to you to discover the truth and save the city.
Overall, you will be the master of your destiny. Your choices will determine the game progression and the ending. Therefore, choose wisely!
Explore and Make Decisions!
As earlier mentioned, this game lets you help the main character live a new life. You must make several significant choices that will determine the ending.
The game's beauty is that you can always go back and make different choices. The different outcomes make the game very replayable.
The biggest strength of Eternum APK is its intriguing storylines. It features many sub-plots that blend in perfectly with the primary plot.
You will also find many side-quests that help to add more depth to the game. The essential thing is that all these elements come together to create an immersive gaming experience.
Highly-Detailed Graphics
As you're aware, graphics play a significant role in making a game exciting. Eternum APK ranks high in this department.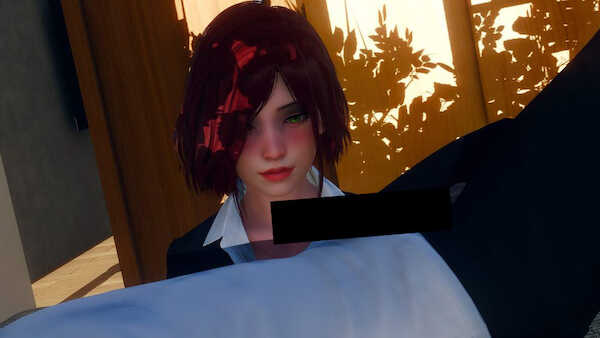 The environment appears quite realistic, and the characters are designed very well. You will see different gaming scenes set in super-realistic locations, including cities and streets.
The lip sync is another critical aspect of the game. The developers have done an excellent job of matching the character's lips with the dialogues. As such, you can be sure to enjoy a glitch-free and realistic gaming experience.
The overall graphics are top-notch, and they contribute to the game's addictive nature. Moreover, the detailed graphics help to immerse you in the game world.
Other Outstanding Features of Eternum APK Download
Beautiful Girls.

This game features many beautiful girls that you can interact with. Their enchanting beauties are sure to sweep you off your feet. You will find yourself falling in love with some of these characters. The developers have done an excellent job of making the girls look realistic and charming.

Outstanding Soundtrack.

Eternum APK boasts an excellent soundtrack that helps to create a perfect gaming atmosphere. You will find yourself getting lost in the game as you listen to the beautiful music.

Frequent Updates.

The developers release regular updates that fix bugs and introduce new features. You can be sure to enjoy a glitch-free gaming experience as long as you keep your game up-to-date.

Decision-Themed Gameplay.

As earlier mentioned, your choices play a significant role in the game. The different endings allow you to live the life of the main character in different ways.

Simple Controls.

The controls are straightforward, and you will have no trouble understanding them. You can quickly get used to the controls and start enjoying the game.

Simple User Interface.

The game is quite easy to use, and you will not find it difficult to navigate through the menus. As such, you can quickly get started and enjoy the game.
Eternum APK Free Download
This game is 100% free to download. The developers earn their revenue through ads.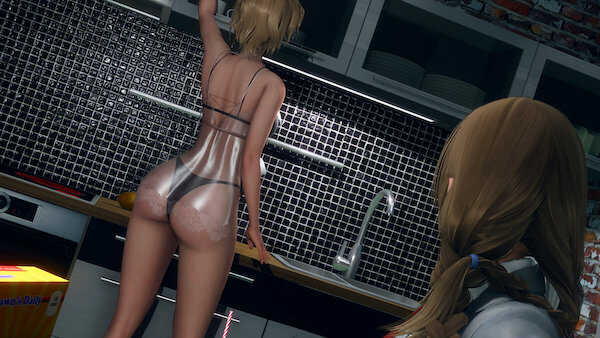 You will see occasional ads while playing the game. However, they are not intrusive and will not interrupt your gaming experience.
If you wish to progress faster, you can unlock unique features using in-app purchases. This way, you can avoid the ads and get a better gaming experience.
Conclusion
Eternum APK is an engaging game that takes the visual novel genre to the next level. It features excellent graphics, an addicting soundtrack, and many interesting sub-plots.
The different endings allow you to live the main character's life in different ways. You can also use in-app purchases to progress faster and avoid ads.