Earth Protect Squad APK 2.81.64
Do you love survival shooting games? Download Earth Protect Squad and go on missions as you eliminate aliens, zombies and strange mutants attacking Earth!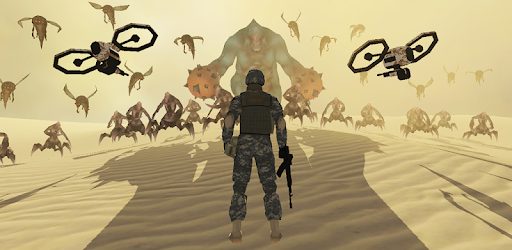 We've seen a lot of survival and shooting games over the past years. These includes zombie games and normal shooting games. But what if there suddenly was an invasion from an extraterrestrial race into Earth? What if their spaceships suddenly appeared? In Earth Protect Squad, your mission is to protect the planet from these strange outer space creatures! Use any weapons at your disposal to get rid of them.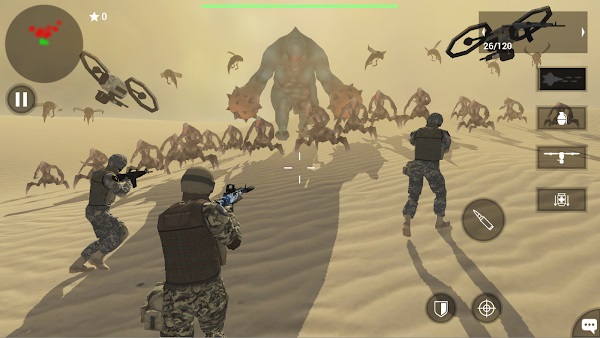 However, these creatures are stronger than average humans as they can't be killed by a single bullet. You must spray your weapons at them repeatedly and they come in large numbers. Play the game solo or online now to do a bunch of missions together. There are a lot of guns you can buy in the game and other items that would be of help such as grenades, drones and more. But there are also a lot of locations and enemies that you'll need to fight so you need to be careful!
Fight Aliens
We humans are obsessed with the unknown and the mysterious creatures that don't exist. This is why countless movies and shows have been made featuring aliens, zombies and all sorts of crazy creatures. But aside from that, our love for survival games seems to have no end as well. So, when you combine aliens and survival games, you'll get Earth Protect Squad. This is a game developed by Kisunja.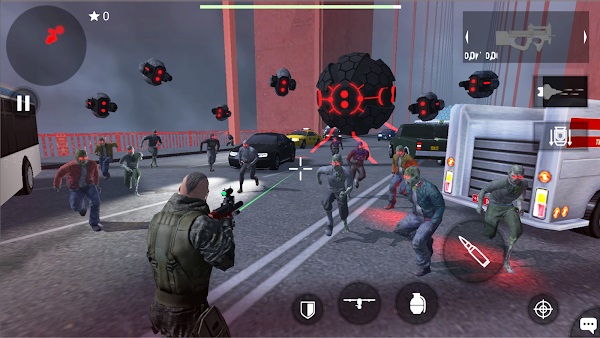 Here, you won't be fighting other players. Instead, you'll be on the frontlines as Earth's protectors. Fight against numerous aliens that have suddenly appeared on our orbit. Here, there are different battle mutants that are trying to attack everyone. But thankfully, you will have a lot of weapons to use and different advanced technologies as well. There are battle bots, drones, force fields and all sorts of advanced tech. Aside from that, you can play this game with friends to end these creatures together! You can also modify and upgrade your weapons to get the most advantage out of it.
Earth Protect Squad Features
Are you a warrior that's ready to protect the Earth from any danger? In Earth Protect Squad, you'll be shooting hordes of strange creatures that have suddenly appeared!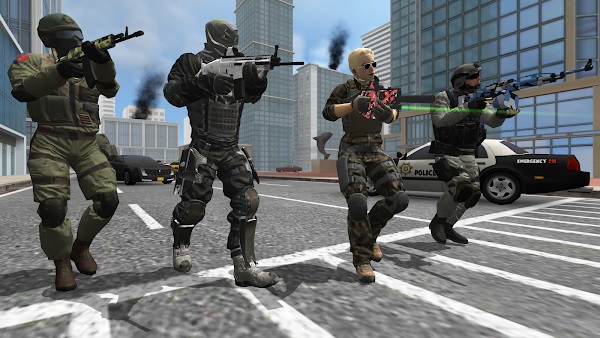 Fight Strange Creatures – Shooting games have been around for a long time even for Android. We can't deny that they are some of the most popular and most enjoyable games to play. Even though they have a high device requirement, a lot of people would still play games like Earth Protect Squad. Here, you'll fight not against other players but against aliens. Specifically, these strange creatures look like a hybrid of aliens and zombies that are more powerful than humans. These mutants eat people so they can multiply so you must do everything you can to stop them. Fight in different locations, weapons and missions to save Earth from the verge of collapse!
Go Solo or Multiplayer – In this game, there are 2 main game modes which is Solo and Multiplayer. In solo, you can play in several missions that span in different locations. There's also a tutorial and training missions which aims to let you get used to intense action. Here, each mission consists of different enemies. The more missions you complete, the harder it gets! This is why you must buy different weapons as well. But if you want to play with friends and random people, you can try to play in Multiplayer mode as well. Here, you can play with bots or real people and clear out missions.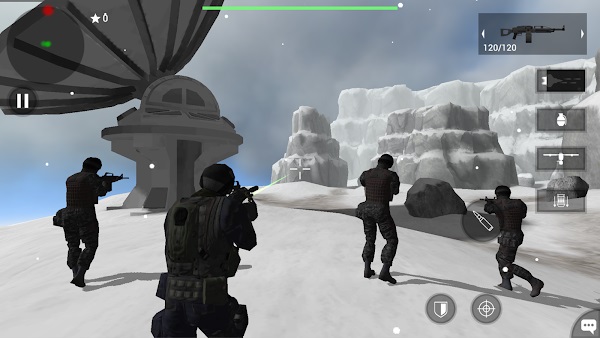 Enjoy weapons and advanced tech – In this game, there are a lot of normal and powerful weapons you can use such as rifles pistols, machine guns, and many more. Aside from that, there are different types of characters you can unlock as well with different stats. These include the Destroyer, Sentinel, Engineer, Specialist, Commando and more. But to help you with the fight against mutants, there are a lot of advanced techs you can use such as drones, battle bots and force fields. You can even call in an air strike to help you when you're in a pinch!
Smooth and Impressive Graphics – Earth Protect Squad has one of the smoothest and most impressive graphics for an action game. The characters and the creatures look realistic most of the time. You'll also be impressed with the sound effects of this game.
Plenty of missions and locations – If you're bored, you can play this game for hours! There are plenty of locations such as the Desert, Tibet, Castle, City and Bridge. This game has a lot of different creatures to keep you in action!
Earth Protect Squad APK
Are you ready to smash some aliens? Download Earth Protect Squad now and do your best to protect Earth!