Dream League Soccer 2020 APK 10.230
Download Dream League Soccer 2020 APK – latest version – on Android to get the ultimate soccer experience on mobile and build your very own dream team now.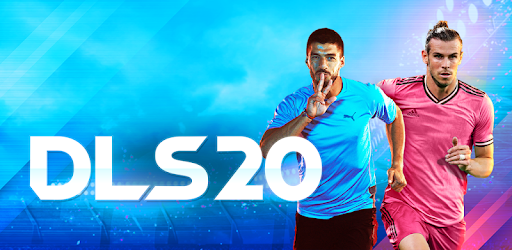 If you're a fan of football and games like FIFA and PES, then Dream League Soccer 2020 is no doubt a familiar name for you. If it isn't, then it certainly ought to be. Dream League Soccer 2020 apk for Android is an online football game where you get to build and manage your own team and play against other people from all around the world in ultra-realistic multiplayer and online matches.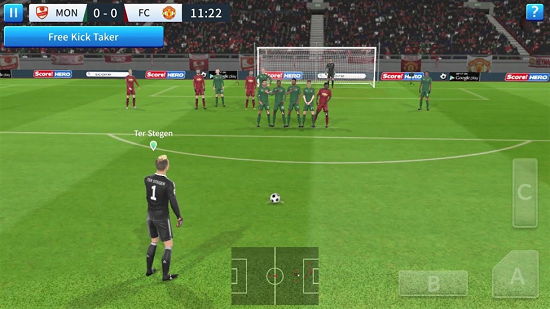 You can compete in a range of international tournaments and gradually cement your team as one of the best in the world – or one of the worst… hopefully not the latter. Win championships and tournaments to gain money and prestige, then continue your quest to stay on top of the league tables while getting progressively better players.
Dream League Soccer 2020 apk is a must-have for anyone into sports and competition. If you're a big soccer fan, then you'll be hooked in no time. Let's have a look at what makes this game so good.
Build your dream team
Dream League Soccer 2020 allows you to sign-up pro players from around the world to build your ultimate soccer team. As you progress through the six divisions, you'll get access to the best players in the world which will allow your team to climb to the very top. Win games and finish in a good spot to earn more money, then compete in live events to get Google Play awards and even more money for your dream team.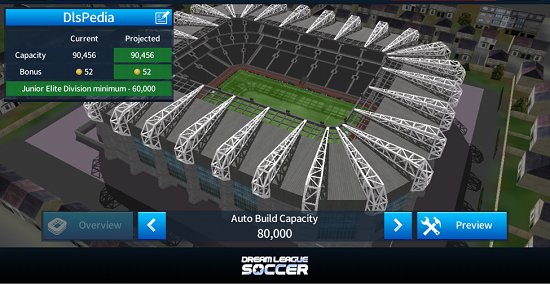 Build your own stadium. Once your team begins to climb the ranks, show off how great they are and inspire your fans by building your very own massive stadium. This will increase the prestige of your team and boost the level of pride that you feel for them. Compete in the big leagues and impress away teams with your epic stadium which you have designed.
Play through six divisions. Start from the bottom and play your way up through six divisions to conquer Division One. There are also 7 cup competitions to play through to achieve even more glory. You'll find no shortage of opportunities to further develop your players as they climb through the ranks and dominate the league.
Compete online. The best way to achieve an incredible mobile soccer experience is to have you compete online against other players in real time. Dream League Soccer 2020 allows you to play against people from all around the world, which makes for a way more intense soccer experience. What's more, you can gain special rewards for performing well in online games. There really is no better way to showcase your ability.
Console graphics. The most immediately striking thing about Dream League Soccer 2020 is the graphics. They're not going to beat FIFA on PS4, but they are still very high-quality for a mobile game. They're easily comparable to a PS2 game, which is impressive considering.
Tips for playing Dream League Soccer 2020 APK
Playing a soccer game is certainly something that requires a fair bit of tactics and skill. If you're new to the Dream League Soccer 2020 franchise, then you should have a few practice games to familiarize yourself with the controls. Once you've got your passing, shooting, and defense under wraps, you'll want to understand a bit more about how to play effectively.
Dream League Soccer 2020 apk isn't just a management game – you have control of every single thing that happens on the pitch, which means that everything is your responsibility. For this reason, you'll need to know a few things about how to manage your team effectively.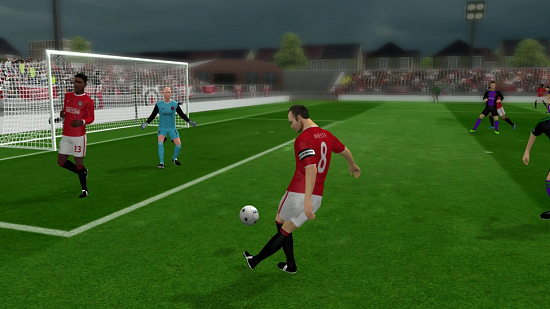 Think ahead. Try to plan your moves in advance to ensure that you're passing to players who aren't surrounded and that they can then do something useful. Don't just randomly pass because you can. You'll want to play with a degree of foresight in order to win games.
Don't be predictable. There are certain moves that are just so played out that even the AI is aware of them. If you play too predictably, then you'll easily be beaten. Try to spice things up a little where you can and keep your opponent on their toes before knocking them down.
Don't be aggressive with tackling. You aren't going to get away with jumping into another player like it's an NFL game. Be careful when tackling and try to focus on getting rid of possession from your opponent, rather than breaking their shins. You'll get called out for a foul and in worst case your player will be sent off and your opponent will get a penalty – which tend to go in most of the time. Be patient and careful.
Watch ads for money. If you want to earn more in-game cash, then watch an ad after every game. They're not long and they'll give you a fair amount of cash for doing so. You can just put your phone down while the ad plays so that you're not actually having to have your mind warped by a dishwasher tablet ad.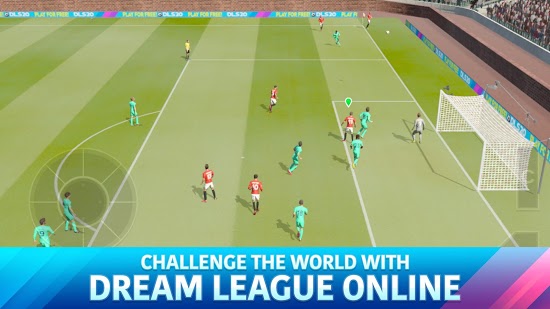 Dream League Soccer 2020 APK
Want to play the game with the challenge taken away? Download the unlimited money for Dream League Soccer 2020 apk to make the game easier and have access to the best players from the get-go.