Downloadhub APK 1.0.0.7
Download Downloadhub APK for Android to play games and watch videos without a hassle. It has customization options, enabling you to personalize your experience.
Everything You Need to Know about Downloadhub App APK
Downloadhub is an entertainment app that allows you to play games, watch videos, and download songs. The app is available to you for free.
It includes a vast collection of popular games and videos. You can easily browse through the sections of your choice. Every section has numerous games/videos categorized accordingly.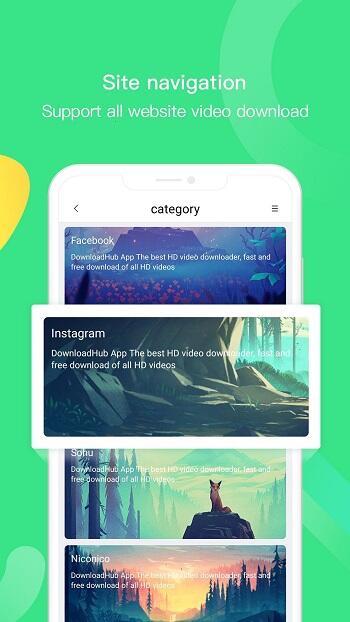 If you are looking to watch movies or videos online, especially Bollywood and Hollywood ones, Downloadhub will not disappoint you. All the latest movies and videos are available in HD quality. It is lightweight and works optimally with all Android 4.4+ devices.
How to Use Downloadhub Movies APK
Using this app is quite simple. All you have to do is download it from the link provided below. Keep in mind that the Downloadhub APK file is 6MB in size.
Once the file has been downloaded, go ahead and open it. When prompted, click on 'Install' > 'Open'.
After installation, you will access the home screen. The welcome screen is quite simple and easy to navigate. You can access all the different sections under which the apps/games/videos are arranged systematically to provide you with an uncluttered experience.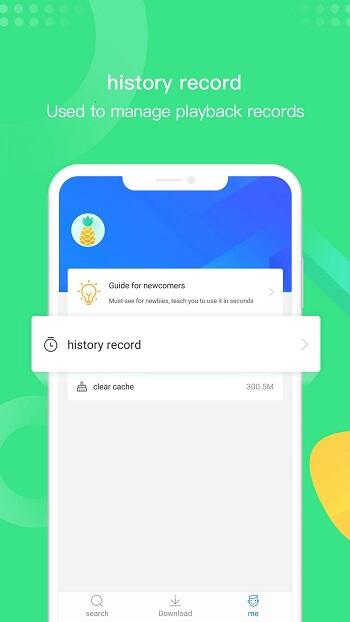 When you open any section, it will give you a list of all games/videos. You can view the details of each video by clicking on them. They are also categorized accordingly to make things easier for you.
Customize Your Homepage to Suit Your Interests
You can customize the homepage to fit your interests. The customization options are available at the bottom of the screen. You can choose the games/videos that you wish to see first on your home screen.
The app also allows you to bookmark any game or video for quick access later. You can also bookmark specific sections to view them later.
Additionally, you can dim the screen of your device. This feature is critical when using it for watching videos or playing games for an extended period. If you would like, you can also disable this feature if you prefer utilizing full brightness at all times.
Personalize Your Wallpaper
You can put your photo or any other image as the background. This will give your app a personal touch and allow you to customize it according to your requirements.
You can change the wallpaper from the settings. The download hub android has a wide range of options, where you can choose any image/wallpaper of your choice.
No Third-Party Adverts
The best thing about Downloadhub APK is that it is free, without advertisements. The app requires an internet connection to work properly.
These features ensure that you concentrate maximally when watching movies and playing games. This immersive experience is what set this app apart from the competition.
A Highly Responsive Search Feature
The app also has an in-built search feature. If you are looking for a specific game or video, click on the search icon and type in its name to see results.
You can also choose the category and type in its name to see all apps/games/videos available under that category.
High-Quality Streaming and Sound Systems
The app has crystal clear sound and video quality, which will allow you to enjoy uninterrupted entertainment.
If you choose to play games on the platform, you will experience detailed background music, sounds, and effects keeping you engrossed in your game.
Highly Interactive User Interface
The app has a very interactive user interface. All the options are available at the bottom of your screen, making things much easier for you.
You can make it big or small, maximize or minimize to fit your requirements. The Downloadhub APK allows you to do this by dragging the bottom portion of any section on its left side.
Additionally, you can choose how many tabs you wish to view on your screen.
All the different sections of this app are well organized and easily accessible without hassles. It will provide a user-friendly experience, uncommon with other similar apps.
Conclusion
If you are a fan of gaming and watching movies, Downloadhub APK download is an excellent option for you. The app is on the rise and has attracted many users.
You can search for any game or video of your choice by simply clicking on the search icon and typing in its name. You can then choose to watch it or download it.
The app also allows you to bookmark games/videos for later viewing purposes and provides a user-friendly interface with no third-party ads, which will help you get rid of any distractions.
All in all, Downloadhub APK is the ideal app for users looking for an entertaining medium to pass their time. It will provide you with lots of options, features, and enhancements which you can enjoy thoroughly.