Disney Mirrorverse APK 8.0.0
Can't get enough of Disney? Download Disney Mirrorverse APK and entertain yourself with epic quests, Disney characters, events and many more.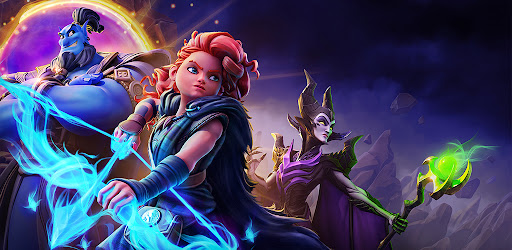 Download Disney Mirrorverse APK – Action RPG
We can't deny that Disney as a company has grown considerably large over the past decades. Now, they own Marvel and countless other productions which is why we can enjoy a lot of games.
There are a lot of games made by Disney which features different movies, shows, and characters today. But if you want to enjoy all of them in one game, then you can install Disney Mirrorverse now and have fun with a unique genre.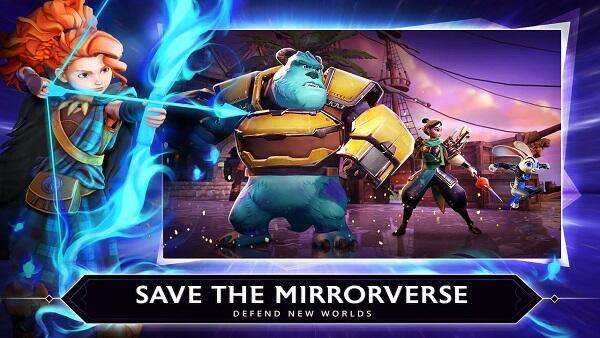 You're able to find a lot of incredible games from Disney nowadays but this one is just different. If you're into action RPG games, then there's no doubt that you would love this one. Here, you can unlock a lot of Disney characters from various movies and shows that they've made so far.
There are many characters here like Maui, Mickey Mouse, Rapunzel, Sulley, Mulan, Scar, Baymax and many more. Each character has their own skills, and you can use them for a lot of battles in various story and event quests.
Battle in the Disney World
Right now, there are thousands of mobile games for free which anyone can play. There are various games in different genres that are available in the Google Play Store today. But if you're a curious gamer, then you can find a lot of hidden gems by just searching Google.
If you're here, then it means that you've stumbled upon a great game as this is a fresh one. Over the years, a lot of Disney characters have been made for movies and shows. Now, you can play with them in Disney Mirrorverse.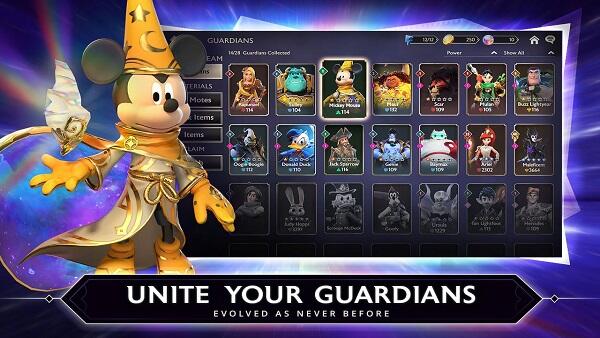 As kids, we grew up with all kinds of Disney shows and movies that we watch all the time. We see them in amusement parks as well such as Disney Land, so we've loved these characters ever since.
In this game, you can unlock many Disney characters that will help you save the world from evil. Here, you can unlock characters like Judy Hopps, Goofy, Scar, Genie, Jack Sparrow, Donald Duck, Rapunzel, Maui, Mulan, Buzz Lightyear, Ariel, and more.
There are many things to discover as you enjoy the storyline prepared for you.
Disney Mirrorverse Highlights
You're free to download many Disney games but Disney Mirrorverse lets you enjoy all the characters from the company.
Disney RPG – There are a ton of fun Disney games for us to play now especially for kids. But if you're looking for something fun with all the Disney characters in it, then you're in for a treat.
We've seen Disney as a company blow up over the years thanks to a ton of movies and shows being made. If you're a fan of Disney, then it's more reason for you to download Disney Mirrorverse!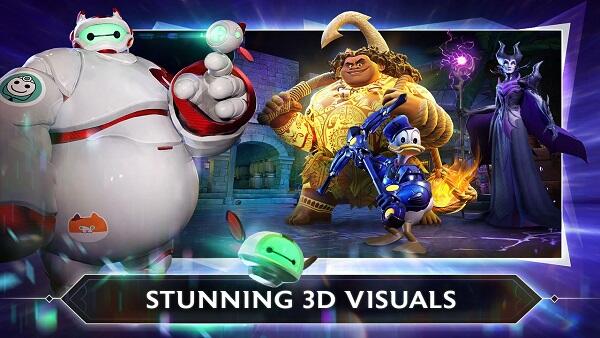 If you're a fan of Disney like millions of players, then this game will bring out your love for them even more. The game is action RPG which means you get to see your favorite characters fight against monsters. This game follows a storyline much like every Disney movie/show out there.
Here, you'll fight with so many enemies in various quests as you bring out your best heroes. Unlock different Disney characters like Hercules, Maleficent, Ian Lightfoot, Goofy, Baymax, Genie, Mulan, Oogie Boogie and more. Each of them has different talents and abilities for you to use.
Unite the guardians – If you're a fan of Disney, then you might have watched a ton of their movies and shows. Then if so, you can enjoy this game as it features a lot of your favorite characters. This includes ones like Mickey Mouse, Donald Duck, Scar, Mulan, Rapunzel, Sulley, Maui, Ariel, Maleficent, Hercules, Ursula, Goofy, Scrooge McDuck, Judy Hopps, Jack Sparrow, and more.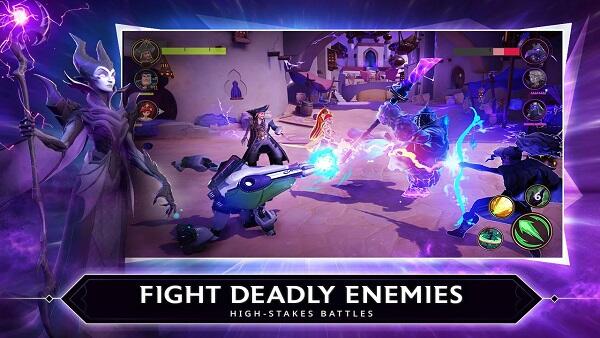 Each of these guardians have their powers and talents that you can use in battle. You'll be able to pick the characters that you can use in different quests to fight for peace.
Story and event quests – In this game, you're able to go through countless story and event quests. The game revolves around the story of the two stars where good and evil will collide. Now, you must save the world by unlocking all the guardians so you can fight against the evil.
The game has many dialogues and cutscenes for fans to enjoy which will progress the story. You can unlock different rewards as you finish each quest in the game. You'll also select the heroes that you'll use to fight.
Stunning graphics - Disney Mirrorverse features stunning graphics that you'll enjoy. The fights allow you to manually control your heroes as you use their skills in combat.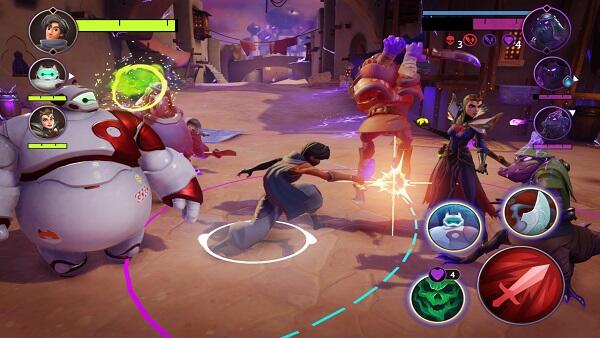 You can move in any direction as this is a 3D RPG game. The effects are so satisfying as well as you'll feel the impact of every punch, kick and ability that you use.
Download Disney Mirrorverse APK – Latest version
Do you love Disney? Download Disney Mirrorverse today so you can save the world from evil.