Diamond Pang APK 1.75.3
Download Diamond Pang APK – latest version – free for Android and get free unlimited diamonds for your Mobile Legends account!
MOBA games became the talk of the town in recent years. Although these types of games were popular even before mobile gaming was a thing, MOBA games are now gaining popularity. If you don't know what MOBA games are, think of DOTA 2, Vainglory, League of Legends and Smite. These games are primarily played in computers.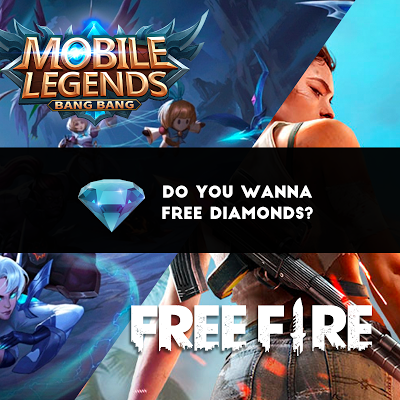 But if you want the best MOBA game on mobile, you need to play Mobile Legends: Bang Bang. This game is so popular, that it has over 100 million downloads on Google Play alone! The only problem with this game is that the diamonds costs real money! If you don't want to spend any, check out Diamond Pang mod APK. By doing quests and inviting your friends, you can earn free diamonds! Aside from Mobile Legends, Diamond Pang also supports Free Fire, PUBG Mobile, Call of Duty Mobile and Google Play Gift Card. Curious to know more? Read on!
What is Diamond Pang?
If you've ever played Mobile Legends, you'll know that diamonds scarcely come if at all. Most games today contain in-app purchases where you need to pay money to buy diamonds. We can't blame them; this is how developers make money nowadays. And this is infinitely better than paying money upfront just to download the game. Although a lot of games still go by this route!But if you're a die-hard game of Mobile Legends, Free Fire, PUBG Mobile, or Call of Duty: Mobile, then you know how important the diamonds are. These are the premium currency that allows you to get extremely rare items and weapons. With your coins, you'll never be able to buy these premium items in forever. But if you have diamonds, you can instantly get them with one tap.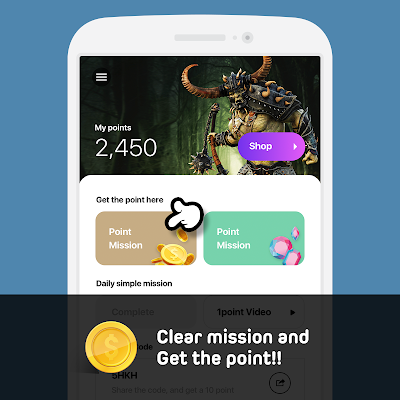 That's where Diamond Pang comes in. This revolutionary app lets you collect diamonds for free! How? By completing missions and inviting your friends to download the app! Once you do these, you'll get equivalent points that you can use to convert them into diamonds on the game of your choice! That's how easy it is to get free diamonds with this app. Best of all, this is free to download! Now you no longer need to pay for diamonds!
Features of Diamond Pang
Diamond Pang is more than just a free diamond generator tool. It does so much more that you'd wonder how it has achieved over 100 thousand downloads in Google Play! If you're curious about this powerful app, read all about its features:Game Missions – As mentioned before, this app offers game missions so you can earn some diamonds! There are primarily 2 game mission sources in this: Tapjoy and Iron Source. Once you click either one, you'll see a lot of game missions that you can complete. Each mission differs from one another and the rewards are also different. There are some missions that requires you to just download an app and there are some that requires you to play at least some minutes in the game. But on average, you need to play the required game and reach certain levels to reap certain rewards. That's how you can win points that you can later convert into diamonds. There's no shortage of game missions you can do in this app which means you can technically earn unlimited diamonds!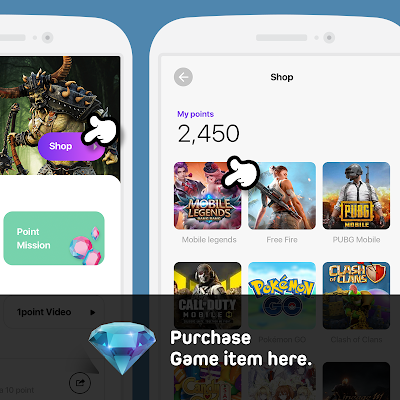 Simple Missions – Aside from the game missions, Diamond Pang also offers simple missions that give simple points. You can earn 1 point by seeing an ad and 1 point as well for watching a video ad. This is a nice addition and a quick way to earn some free points. But you need to be fast because these sell out pretty quickly. This isn't available all the time but it's worth the time by just checking if these are available. So, definitely check them out every day.Invite your friends – Once you download the game, you'll have a unique invite code in your app. Use this to invite your friends and family to the download the app to earn 10 points! This is one of the fastest ways to get diamonds as the reward for every invite is huge! Just be sure that your friend does even just one game mission to be able to get your reward!Unlimited diamonds – In Diamond Pang, your effort will be richly rewarded. If you're always completing game missions and inviting others, you can earn a lot of diamonds for free! Of course, there are corresponding number of diamonds for each point. But for Mobile Legends, the lowest you can get is 11 diamonds for 40 points. But if you're truly serious about this, you can earn up to thousands of diamonds for free! Of course, this takes a serious amount of time and effort but it's worth it if you have a large following.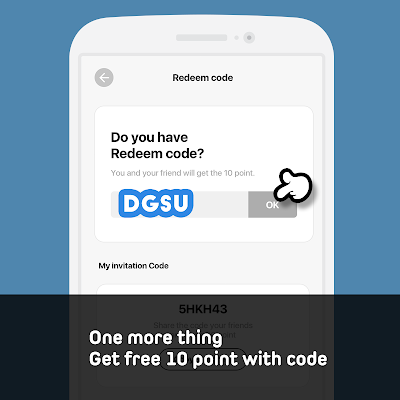 Lots of games supported – The good thing about Diamond Pang is that it supports a lot of popular games. Even if you don't play Mobile Legends, you can still earn diamonds for other games. Aside from Mobile Legends, it supports games such as Free Fire, PUBG Mobile and Call of Duty: Mobile! This means that you can earn a lot of rewards for other games of your choice!Clean interface – One of the most surprising things about Diamond Pang is the clean and easy-to-use interface! For an app that gives away free diamonds, you'd expect it to be riddled with ads and not have a clean UI. But instead, the developers clearly wanted this app to succeed and to be appreciated by all players because of its clean design. You can get everything you need with just a few taps. You'll never even have to read any manual when using this app because everything is straightforward!Free to download – Unlike other reward apps, Diamond Pang is free to download! You don't need to pay anything to get free diamonds, you just complete the missions and invite other people!
Diamond Pang APK
Want to get free diamonds from Diamond Pang but don't want to complete the missions? Then, download the unlimited points now and enjoy your free diamonds!