Diamond Painting ASMR Coloring APK 0.4.0.0
Sooth your nerves and relax with an amazingly entertaining canvas game for mobile devices. Download Diamond Painting ASMR Coloring for Android.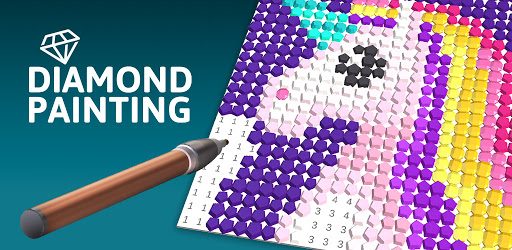 Introducing, an entertaining ASMR game for all who welcome it. If you are ever feeling nerved and want to take time to relax, this treat is waiting for you. Transform your artistic ideas into something amazing with this free to play game. The Diamond Painting ASMR Coloring game gives you the chance to materialize your artistic interests in an interesting style.
Make Various Types Diamond Art
You'll have a wondrous experience with this game. Artist or not, being able to create these different portraits is amazingly addicting. Diamond Painting ASMR Coloring for Android is a game best suited for everyone. All the while, you can calm your nerves with this relaxing experience.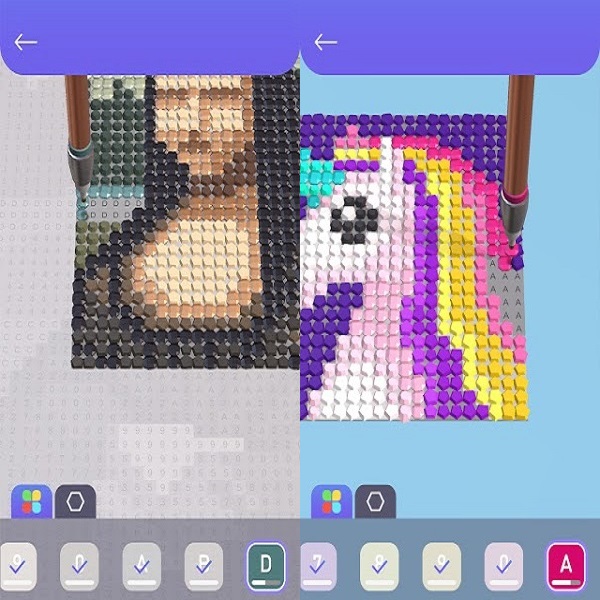 And talk about variety…you'll see yourself painting everything from unicorns and emojis, to foods, flowers, and more. Just the sheer amount of content that you can paint is amazing. All of the different levels and art are silhouettes that also give you a sense of mystery. Though, for the most part, you'll be able to make out what each object is before playing.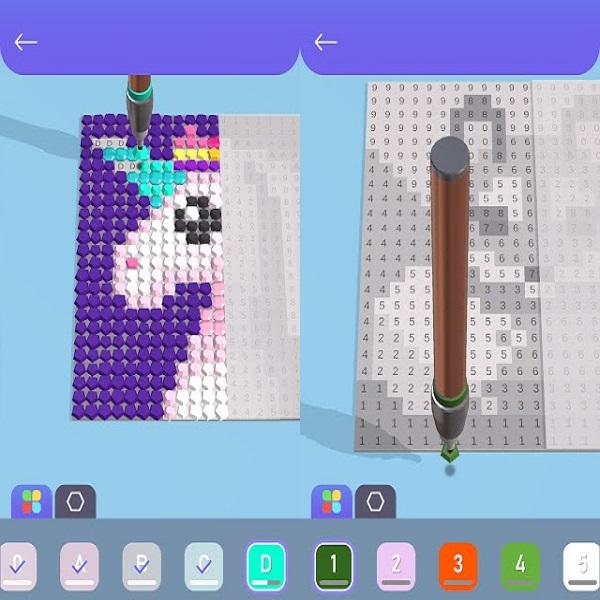 What's more, you'll be walked through the entire process. The game isn't made to give you a challenge or be difficult. It's more for the spectacle. Your entire canvas is numbered with the order you should be placing your diamonds. Continuously tap onto the number to smack a gem onto the board until your work is completed. Then, you'll be able to see the art in all of its beauty and glory.
Easy to Access Levels
Each level is locked away, unable for you to access. There are two ways for you to gain these additional levels. The first is to complete all subsequent challenges that have lied before the new level. And, the second method is much easier to accomplish. This is to watch a simple advertisement. After watching a quick 30 second to one-minute video, you'll instantly access the next set of levels for yourself.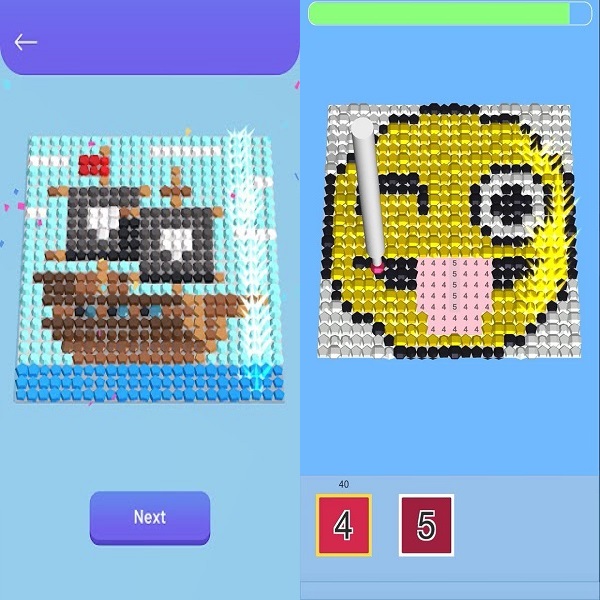 Meaning, not only can you take the time to enjoy the different works of art, but you can openly choose which ones to work on.
Download Diamond Painting ASMR Coloring APK - Unlock level
Although, there aren't too many benefits to the modified APK file, you should still download it. Having full control of the download folder will allow you to make any adjustments that suit your needs. You can do this by also downloading an APK file editor app, or directly through the file itself. Of course, that's part of the charm in acquiring the Diamond Painting ASMR Coloring APK free download for Android.