Descenders APK 1.10.3
If you love bikes, then Descenders APK is for you. Enjoy a fun game with many objectives as you can ride your bike on a descent. Free fall and enjoy.
Download Descenders APK – Bike Race
A lot of people commute to work with their bikes each day. Thanks to these vehicles, we're now able to go anywhere without using electricity or gas like most vehicles.
Bikes are everywhere and they're cheap compared to other vehicles which is why a lot of people use them. If you love using bikes for racing, then Descenders is a new game for you which you can enjoy.
This is different from the normal bike racing game because you don't have to accelerate as much here. You won't be racing against others directly but through your best times. You'll be racing downhill in many locations as there are countless obstacles and interesting bikes for you to ride.
You'll earn a lot of coins by finishing races and becoming the best one in your team. Pick your team and enjoy countless rides as you use your skills in the most glamorous stage ever. Start racing downhill now and enjoy.
Race Downhill
We're free to play many racing games that are available today for free. Racing has been a big part of our entertainment now as there are countless movies, shows and games featuring them. If you're someone who loves doing a lot of incredible races, then there are so many games for you to try.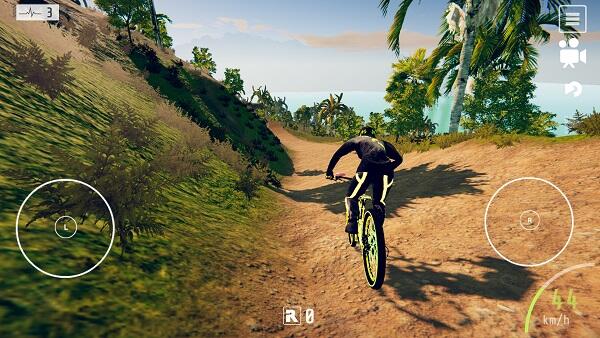 You're able to have fun with a lot of racing games but if you're into bikes, then there's Descenders. This is a unique bike racing game unlike any others that you've played. There are a lot of new elements to enjoy here.
If you've been playing bike racing games all the time, then prepare to experience something else. This game looks like it came out from a console as the graphics are extraordinary.
The game will challenge you to a free ride downhill as you take on many obstacles and different terrains. You'll be able to choose what team you want to be on such as Arboreal, Enemy, and Kinetic. In this game, you'll have a fun time as you can go through many levels.
Gain rewards, perform combos and unlock many bikes in this fun game now.
Features of Descenders
If you're interested in a fun bike game, try Descenders now and have fun racing in different terrains downhill.
Race downhill – We're seeing so many incredible games being created daily now. In the racing genre, we can enjoy quite a lot of them in different genres like cars, bikes, motorcycles and more. Bikes are slower than others, but they can still be interesting to ride in a race.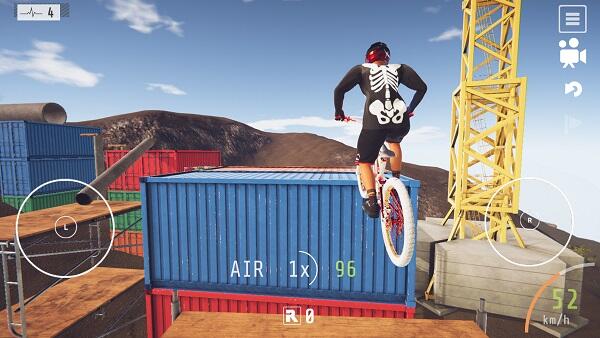 So, if you're searching for something enjoyable to play on, then you can download Descenders now and have fun. This is a game that lets you ride downhill in the most exciting locations.
In this racing game, you'll ride your bike downhill in many locations as there are many obstacles and ramps in the way. You can perform combos and enjoy doing all sorts of stunts to earn more scores. The game is fun so you can download it today and pick the best team for you.
There are three teams available, and you can then enjoy your sponsor such as Kinetic, Enemy, and Arboreal. Each one of them will let you ride different tracks and styles. What are you waiting for, race with your bike now!
Many dangerous locations – In Descenders, you're able to race in so many dangerous and interesting locations. There are all sorts of ramps, obstacles, and challenges for you to face in each location. There are many levels to play in this game with each one increasing in difficulty.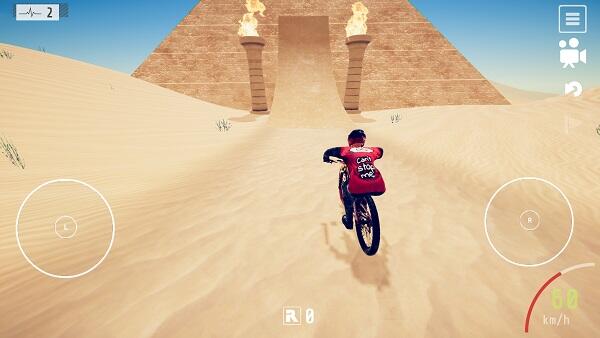 If you're not afraid to show off your skills, then this is your time to shine as you can race your heart out. This is unlike any other racing game that you've ever played because you're the only one in the track!
Pick your team – In this game, you'll need to choose your sponsor track which is your team. There's Arboreal which features a lot of off-road locations for you to ride your bike in.
Then, there's Kinetic which features high-speed downhill action that you can enjoy. Lastly, there's Enemy which prioritizes stunts above all else. Whatever you choose, you can enjoy your time going through many tracks here. There are lots of challenges for you to enjoy here as each track is worth your time.
Engaging graphics – This game is not your average racing game. It's got dynamic graphics and physics which adds to the realism that you can enjoy.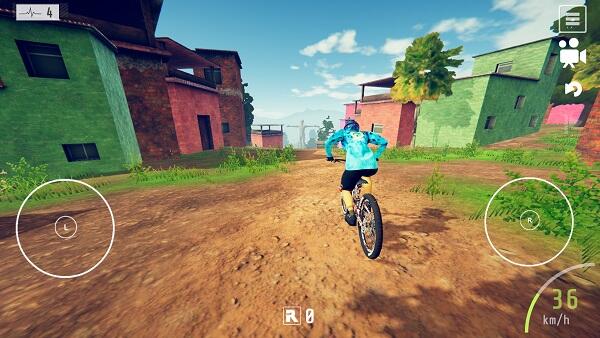 The controls are easy as you can control the direction of your wheels so you can swerve left to right and perform stunts. The camera can also be changed depending on what view you like.
Download Descenders APK– Latest version
If you're interested in a downhill bike racing game, try Descenders now and perform so many stunts!