Dawn of Zombies APK 2.222
Download Dawn of Zombies APK – latest version – for Android to test your hand at survival in a post-apocalyptic zombie-infested wasteland. Are you ready?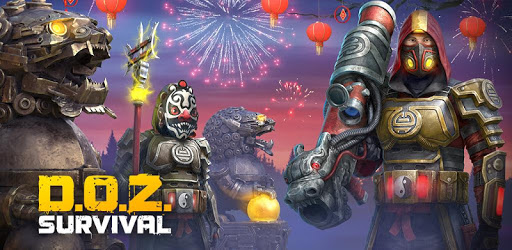 How often have you wondered how well you'd fare in a zombie apocalypse? Surely, if you're like pretty much anyone else, then you've considered this in detail with your friends on a number of occasions. We know that we have. But no amount of zombie movies can prepare you for the Dawn of Zombies game on Android.
The game puts you in the middle of a post-apocalyptic zombie wasteland with a group of survivors and lets you test out how well you'd fare. You'll have to fight against hordes of villainous zombies to survive the epic and creepy trials of the night.
Build your own shelter, forage for food and supplies, help factions and build a reputation for yourself in the wastelands. This game draws some heavy inspiration from the Fallout series, as well as from zombie hits like The Walking Dead.
Craft, unify, survive
Exploring the wastelands of this post-apocalyptic world isn't something that you'll be doing for the fun of it – you'll need to go out there to find the supplies and food for continued survival. The daytimes aren't so bad – but at night time… that's when the monsters really come out to play.
You'll need to find materials to craft new weapons, areas for your shelter, medicine, and other essential survival tools. This is no easy life. Surviving in the wastelands requires constant vigilance, a cold heart, and a willingness to confront the distorted and mutated aberrations of the night.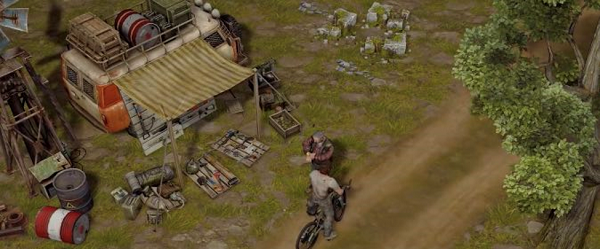 There are dozens of characters to play as, as well as a variety of factions to fight with in the game. As you go around the wastelands, committing actions and helping people out, you'll gradually build a reputation among the various factions. This could be a good or a bad thing – some of them will like you, while others won't. Not all of the factions get along with each other and it's impossible to keep them all happy.
Choose your path and make some allies – survival is near impossible on your own. You'll need to make some friends to get food from the shelter and exchange services. In this new and horrible world, unity means strength.
Build your shelter
Building a good shelter is important in Dawn of Zombies: Survival after the Last War – you'll need it to craft weapons, make food, get rest, and take shelter from the frost and death. You can craft items and slowly build your shelter into a stronghold to protect you and your allies.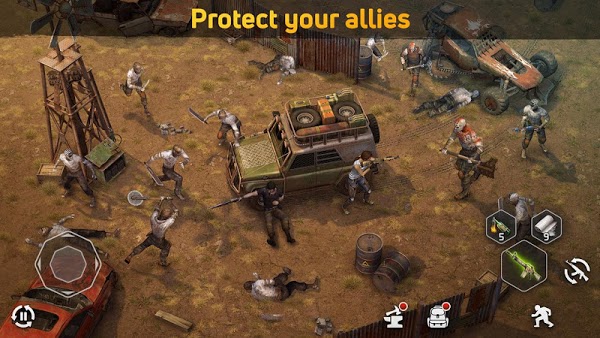 Choose whether to build your shelter above ground or underground – or both. The monsters of the night are everywhere and you'll need to defend your space to the death if necessary. It might be easier to just build it all underground to stay safe.
Tips for playing Dawn of Zombies
Whatever game you're playing, it always helps to have some tips and tricks up your sleeve to ensure that you're not walking into it blindfolded. Here are some top tips to help you get a good start in Dawn of Zombies and survive for longer.
Store up wood early on. Your store is going to fill up quickly in the early stages of the game. That being said, it's still a good idea to stock up on wood so that you can craft new weapons and buildings with ease. Chop some trees and always keep a surplus of wood in the early stages of the game. It will help you to complete quests quicker as well. Make sure to find some scrap metal as well.
Carry around the essentials. You really don't know what's going to happen out there, so it helps a lot to carry around some essential materials just in case you run into trouble. Carry some extra food, water, medical supplies, and 4 bits of scrap metal with 2 planks of wood. The last bit will help you to craft a new weapon in case you need to. Nothing will be more detrimental than getting stuck out in the wastelands without a gun.
Restore the old bicycle. One of the first things to do in the game is to restore the old bicycle in the garage. You'll need certain items to fix it – make this a priority so that you can get around at the beginning of the game.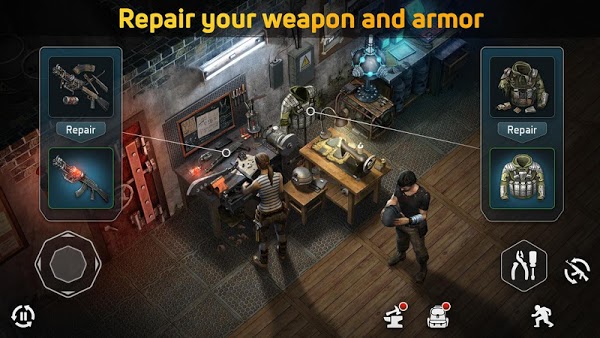 Expand your house. With the wood that you stack up, you can make expansions to your house. This will allow you to add new rooms and even decorate it to make it feel more homely. Try it out and build your top shelter to stay safe and warm in.
Dawn of Zombies APK
If you want to make the game easier and more interesting in the early stages, then download Dawn of Zombies Menu, free crafting, not attack, high damage,... to let your worries vanish. Try it now.