Cute CUT Pro APK 1.8.8
Download Cute Cut Pro Apk Latest Version Free for Android to draw on movies. The editing feature of this app is easy to use, and you'd be in full control.
Cute Cut Pro is an amazing app to use in adding drawings to movies. This is a powerful and easy to use app. Its editing features are amazing, and it will put you in full control. With this app, you can make high-quality movies in a unique way. This is completely different from anything you've seen before.
Download this app now if you want to make unique movies. It boasts of an intuitive and robust feature set. With this, you can make your videos within a short time. It'd also allow you to make drawings on your movies. There's a lot more you can do with this app.
Cute Cut Pro offers other advanced features in addition to the regular video editor. This app will allow you to edit videos like a Hollywood professional video editor. What's amazing is that the developers continually strengthen and enrich the app with top-tier functionalities.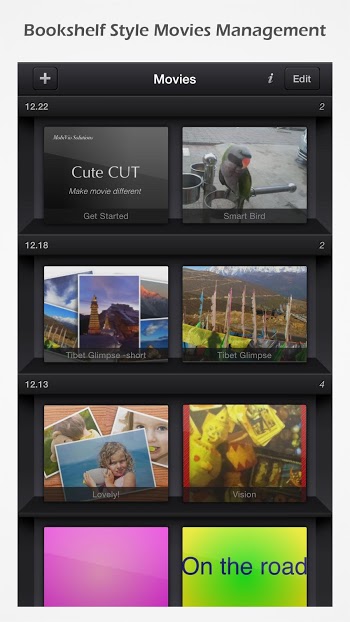 Cute Cut Pro is a unique and simple app in the market today. Download the app to join millions from different parts of the world to use the app. Cute Cut Pro is an app with a difference.
Key Features
As mentioned above, there are so many amazing features in this app, which is why you should download it. Here are some of the key features to take note of in Cute Cut Pro:
User-Friendly UI
This is one of the first things users look out for in every app. Cute Cut Pro offers a user-friendly UI. Therefore, all you have to do is drag and drop. Arranging media into different segments is also an easy thing to do when using this app. With Cute Cut Pro, you can showcase your movies through the bookshelf-style organizer.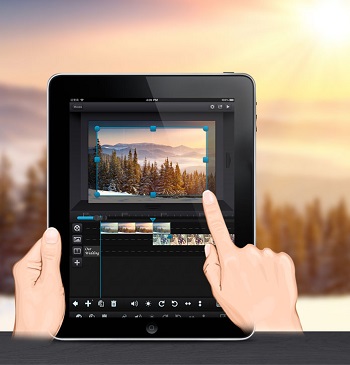 It is important to note that the UI supports both landscape and portrait modes.
Movie Making
With Cute Cut Pro, you can make so many movies, and you can also make movies different. This is because it supports the addition of up to six different media items to a movie project. These media items include a photo, voice, music, text, self-draw, and video.
Resolution
Are you wondering if the resolution of the videos you make will be good enough? You don't need to worry anymore because Cute Cut Pro supports different Aspect Ratios and Resolutions. This includes Square (1:1), SD (4:3), HD (16:9), and portrait mode.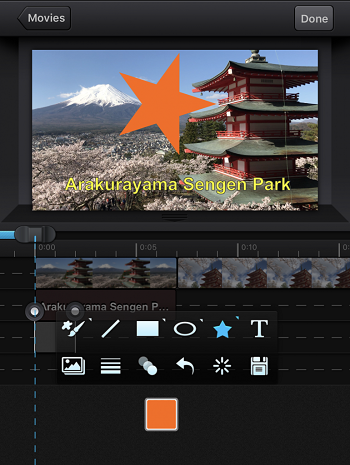 This gives users great flexibility. For example, creating a picture-in-picture movie can be easily done with this app. All you have to do is to place a movie in another movie. What's amazing is the support for independent resizing from the app. Therefore, you can resize every segment in a video.
Drawing Tools
Cute Cut Pro allows users to draw on movies. This is one of the easiest things to do with this app. The app offers over 30 different drawing tools for its users. You can use these tools to draw anything on any video.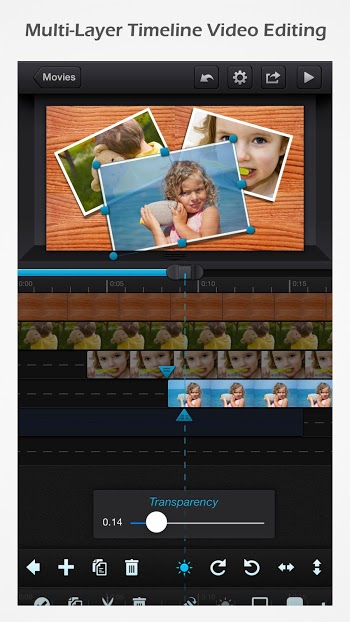 There are also other effects that you can add to videos while using the drawing tools. This is possible with the aid of the three advanced brushes the app offers. It is worth mentioning that the brushes are for pro effects, including Radiant Gradient, Linear Gradient, gradients editable, and texture.
Other amazing features of the app include:
More than 20 pre-defined transitions
High customizable transitions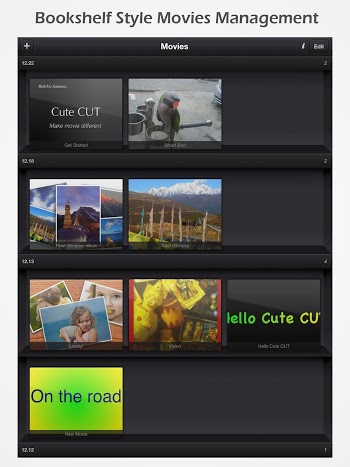 Customizations for shadow, sound volume, corner, transparence, and more.
Ability to share videos by exporting to the camera roll.
Cute Cut Pro Apk Free Download
Download the apk of this app to enjoy amazing features. Do you want to edit videos without watermark? Then the apk is what you need because Pro unlocked in the version.
Conclusion
Download the latest version of Cute Cut Pro on your device and add drawings to videos. There are other amazing features of Cute Cut Pro to enjoy.