Criminal Case APK 2.41
Download Criminal Case APK – latest version – Free for Android if you want to play detective and solved different crimes at the comfort of your home! Can you do it?
If you've watched countless of detective movies and shows, you'd know that there's a lot of them! There's not just Sherlock Holmes, there are tons of shows that are attracted with solving crimes and mysteries. So, it's no wonder that mobile games also focus on this topic as it's such an interesting one.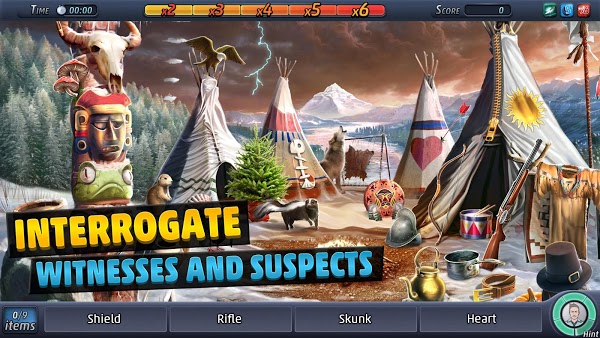 Criminal Case is a detective game that allows you to solve different types of cases. Developed by Pretty Simple, the game has reached over 100 million downloads in Google Play Store alone! In this game, your job is to find clues, bring the suspects for questioning and analyze everything to solve the murder! Can you do it? Read on below to know more!
What is Criminal Case?
People are always attracted to mysteries especially to crimes that needs to be solved. That's why plenty of movies, tv shows and games are centered around the topic. But the difference of movies from games is that we can solve the crimes in the latter. That's a big thing for mystery lovers!
Criminal Case is a game that allows you to be a detective and solve crimes as you wish. In this game, you'll join as a detective in Grimsborough as you solve a series of gruesome crimes in the city. It's your job to find the clues and interrogate witnesses as well as suspects. Then, you need to piece the puzzles together to capture the killer! But it's not going to be as easy as counting from 1 to 3. That's why the game gives out limited hints. Can you do it? Read on below for more information about this game.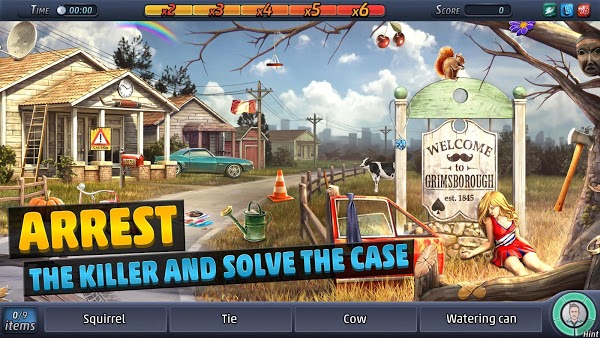 Features of Criminal Case
To be a detective you need to have an analytical mind capable of putting the puzzles together. Aside from that, the game does a very good job of creating very addictive murder cases. Here are its features:
Find clues – The first thing that you need to do as a detective not just in the game but in reality, is to find clues. This is often the most difficult step because you're going to start off with absolutely nothing and work your way up from there. In Criminal Case, you are directed to the scene of the crime in each case. Here, you'll find clues and evidences that will allow you to know what happened and the identity of the killer. Depending on the crime, you may find guns, knives, baseball bats, and many others that the game asks you to find. If you're having a hard time, you can use the hints but they are limited.
Interrogate – The next step after gathering all the important evidences is to interrogate everyone linked to the crime. This may include eye-witnesses which may tell you what time the victims came home or anything out of the blue. In any case, the goal is to cultivate any useful information to use as your next clue.
Analyze – The final step is to piece the evidences and the statements together and find the culprit. This is easier said than done but you are the detective. It's your job to find the criminal as fast as possible so justice can be served!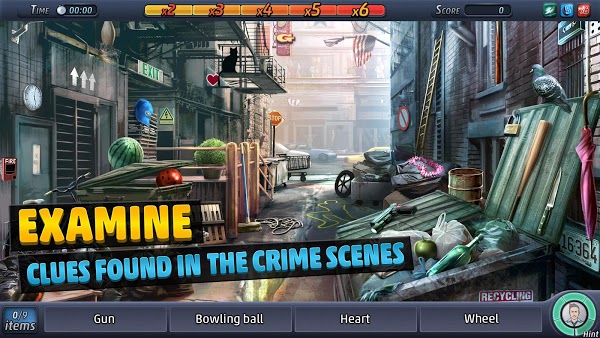 Epic graphics – In terms of graphics, Criminal Case obviously poured out a lot of its budget to the animation. Everything is smooth and fluid although you can't control any characters. This is more of a moving novel rather than a 3D game although it's still exciting!
Criminal Case APK
Criminal Case is a detective game that allows you to solve seemingly impossible crimes. However, the hints costs money so download the unlimited money mod now to solve all the cases instantly!