Bullet Bender APK 1.23
Download Bullet Bender APK – latest version – Free for Android and engage in an action game as you try to shoot people in slow motion. Can you bend the bullet?
Simulation games are the trend nowadays. They are fast, easy and very addicting. Believe it or not, there are almost a simulation game for every topic out there! If you think that there aren't any game out there about a topic you love, you're probably wrong.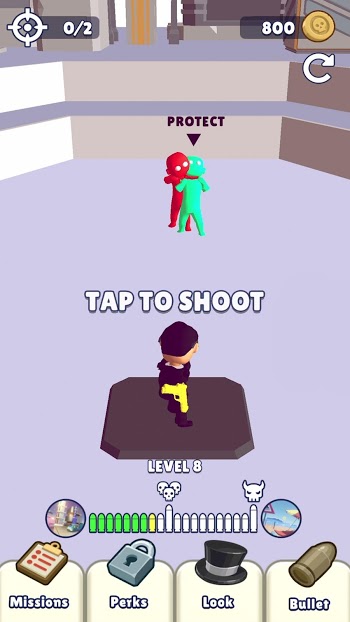 Bullet Bender APK developed by Lion Studios is a shooting simulation game with over 1 million downloads in Google Play Store. In this game, the goal is to guide the bullet to shoot its intended target. Think of movies such as The Matrix and you'll have a pretty solid idea of what this game is about. Curious to know more about this awesome game? Read on!
What is Bullet Bender?
There are plenty of simulation games out there right now. The good thing about these games is that they are unique. They usually bring something new to the table even if they may seem boring at first. Take Bullet Bender for example. This popular game has over 1 million downloads in Google Play Store for a reason.
In this game, the time slows down and you have the chance to adjust the projectile of your bullet to hit your target. Take on the role of a spy with a mission. If you've ever watched The Matrix films, you'd know that the slow-motion parts look very cool. Bullet Bender took those cool moments and made it into a full-fledged game.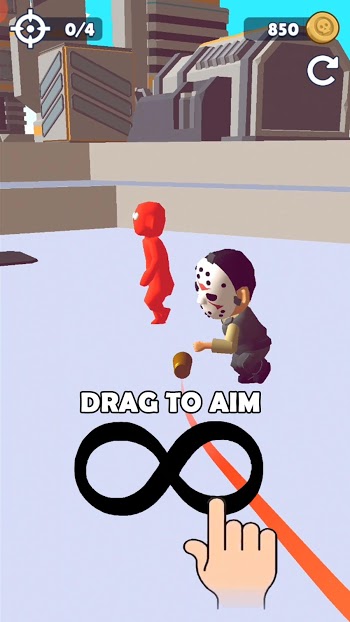 In terms of graphics, the 3D aspect is epic and the characters look cool. The bad guys are in color red so as to distinguish them from the civilians and yourself. To know more about this game, read on!
Features of Bullet Bender
Bullet Bender isn't your typical simulation game. This game is a combination of action and cool scenes. Here are the features of Bullet Bender:
Amazing physics – Since this game relies heavily on the action, the physics of this game is as realistic as it can be. You'll feel like you're in a movie, with powers of your own. In here, your actions have a direct impact. If you score a headshot, the victim will be shot accordingly. And if you shoot them through the body, you'll see that they will act accordingly.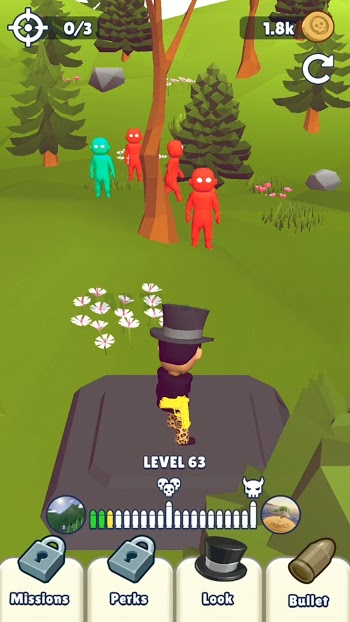 Easy controls – In this game, the only controls you'll need is when you guide the bullet to its destination. Therefore, the control only requires you to swipe the screen from left to right to go the intended destination. This makes things easy as you hit multiple enemies in any distance.
Plenty of levels – In this game, there are tons of levels to conquer. In the beginning, the levels are easy. And you only need to kill one target. But as you go along, you may need to kill multiple moving targets. Then there are even levels where you need to kill a hostage taker to save a hostage. This is where things get interesting as you try to maneuver through different objects and into your targets.
Customization – In Bullet Bender, you can collect many different kinds of bullets with different effects. Then you can also change your look from your shirt to your eyeglass and so on. You can unlock those using the money you've earned from completing missions. That's how cool this game is! You can literally be anything you want, from a spy to a civilian.
Bullet Bender APK
Bullet Bender is an epic simulation game that will hook you. If you want to unlock all the bullets, download the unlimited money now!