Build Heroes APK 4.0.19
If you love adventures and fighting zombies, Build Heroes APK is the game to enjoy. Build your ideal home and defend against countless zombies and enjoy!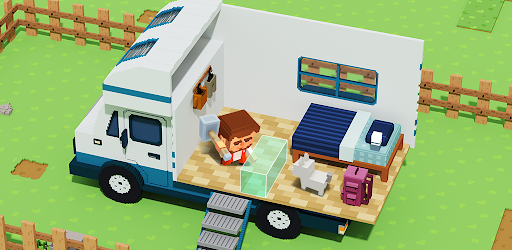 There are many games today which let you build different things. You're free to download and enjoy many of them now since many of them are free and unique.
Feel free to enjoy Minecraft and Roblox if you're a creative soul and you're looking for games that will boost your creativity. With Build Heroes, you can enjoy a game where you can build your dream house and defend it against zombies. Enjoy the best adventure and casual game today.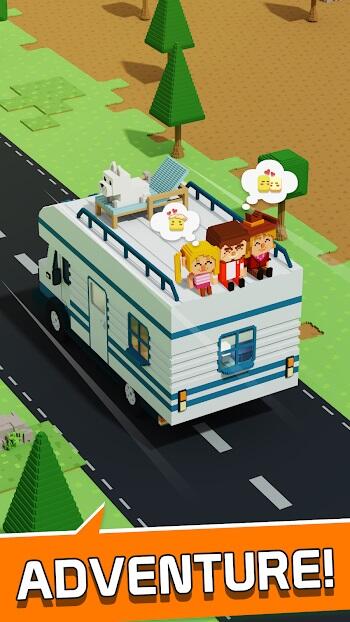 In this game from Bibiboom, you'll be able to travel the world in an RV, build the best home and fend off zombies today! You'll also be able to save the last survivors that are scattered all over the world so you can enjoy the best adventure.
If you're one of the only humans today, then it's time to search for survivors and rebuild civilization. Build an unbeatable home today that can fend off zombies. You'll also be able to adopt pets here!
Build Home and Fight Zombies
The best games that you can enjoy today are the ones that are addictive and enjoyable. You can find so many of these games around, but if you're looking for something simple, then you can search for something new.
In the world of countless games, we're seeing many casual ones that are taking over the market. One of the best ones to play is Build Heroes, and it encompasses more than the casual genre. Here, you get to build bases to defend against zombies.
Even though zombies aren't new today, you can enjoy them in a lighter tone in this game. Here, you're able to build bases and houses that will let you defend yourselves against plenty of zombies.
Your characters will automatically fight the zombies, and you only need to supply them with weapons and build the house. Feel free to make a lot of the things you need today with just one tap! You can even start a bonfire and get cute pets.
With this game, you're able to travel around the world in search of survivors!
Highlights of Build Heroes
In Build Heroes, you're free to enjoy a unique game today. Have fun building houses and fighting zombies.
Enjoy building – In the gaming world, you'll find many enjoyable games that you can play. There are shooting games, racing, simulation, puzzle, and casual games that are free today. If you don't like to spend a lot of time and effort playing games, you're most likely to play casual games.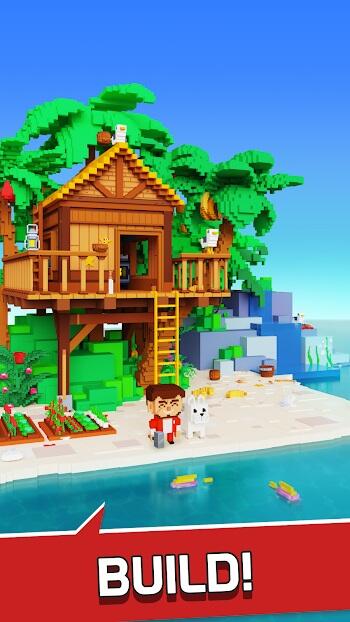 Although there are many of them available, Build Heroes is unique today. This is a game that lets you build a house and fight against hordes of zombies today.
With this app, you're free to enjoy a game where you can build houses today. There are so many houses that you can enjoy, from mansions, wooden ones to complex buildings. Some many structures and combinations are available right now that you can build.
You can freely pick up coins and treasure chests around the map so you can build houses. You can also pick up survivors with different roles here, such as a waiter, banker, nurse, etc.
Fight zombies and get survivors – In Build Heroes, you'll need to fight hordes of zombies constantly. There will be a lot of zombies that will continuously annoy you in this game. Your characters will automatically fight them, given that they have a weapon to fight with.
Aside from that, one of your objectives here is to save survivors all over the world. Each survivor is unique, and they even have various roles like Robin Hood, Nurse, Banker, Waiter, and many more.
Build many things – In this game, you can enjoy building many things today. You're free to select what kind of structures you want to develop, such as a canoe, roof panel, flag, ladder, and an entire house!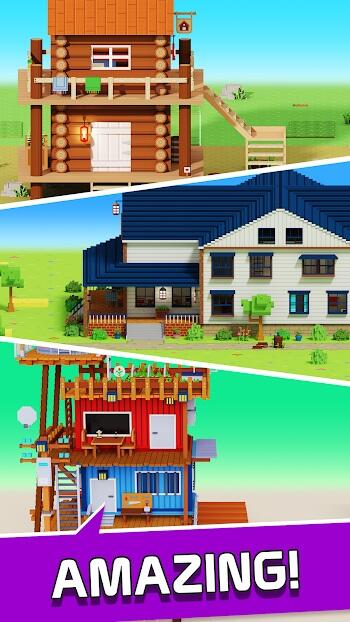 Feel free to build beds, handrails, pillars, wood crates, and many more. The game allows you to create things without the need to do them easily manually.
Pets – In Build Heroes, you'll also be able to get several pets that will go with you wherever you are! They'll also be able to fend off against the zombies!
Download Build Heroes APK
Enjoy an epic adventure as you build houses and fight zombies now in Build Heroes!