Broken Dawn II APK 1.6.1
Download Broken Dawn 2 APK free for Android now! Experience an amazingly epic shooter with badass music and visuals.
Quite possible one of the best action adventure games you will ever experience on your mobile. Broken Dawn 2 is an epic adventure and shoot-em-up game. A virus is spreading across the world plaguing everything in its path. Life as we know it could be over.
However, there's still hope for humanity. That's where you come in. Your objective will be to traverse the streets of chaos, gun blazing. You'll need to fight, level up, upgrade, and ultimately survive!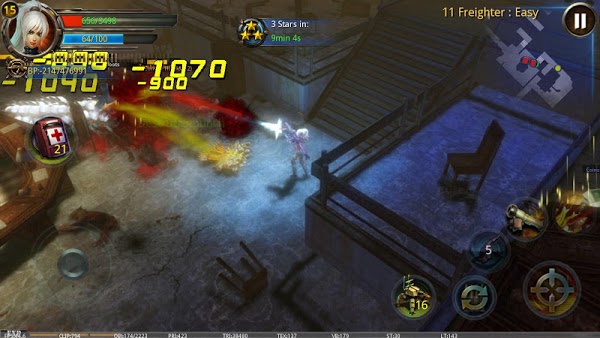 Do you think you can handle the pressure? The fate of all life is in your hands. Stop the rapid spread of the virus and destroy any infected monsters in your path.
Game Aspects
Your Talents board will display your skills, weapons, and equipment. Here, you can upgrade your weapons and armor to higher levels. You'll need to achieve this in order to last in more difficult levels.
On the other hand, you have skills to enhance, which will give you more abilities. These can be used to spice up your combat. Adding variety to everything you do and fleshing out your character.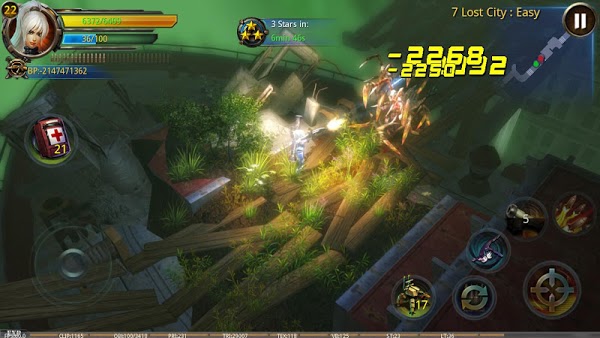 So remember, your Talents are an important aspect of the game. Become well acquainted with the enhancements and skill tress if you want to become a pro.
The shop is also a great way to pick up more sturdy armor and powerful weapons. Of course, you'll need not only the cash, but to meet certain criteria to buy these weapons. Additionally, they are all level blocked. So, you can go for the most powerful weapons if you're not a high enough level yet.
Achievements: Completing certain tasks will reward you greatly.
Dailies: These daily tasks are constantly updating. You you'll need to get them all done before the end of the day if you want the most rewards. Grind, grind, grind…
Emblems
Level Rewards: As you reach certain levels in the game, you will be rewarded different resources. So, you'll need to grind a bit if you want to earn everything in the game. This can be good or bad, because Broken Dawn 2 will soon become a grind fest for you.
As we noted, Broken Dawn 2 for Android will require a lot of time and dedication to master. If you are a dedicated player who doesn't mind grind fests, this is definitely the game for you.
Otherwise, the action is still enjoyable and epic to play through.
Music and Graphics
Not only does the game look good, but it sounds great too! The music is suspenseful and epic all around. It really gives of the vibe of destruction, desperation, and chaos.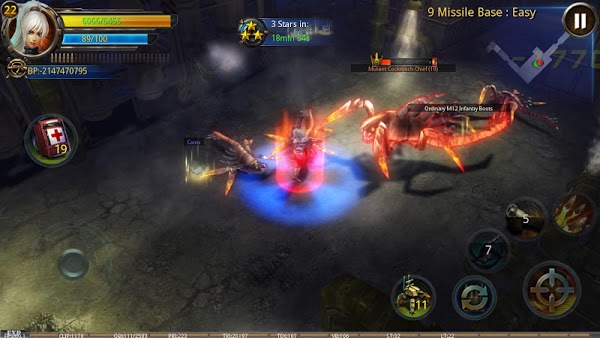 The graphics mixed with the sounds and music make for an easily addicting game. One anyone can pick up and play for hours.
Broken Dawn 2 APK Free Download
But, hold on one minute. We have an answer to the annoying grinding and repetitive gameplay. It's the modified version of the game. That's right, the Broken Dawn 2 APK new version will give you the heads start you need to fully enjoy the game.
With these benefits, you won't ever need to grind a day in your life. Broken Dawn 2 APK full version is just the thing any action gamer needs. So, download this version for Android now.