Brainly APK 5.169.0
Do you want help with your homework? Download Brainly APK and get answers as well as step-by-step explanations. Enjoy being tutored online today!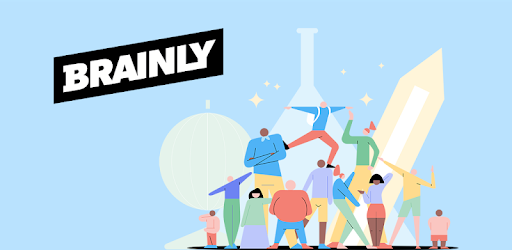 | | |
| --- | --- |
| Name | Brainly |
| Updated | |
| Compatible with | Android 4.3+ |
| Last version | 5.169.0 |
| Size | 90.55 Mb |
| Category | Education |
| Developer | Brainly, Inc |
| Price | Free |
| Google Play Link | co.brainly |
Download Brainly APK
A lot of us have no choice but to go to school at an early age. We need to learn about many things, which is why we're going to school for many years. Whether it's university or elementary, school is never easy for most of us.
There are many quizzes, homework, and projects in schools that we constantly need to do. So, if you're looking for an app that can help you today, download Brainly now! With this app, you can ask questions about your homework and get answers.
Although we have the internet today, sometimes there are specific questions that Google can't answer. With this app, you're able to ask a question and get an answer from a pro tutor today!
There are plenty of teachers and students who use the app today in various subjects such as Social Studies, Math, English, Science, Geography, History, Biology, and many more. Aside from those, you can get real-time help from tutors today!
Get Answers to Questions
Most of us go through school as early as age six. We go through elementary, high school, college, and even post-graduate studies to get better jobs. We can learn a lot at school, but sometimes, the homework is just too much.
Even if we're smart, we'll still need help from time to time from experts and teachers. Nowadays, you can browse the internet and get the info that you need. But if you need answers to specific questions, then Brainly is the app that can help you!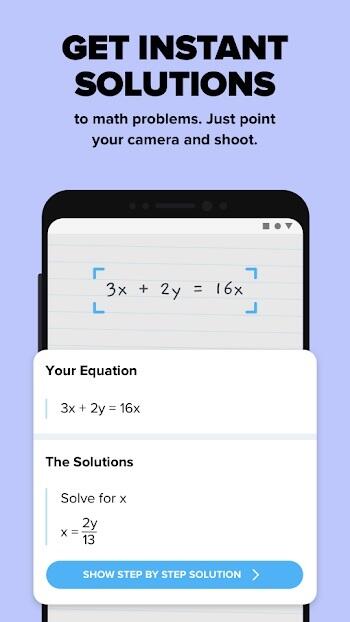 In this app, you can get answers to your homework questions as the app is used by millions of students today. This is one of the largest social apps dedicated to studying, so consider it as an app similar to Quora or Reddit.
Here, you can post a question, and then you can get an answer from another person. Moderators monitor the app to ensure that every question is answered correctly and by experts in the field.
You can also answer questions whether you're a teacher or a student today. Feel free to join a community of millions worldwide!
Highlights of Brainly
If you want to get, your homework questions answered, download Brainly now and learn how to solve the tough questions.
Question and answer app – The world today is filled with many students and teachers alike. There are so many schools worldwide today since we all need to study to get a job.
Nowadays, you can get a high-paying job the more you study and the more lucrative your course is. But graduating isn't an easy job, and you'll need help from time to time. With Brainly, you can join millions in the Brainly community today.
The app was designed for everyone to freely post any homework questions that they're having trouble with. Then, anyone can answer the question provided that they know how to.
The app is dedicated to every learner today and to people who want to share their knowledge today. Here, you can enjoy many subjects like English, Maths, Science, Computer, Business, Health, Arts, Geography and many more.
You can even find live tutors and ask for help today! With this, you should be able to stay on top of your studies!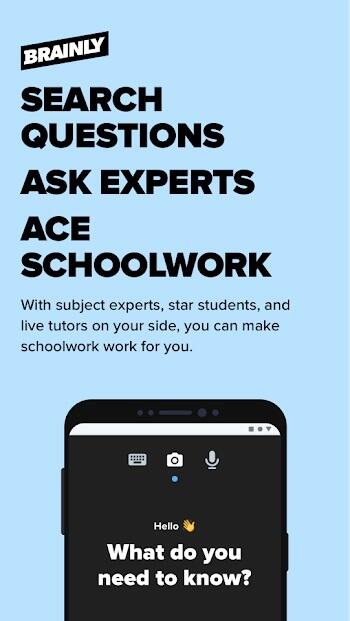 Post questions – In Brainly, you can post any homework question that you're having trouble with. The app allows anyone to create an account and start posting questions so that anyone can answer them.
Here, you can expect an answer in minutes, if not a few hours. You can get free homework solutions today so you can quickly get on top of your studies. Enjoy the step-by-step solutions that you'll get here from experts on the subject!
Real-time help – If you're strapped for time or can't understand the solution, you can also find live tutors. Here, you can freely converse with the tutor through chat to better understand how to solve the problems.
Here, you're free to get live tutors worldwide, such as teachers, students, PhDs, and other people willing to share their knowledge today.
Various subjects – Brainly allows you to enjoy many subjects today like Languages, English, Maths, Science, Social Studies, Geography, Health, Biology, History, Computers, Business, Advanced Placement, and many more.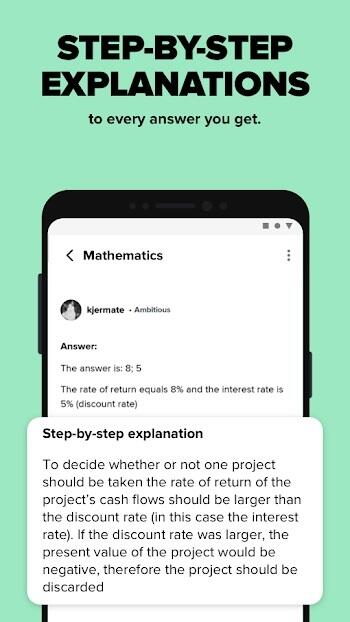 You can ask any homework question that you have today and expect an answer quickly. Since there are millions of registered users here, you can expect a response to your questions quickly.
Free – Brainly is free to use today! If you opt for the pro version, you can enjoy more features like the live tutor. You can also lend your expertise and knowledge today as a tutor and get perks!
Download Brainly APK
If you'd like help with your homework today, download Brainly old version now and get answers to your homework questions.