Bored Ape Creator APK 1.3.7
NFTs are the new investment craze. In Bored Ape Creator APK, users can create bored ape NFTs using different parts, backgrounds, and accessories.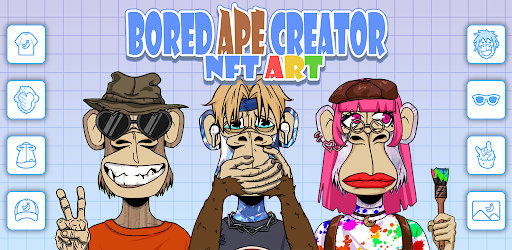 Download Bored Ape Creator APK – NFT Art
NFTs or Non-Fungible Tokens are the new investment trend in the world. It's a way to make a digital art your so you can sell it. There are countless NFTs in the world, but the bored ape ones are the most popular.
If you want to take a shot at making your NFT, using Bored Ape Creator is a good place to start. It's a photo editing tool dedicated for NFT art.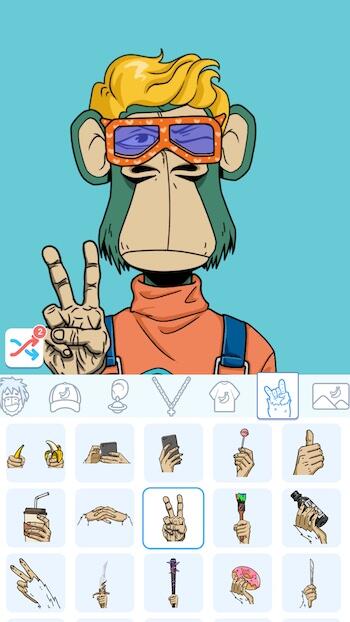 The app focuses only on the bored ape NFT style but there are thousands of outcomes that you can get. The user can mix and match different parts of the ape such as the eyes, face, hair, mouth, eyeglass, and other accessories.
You can then download your creation and sell it as an NFT. Or you can just save it as one of your arts and design another one. It's a free app to use and it's so easy to get into.
A Dive into the World of NFTs
The first known NFT was created and minted in 2014. But it wasn't until 2021 that the technology became known worldwide. NFTs for those that don't understand it, is basically owning a piece of a digital art.
Like stocks or art, you can buy or sell it through various online platforms. There are many types of NFT like collectibles, photos, music, games but avatars are the most popular.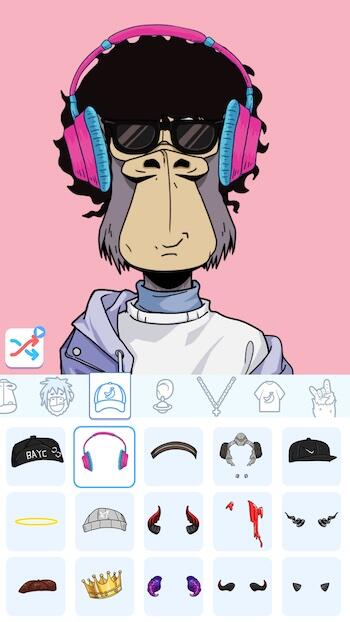 The Bored Ape Yacht Club is one of the most popular NFT collections which features apes that seem bored. They are one of the best selling NFT arts in the world which is why Bored Ape Creator was created.
To help people create their own NFT art, this app lets you customize your own bored ape. The app is filled with many customizations to do for parts like head, mouth, face, hair and more.
You can then download it after and mint it in any NFT platform. Although there's no guarantee that it can be sold in high amounts, the app is fun to use.
Different Parts to Create
Due to the popularity of NFTs, a lot of people have ventured into this business. But creating NFT art requires an artistic touch which a lot of people don't have.
Bored Ape Creator helps people create NFT art with a blank canvas that people can freely customize. It's a photo editing app that lets users create bored apes that they can sell or keep.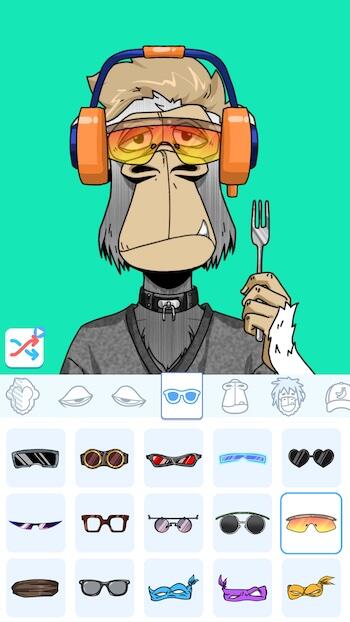 In the app, users can edit different parts of the ape such as the eyes, face, eyeglass, mouth, hair, hats, and other accessories like earrings, necklace, and shirt.
The app has many items to choose from such as in the hats. There are devil horns, caps, bonnets, winter hats, birthday hats and even a crown. The idea is to create a unique bored ape using different items available.
Thousands of Backgrounds
Once you've established your bored ape, you can now choose any background. There are over a thousand background available in the app to use. The backgrounds are what's going to appear after the bored ape to give life to it.
You can choose any solid color as the background but there are also many that have different styles. Customize your NFT art using any background and edit it anytime you want.
Download and Share Your NFT
In Bored Ape Creator, you can download your bored ape after you finish creating it. Downloading it is easy and it will be saved in your device. It will provide you with a high-quality copy of your art and you can either choose to mint and sell it or keep it.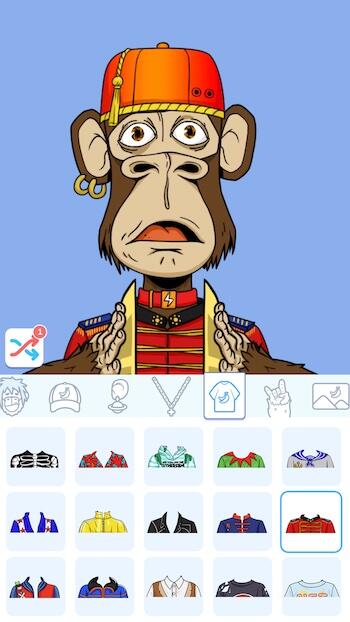 We don't recommend you sell it because even though it's your creation, it still falls within the style of bored ape. You can just treat it as a practice app that will enable you to design your own NFT.
The app lets you create unlimited bored apes without any cost. It's free and you can download your art anytime you want.
Super Easy to Use
Who knew creating your NFT art could be this easy? Bored Ape Creator makes NFTs a reality for many. There are four main buttons in the screen which is the home, redo, share and the download button.
There are also different tabs for the different parts of the ape and below it is the items. You can just scroll down to see more items that you can use. You can tap any item to instantly apply it to your ape and replace it by selecting another one.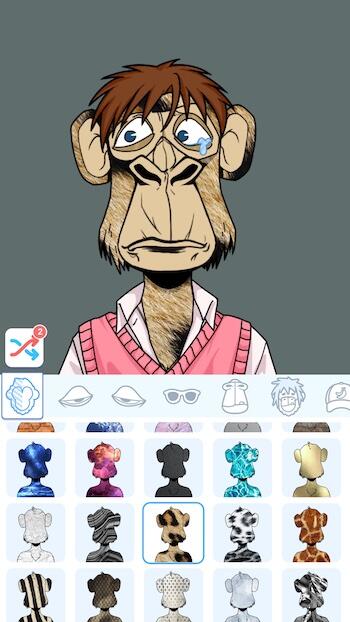 Once you're happy with the result, tapping the download button will save it on your device. You can redo all the steps again to create another one.
Download Bored Ape Creator APK – latest version
Bored Ape Creator allows anyone to create their own version of the bored ape. Get creative and share your art!