Blood Moon Calling APK 3.1.11
Love vampires and simulation games? Then you will certainly enjoy Blood Moon Calling with a city full of vampires, secret passages, mysterious companions and more!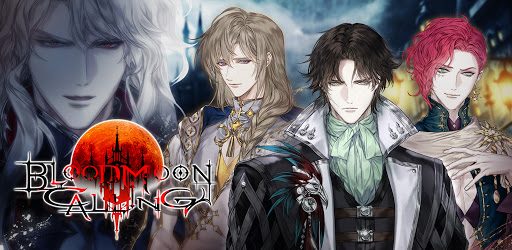 Do you love vampires? Are you afraid of them? What if you had a chance encounter with them? Will you cower in fear? Or will you embrace the unknown? Those are the questions you have to ask yourself before playing Blood Moon Calling! In this magical game, you'll be thrust into a world of mysterious beings devoid of the sun.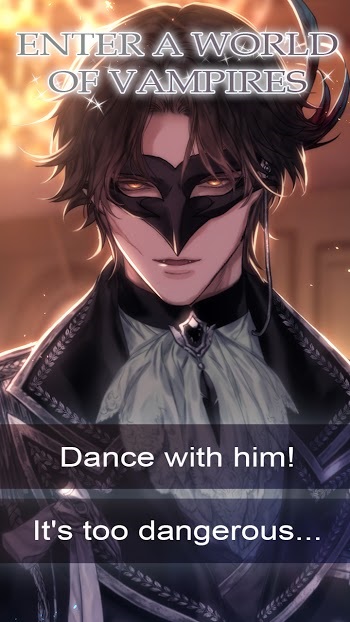 Want to experience something new as a dating simulation game? What about a world full of vampires? In this game, you'll meet 3 mysterious but hot guys! There's Cassius, Raoul, and Virgil. They each have their own jobs and their own personalities. Follow the story full of mysteries and twists that will keep you intrigued until the last chapter. Will you fall further in the darkness or will you have the love of your lifetime?
Enter a World of Vampires
There have been a lot of vampire fiction shows, movies and animes made in the past years. They are fun, incredible and mysterious. If you want to enter a world like this, play Blood Moon Calling. Enter the underworld and discover the intrigue of vampire aristocracy. There are a lot to investigate about your companions and the secrets within you! There are a lot take in at first but this game is a lot of fun.
In this game, you'll meet 3 beautiful characters. These include Cassius, Raoul, and Virgil. Cassius is the town doctor. He may look cold and negative but he takes responsibility without second thoughts. He's not exactly an open book but he's a skilled doctor. Then there's Raoul who's a priest. He's also your childhood friend and a well-known priest around the city. He's kind-hearted and optimistic and he hates injustice. Lastly, there's Virgil the Puppet Master. He's as mysterious as the other planets and he speaks in riddles. In this game, you'll make your own choices! Follow the mysterious story now.
Blood Moon Calling Features
Ready to enter the world of vampires? Before you do, read about the features of Blood Moon Calling now.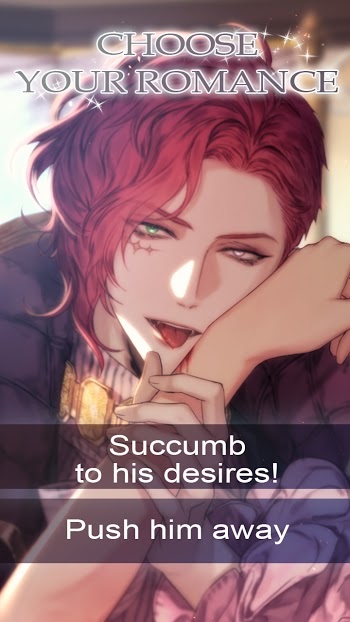 Mysterious storyline – What if one day, your father suddenly disappears. Your comfortable life is suddenly shaken as a rumor of mysterious scourge is spreading. While finding a cure, you suddenly get abducted by the vampire lord and introduces you to a world you didn't know before. This world is full of mystery and danger. Will you step foot forward or not? There are a lot of things to uncover in this game and will allow you to enjoy it!
Meet 3 mysterious companions – In Blood Moon Calling, there are 3 mysterious companions you're going to meet. The guys are called Cassius, Raoul and Virgil. They each have different professions and they have different personalities. Firstly, there's Cassius who's the town doctor. He's as cold as the night and a negative fellow. But he's a skilled physician who doesn't hesitate to take responsibility. Can you see beyond his past sins and accept him? Then there's Raoul who's your childhood friend and a devout priest. He doesn't like injustice and he's devoted his life to the church. Lastly, there's Virgil who's the puppet master and speaks in riddles. He sees the world as something akin to a stage. Will you see through his cloak and see the man inside?
Make your choices – Since this is a dating simulation game, you'll be forced to make choices. You'll need to make wise decisions so you can get the ending that you want. At the end, you'll make the choice of getting the man you want.
Realistic graphics – The graphics in this game is as realistic as possible as you'll be able to see different expressions from the characters. The sound effects also complement the developments nicely.
Download Blood Moon Calling APK – Latest version
Do you want to enter a world of vampire and mystery? Download Blood Moon Calling now and enjoy.