Basketball Battle APK 2.3.21
Download Basketball Battle APK – latest version – for Android to try your basketball skills in live online events against players from all around the world.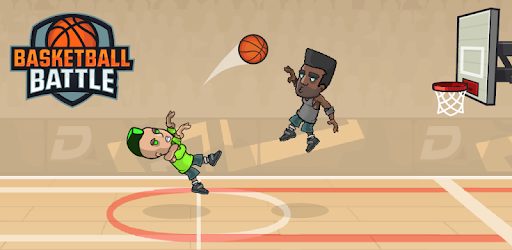 Show the world your basketball skills. Download Basketball Battle APK to experience the jump, the dunk, and the full thrill of basketball madness. In this PVP online basketball game, the stakes are high and the prize there for the taking. Have you got what it takes?
You'll travel around the country to compete in basketball tournaments against other players online and slowly build your reputation as one of the best players in the world. Experience the fun graphics, simple controls, and super addictive gameplay of this arcade-style game.
Build your very own team of basketball superstars and customize their look and kit to make them truly unique. Then take your team out to complete one at a time against your opponents. With more than 100 basketball courts to play on, you'll find yourself continually entertained and in new environments to keep the gameplay refreshed.
Awesome basketball fun
If you're looking for a way to let the hours swing by, then Basketball Battle APK is the game for you. The arcade-style gameplay is totally moreish and the simple yet appealing graphics make playing it feel like watching a cartoon and playing a game at the same time.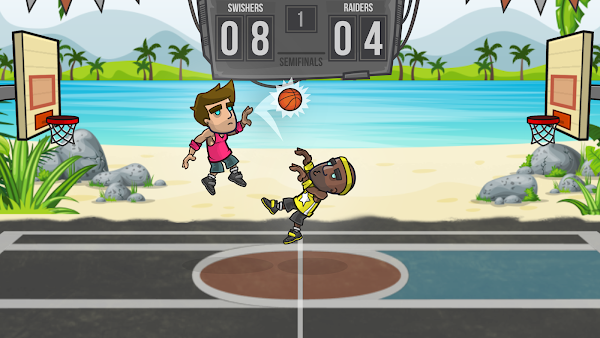 Easy controls:You'll quickly pick up how to shoot, move, dunk, and dribble around your opponent in the game. It's easy to learn and hard to master. In short, regardless of your experience with this style of game, you'll quickly be able to play it on a competitive level.
Compete online: You'll be able to travel around the world and compete in live events to show off your skills. Face off against opponents who have built their own unique teams and teach them whose boss. For those among you who like competitive games, this is certainly one for you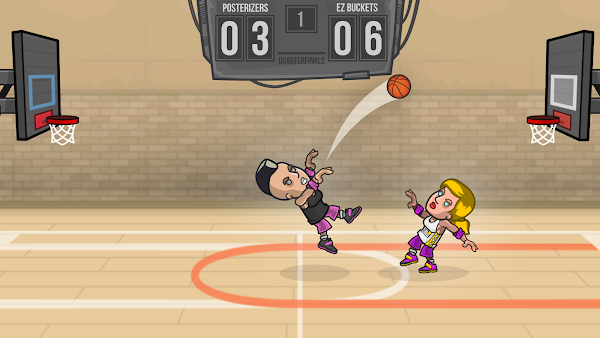 Customize your players: You get to make your players look exactly how you want them to, with customizable options for their look and the kit that they wear. You'll be able to make your players look like you and your friends.
Build your team:Name your team, choose the players you want to include in it, and take it from the bottom all the way up to the most glorious titles. Your team will become like your baby – you'll grow to love it dearly and want it to succeed in every confrontation.
Get dirty: You can pull off some nasty cross-overs and dirty step backs. Make your opponents feel your dominance on the court with your superior skills and aggressive play. You can even dunk on them to really put them back in their place!
Challenge your friends: You can directly challenge your friends in the game. Enjoy a multiplayer split screen mode to really mess with them. Jump in front of the ball and pull of steals and dirty tricks to wind them up!
Basketball Battle APK For Android
Ready to jump, dip and shoot your way into the action? Download Basketball Battle APK to get resources for your team and their skins. You can customize them to your liking and it doesn't take hours of gameplay to get there.
This is one of the hottest sport games right now, so make sure you're not missing out on the action. Download Basketball Battle APK now and see if you're not addicted in minutes!