Baseball Star APK 1.7.4
If you love baseball, then Baseball Star APK is the ultimate game to play! Enjoy the League Mode, where you can fight against plenty of opponents in matches.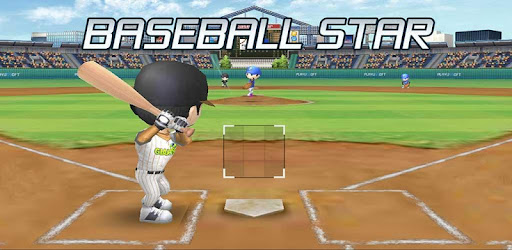 | | |
| --- | --- |
| Name | Baseball Star |
| Updated | |
| Compatible with | Android 4.2+ |
| Last version | 1.7.4 |
| Size | 89.09 Mb |
| Category | Sports |
| Developer | playus soft |
| Price | Free |
| Google Play Link | us.kr.baseball |
Baseball is one of the most popular sports worldwide. You can have fun with this sport as it allows you to enjoy its complex but fun functions. Here, you can have fun with nine players on each team, and the goal is to score more points than the opposing team.
The way to score here is by hitting the ball and running to the bases back to the home plate. If you want to enjoy this game, try Baseball Star now and have fun.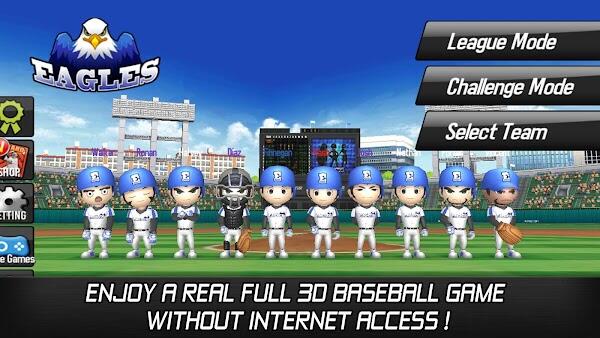 In this fun game, you'll be able to enjoy a baseball game where you can create your team from scratch. Feel free to recruit players and upgrade them as you win matches.
This game lets you enjoy fighting against others with complete controls here. You'll be able to swing your bat and hit the target here as you can also pitch when it's your turn. This is a fun game to play that allows you to make a lot of decisions today!
The Ultimate Baseball Game
Baseball is a fun sport that you can play anytime you want. It's one of the most popular and entertaining sports today that lets you have fun with so many aspects.
There are nine players on each team, and the way to score is by hitting the balls and going to the bases until you get back home. Here, you'll also be able to defend by pitching and trying to let the opponents miss. In the game Baseball Star, you'll be able to have fun with baseball today.
In this game from Playus soft, you don't need an internet connection to play as you can join the League. Here, you'll be able to play as you customize the number of games you want to play.
There's also the Challenge Mode, where you can join five leagues as Minor, Major, Master, Champion, and Legend. There's also the Event Match, where you can score some sweet rewards, but it's held only once daily.
The game introduces a 3D gameplay where you can fully control things, unlike other games. Enjoy a fun baseball game now.
Highlights of Baseball Star
In Baseball Star, you're able to play a full-fledged baseball game today! Enjoy realistic but cute graphics.
Enjoyable Baseball Game – The world of sports is full of unique activities that we can enjoy today. The most prominent athletes in the world play in the biggest and most popular sports like basketball, baseball, soccer, football, tennis, and many more.
Today, you're able to enjoy many baseball matches, movies, shows, and even games! So, if you're searching for a great baseball mobile game, you can download Baseball Star now. This is a game that will let you have fun with baseball!
In here, you can enjoy plenty of matches where you can go against the very best. In the League Mode, you'll play in the season where there's a set number of games to play. You can also select the number of innings to play and create the ideal team for you today.
Feel free to hire top players if you have the budget and get some wins. There are other game modes to try, and you can personally play the games or AutoPlay the game and the Season!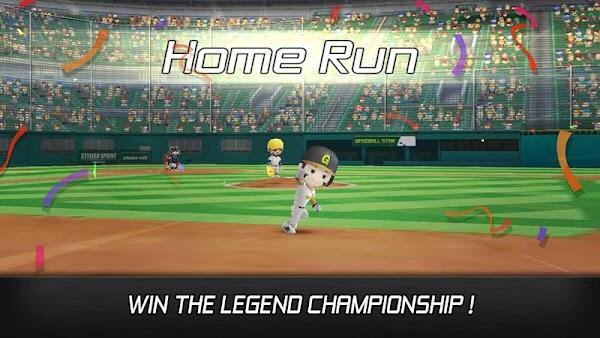 Fun Game Modes – There are so many enjoyable baseball games that you can play right now. But Baseball Star differs in that it offers a variety of game modes for you to enjoy. There's the League where you'll fight against opponents in a set number of matches and innings that you can choose.
You'll also enjoy the Challenge Mode, where you can select what League you want to be in, such as Minor, Master, Champion, Legend, and Major. Feel free to enjoy the Event Match held once daily, where you can enjoy big rewards!
Create your team – In this game, you're free to create your team to play matches. Feel free to select your logo, input your team's name and manage your players here. You're able to have fun with creating up to two teams today that you can fully customize.
Then, you can have fun with so many players where you can hire them and manage them today. Here, you can constantly improve your team with countless upgrades!
Complete 3D gameplay and graphics – This game features full 3D graphics and gameplay where you can enjoy playing the match yourself. You can also auto-play the game and the Season if you want. Have fun with the most comprehensive and cute designs today.
Download Baseball Star APK
Enjoy the most significant baseball game on mobile now with Baseball Star!