Barwaqt APK 1.1.4
If you're living in Pakistan and in need of a quick loan, use Barwaqt APK. Get quick and easy loan amounts without any collaterals and a flexible payment term.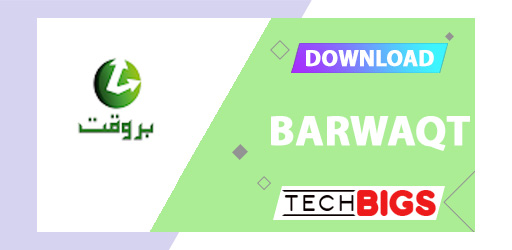 | | |
| --- | --- |
| Name | Barwaqt |
| Updated | |
| Compatible with | Android 4.0+ |
| Last version | 1.1.4 |
| Size | 9 MB |
| Category | Finance |
| Developer | SeedCred Financial |
| Price | Free |
Download Barwaqt APK – Loan App
People use money in the world for a lot of purchases. Without money, we can't do any transactions at all. But if you're living in Pakistan and you've run out of money, then Barwaqt can help you.
This isn't like banks which would ask a lot of collateral and a high standing to give you credit. Instead, the app aims to provide quick loans to anyone who needs it.
As such, there are not a lot of requirements as you can apply today and get approved for a long within the day. You can receive the money in a variety of ways and the amount can vary between Rs. 1,500 to Rs. 25,000.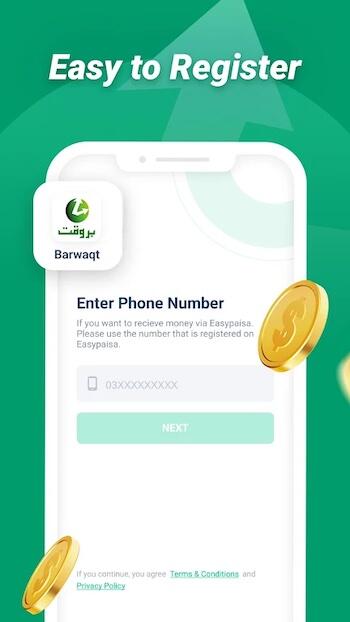 Thanks to the app, a lot of Pakistanis can weather through any emergencies. There are flexible repayment terms available and there are many features to use. If you're interested in this app, we've made a detailed analysis.
An Analysis of Barwaqt
Numerous online loan apps have sprung up over the past years. They seem to target lower-income individuals who need small and quick loans for emergencies.
Barwaqt is one of these apps as it's become one of the most popular choices for Pakistanis. You can easily apply for a loan just by downloading the app and filling up the requirements. You just need to enter a few details like your phone number, name, and some personal info.
Once you have access to the app, you can choose to loan and then select the repayment terms. They have flexible and transparent payment terms as you'll see everything before you apply.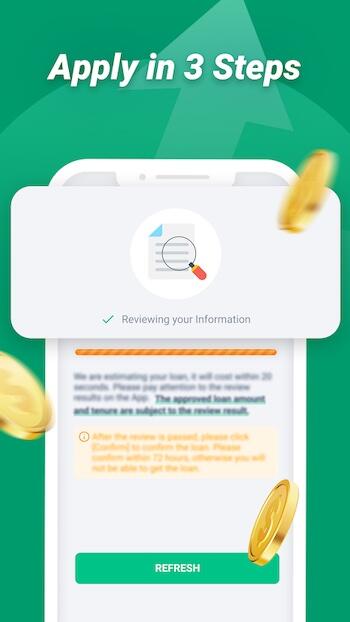 After applying, you can expect to have a response within 24 hours if your loan was approved or not. You'll get the loan amount if approved on a variety of ways such as a mobile wallet or your bank account.
Your loan is displayed in the app so you can easily access it. You'll see how much the total amount is left to pay, loan tenure, settlement date and more. There's also the order history to check your past loans if there are any.
How Much Can You Borrow in Barwaqt?
Barwaqt allows users to loan amounts of anywhere from Rs. 1,500 up to Rs. 25,000. As you can see, it's not such a big amount compared to the big banks.
This is because they're targeting people who are looking for a quick and small loans for certain emergencies. The great thing is that you can choose the loan amount, but you must know that the bigger the amount, the higher the fees.
Low Fees and No Collateral
Barwaqt offers a quick loan with low fees compared to others. The highest interest rates you can get is 24% per year. So, consider this computation as an example:
For instance, you borrowed Rs. 5,000 with a repayment term of 180 days.
Monthly interest: 24%/12= 2%

Monthly interest: 5,000

*2%= 100

Total Monthly Payment: 5,000/4+100= 1,350
What's interesting is that you can see all this info before you even hit the apply button. You also don't need any collateral when you apply like a house, lot, car, or jewelries.
Instead, the app will jut ask for your job info like your occupation, job industry, monthly income, and may even ask for some job requirements. This is to ensure that you're able to pay your debt.
Flexible Repayment Terms
Aside from low fees, Barwaqt also offers flexible repayment terms. Once you've selected the amount to borrow, you can select the payment terms:
Of course, selecting a longer repayment date means that you're going to be paying more interest. But the advantage is that your monthly payment will be lower. So, everything is up to your payment power and other reasons.
Easy and Fast Application
The application for loan in can't be easier. It's one of the quickest ways you can obtain money today without going to the bank. Here's a quick rundown on the process:
Download the app, select the loan amount and the duration

Type the required info like your basic and contact info

Upload the front picture of your CNIC identity verification. Make sure that it's your own ID

Then, you can choose your payment method such as a bank account or a mobile wallet. This is where the money loaned will be sent

Next, you just need to take a selfie verification

Then, you just need to wait around 30 seconds for the estimation

You can then tap "Confirm" and wait for about a day
The entire loan application process won't even take 30 minutes if you fill everything correctly. The waiting time on your loan should only take within 24 hours. You'll also be notified through the app if your loan has been approved or denied.
Download Barwaqt APK – latest version
If you need a quick and easy loan, then Barwaqt is your best friend. Apply for one now here!