Avast Cleanup APK 23.23.0
Download Avast Cleanup APK – Latest version – Free for Android if you want to speed up your mobile phone considerably with just a few taps! Clean and boost your phone now!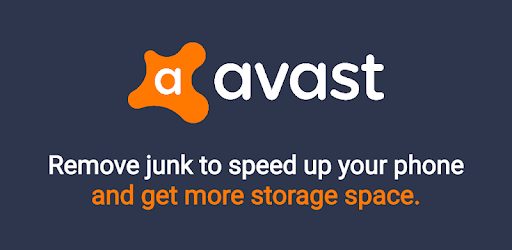 Technology has come so far over the past centuries that we can now literally fit mini computers on our pockets! These mini computers are known as smartphones today and they can do a lot of things that computers can do. Because of this, the number of users and apps have exponentially increased as well over the past years.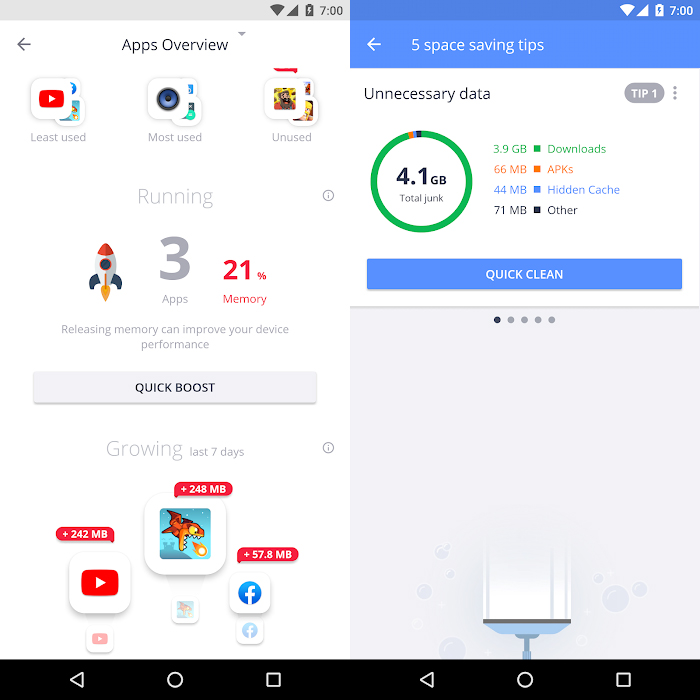 But since we use our smartphones every day, we tend to forget that they need to be cleaned and optimized too. Avast Cleanup Pro is one of the best phone booster apps out there right now. Trusted by 50 million Android users, this app has cleaned and optimized a lot of smartphones now. Aside from that, get tons of advanced security features for your phone!
Optimizing Your Smartphone
Billions of people have smartphones today. It's become a necessity that we don't even realize that we're consuming and downloading so much content over the past years. If you're constantly deleting and finding ways to optimize your phone without much success, this app is for you!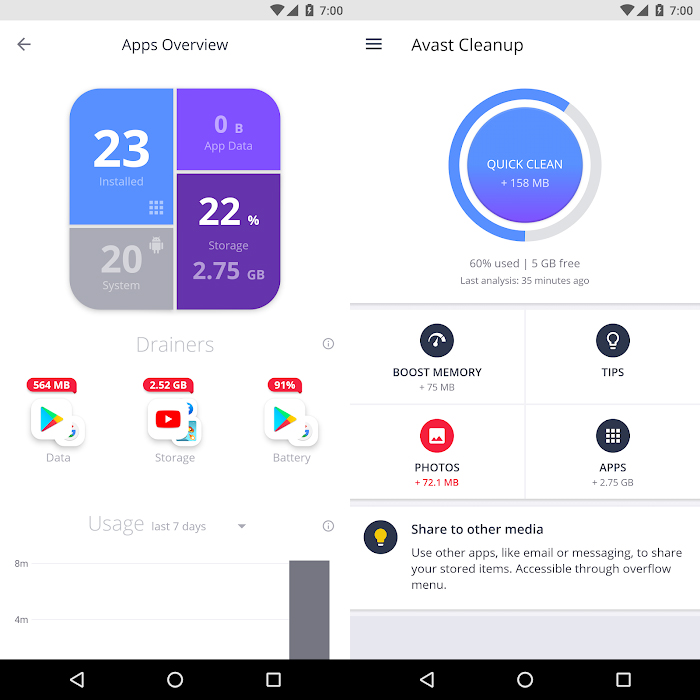 Created by one of the most-trusted anti-virus brands, Avast Cleanup Pro is a miracle app for your phone. Easily free up gigs of storage on your phone with just a tap! Aside from that, you can optimize the performance of your phone significantly by stopping power-hungry apps from running in the background. Afterwards, you can also boost your battery life by allowing the app to automatically adjust the settings to conserve battery!
Features of Avast Cleanup Pro
Avast Cleanup Pro is the app you need if you want to speed up your phone effortlessly! Eliminate clutter from your phone with this app! Here are its features:
Free up storage – One of the main concerns of smartphone users ever since is the lack of storage space. Some use SD cards to combat these while some just delete their important files. But did you know that our smartphones have so much junk and clutter that we can't physically delete? But with Avast Cleanup Pro, you can easily clean out your phone! This app searches your phone for all the unnecessary files it finds so you can easily delete it. You can also easily see which files and apps take up the most space on your phone! Now, you don't need to manually check your phone every time just to clean it!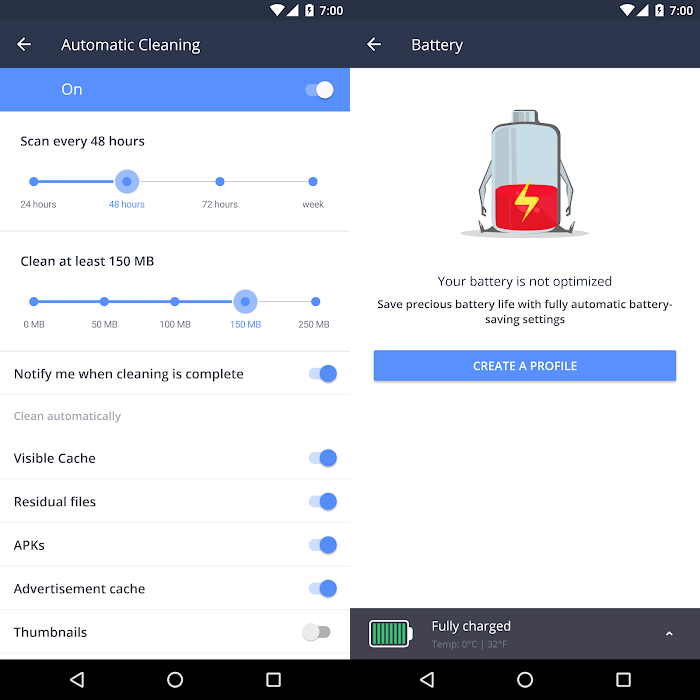 Clean your gallery – Another place where most digital clutter resides is on our galleries! This is where our photos and videos are and they can completely fill up your storage space if left unchecked! Avast Cleanup Pro automatically detects bad photos to clear up space! Here, it automatically removes duplicate, poor quality, old, similar and many more photos. But if it's not entirely sure whether the photo is bad or not, you can manually review it before it gets deleted! You can also decrease the photo size and transfer the original photos to the cloud for more space!
RAM optimizer – Random Access Memory or RAM is what allows us to open tons of apps at the same time! If you have 4GB ram or more, running big and multiple apps is not a problem. But if you have low RAM, you might experience a slow phone! Avast Cleanup Pro allows you to optimize your RAM using the Hibernation Mode. What this does is that it stops power-hungry apps from running in the background! It allows you to efficiently use your RAM so that you can play games and run other apps!
Boost battery life – Your smartphone's battery can quickly be shortened if you're not taking care of it. That's why with Avast Cleanup Pro, it automatically turns off phone features you don't use a lot.
Avast Cleanup Pro APK
Avast Cleanup Pro is an awesome app that allows you to optimize and clean your smartphone in minutes! Download the latest version for a faster phone today!