Aurum Blade EX APK 1.0.2
Do you like playing old-school RPG games? Get Aurum Blade EX now and have fun! Enjoy new characters, dungeons, weapons, items, and many more today!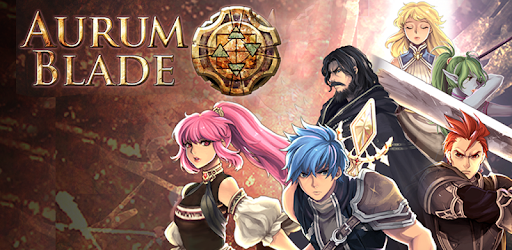 If you like RPG games, then there are multitudes of these games that are available to play. RPG games allow you to enjoy the role of a character in a fictional setting with other characters. These games are always fun since they feature unique storylines and fun attacks.
There are so many RPG games to choose from, but if you're looking for the best offline RPG, then Aurum Blade EX is in the conversation. This is a game that will let you enjoy what an old-school RPG is all about!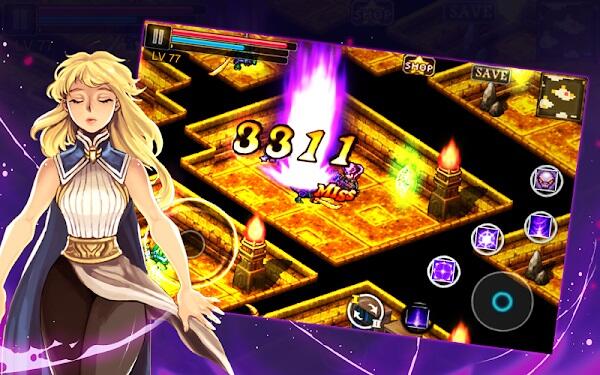 If you're bored today, you can enjoy a classic offline RPG where you can be a hero that stops Duke Marduk! You must stop this mad man as he tries to take the Philosopher's Stone from the Tower where it resides.
You can freely challenge the dungeon today to get a lot of loots! There are all sorts of weapons and items you can get from Epic and Legendary ones. You can also enjoy Blade Monsters that will fight alongside you!
Old-School RPG
There are so many RPG games in existence today, as most of them are now online. You can download tons of them, such as Genshin Impact, Eternium, Chrono Trigger, Evoland, Another Eden, Dungeon Hunter, Stardew Valley, and many more.
RPG games are always enjoyable as they let players go through countless adventures regularly. There are also goals and missions to take, not to mention countless enemies to fight! Enjoy plenty of those in Aurum Blade EX today!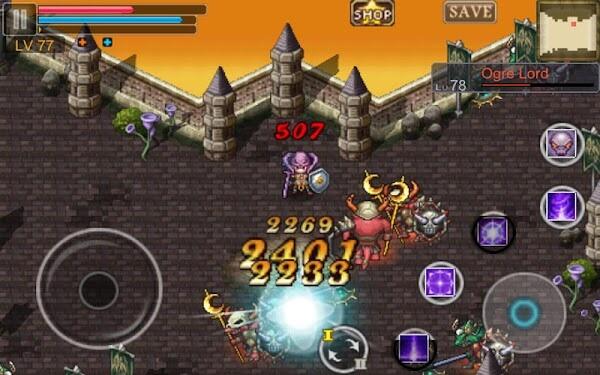 In this game from Oddy Arts, you'll have fun with the most old-school RPG you can play today. It features a classic hero story where you must defeat Duke Marduk to save the world.
He plans to take the Philosopher's Stone from the Tower, and he's already kidnapped a girl from the village. You must go on a quest to rescue the girl and stop the Duke! Battle countless monsters today in various dungeons and get all sorts of loots.
Enjoy a dynamic battle system where you can get stronger as you level up. Have fun with many combos and skills to use her!
Highlights of Aurum Blade EX
If you're crazy about RPG, then you can play Aurum Blade EX today! Have fun with a unique game now.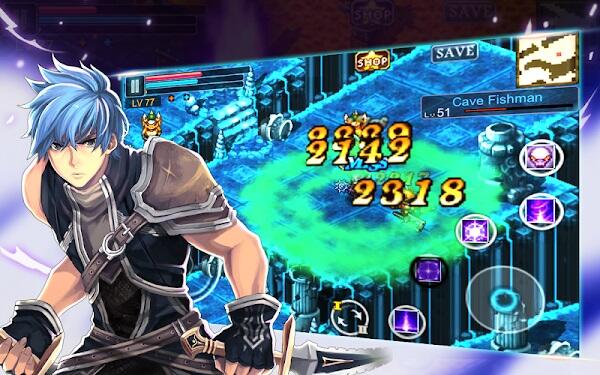 Enjoy an old-school RPG – If you're looking for the best games to play today, then you'll find many of them in the RPG category. Even though we're seeing many battle royale and racing games today, RPG games are still popular.
A lot of them are bringing back some old-school games that people loved. There are all sorts of old-school RPG games to play, but Aurum Blade EX is one of the best! This game lets you save the world in the most epic way possible.
In this game, you'll need to go through many adventures to save the world from Duke Marduk. He's an evil guy that's going to use the Philosopher's Stone for something terrible! You must stop him today by going through many dungeons and leveling up.
Enjoy many loots as you can collect many weapons and customize your armor today. You can also use dual weapons and perform many combos and skills today. Enjoy a fun and dynamic RPG game today!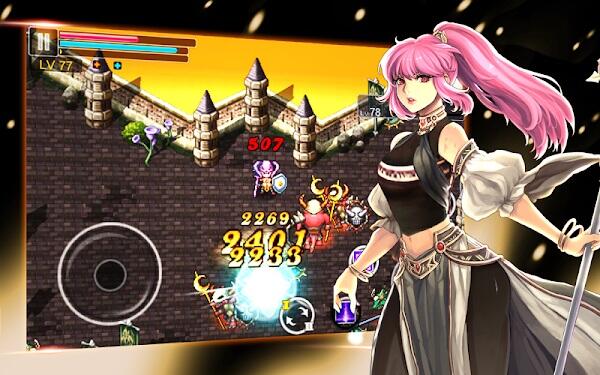 Go to many dungeons – In this game, you can go through many dungeons like the Power Dungeon. You can get here and enjoy fighting countless monsters today.
You can gain rewards from clearing dungeons as you can also get some loots along the way. Fight against skeleton monsters and complete the story so you can move on! There are so many combos and enemies to enjoy in this game today.
Summon monsters – If you find yourself surrounded by enemies, you can also summon your monsters to fight with you. Here, you can get monsters after completing the Blade Dungeons! You can unlock six monsters as Fire, Ice, Iron, Stone, Aurum, and Silver.
These monsters will fight with you on the battlefield, and each of them has its unique skills. As you go through the Blade Dungeons, your monsters will also grow, and you can summon up to three of them at a time.
Characters, Weapons, and items – In Aurum Blade EX, you can play with three characters such as Allen, Enoshu, and Sigmund. Each of these characters has its strengths and weaknesses.
You can also exchange items with them through the Stash Inventory! Have fun with various items and weapons that you can use today here.
Download Aurum Blade EX APK
For the ultimate old-school RPG fans, Aurum Blade EX is the best game to play today! Unlock many items and go through dungeons.