Asylum77 APK 4.41
Asylum 77 APK download allows you experience the world of horror & gore firsthand. You must overcome traps and survive many ugly scenes to win the game.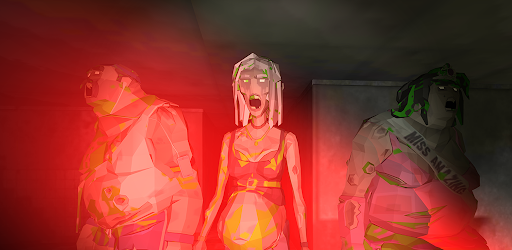 What to Know About Asylum 77 Download
Asylum 77 is an action game offered by Reality Games Online. It has a dynamic multiplayer feature allowing you to play against other players from all over the world.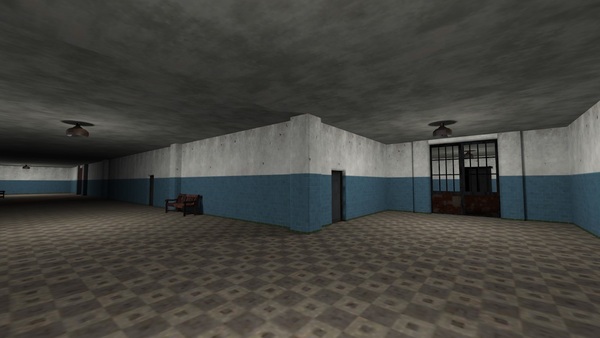 The game also integrates high-definition graphics and highly thrilling sound systems. You can be sure of a hypnotic gaming experience.
Even better, this game contains in-app purchases that allow you to take control of your gameplay. You can unlock new maps, weapons, and other valuable items. This way, you will progress through the gameplay with ease.
If that sounds like your kind of a game, you should download Asylum 77 APK for Android today. It is approximately 108M and requires Android 5.0 and up to work optimally.
Highly Mesmeric Gaming Experience
Asylum 77 is a survival game that requires creativity, critical thinking, and resilience to win. It is set up in an abandoned asylum filled with deadly traps.
Your objective will be to find a way out while avoiding these traps. To achieve this, you must outsmart your enemies and use your agility to your advantage.
Three of the vilest enemies in this game are the granny, her daughter, and the butcher. The trio is out to get you and will do anything in their power to end your game.
They will strategically be stationed on different floors, rooms, and corridors in the asylum. You will have to be very careful not to fall into their traps.
The gameplay is quite simple. However, the level of difficulty keeps increasing as you make progress. This makes it necessary to have excellent strategies to win and accumulate resources.
These resources will be critical in helping you unlock new game modes, maps, and other necessary items. This way, you will have an edge over your opponents.
Find Keys & Items to Escape the Asylum!
This game will place you in a maze. The journey to your freedom will be rough and full of challenges. The asylum comprises different rooms that further complicate your navigation plan. If you're lucky to find the key to the exit door, you will increase your chances of winning.
However, this is not always the case as the keys/items are placed in very difficult-to-reach places. The game also contains other secret keys that are well hidden and can only be accessed through special means.
Some of these keys will open up shortcuts, and others will grant you access to bonus resources. No matter what key you find, it will be a step in the right direction.
Numerous Traps and Hiding Places
This game has many traps specifically designed to end your game. These traps are located in different places, and you will have to be very careful not to fall into them.
The good thing is that you can use the environment to your advantage. For instance, you can hide under beds or in closets when the enemy is near.
Additionally, you can hide in one of the many secret hiding places. This way, you can attack your enemy when they least expect it.
Unique Features of Asylum 77 Multiplayer APK
Hide & Seek Games with Your Enemies. This game has bloody hide-and-seek gameplay. You can use the environment to your advantage and hide from your enemies. Be careful not to fall into their traps!
Single Offline or Multiplayer Options Available. You can decide to play this game alone or with friends. The multiplayer option is quite popular. It allows you to join forces with other players from all over the world.
High-Definition Graphics. This game contains some of the most realistic graphics you will ever come across. The environment is also well detailed, and the sound system is top-notch. Every aspect of the game is designed to give you the best gaming experience.
Superior Online Game Mode. This game allows you to play with up to four survivors. You will have to work together if you want to make it out of the asylum alive.
Chat with Friends. The game has a chat system that allows you to communicate with other players. This way, you can formulate strategies and plan your next move.
Simple User Interface
This application offers a simple-to-use interface. The controls are also quite straightforward, and you will not have any problem navigating the menus.
Whether you're a beginner or an experienced gamer, you will feel right at home. The game is also designed to give you maximum control of every move.
Contains In-App Purchases &
This game is free to download and play. However, it contains in-app purchases that you can use to buy items that will help you in the game. They come in the range of $1.99 - $4.99 per item.
The game also has ads that appear from time to time. However, the ads are not distractive, and you can easily ignore them. If you need to remove them, you can use the in-app purchases to buy the ad-free version.
Asylum 77 APK
Asylum 77 modified version will provide you with some extra features. You will have access to unlimited resources, and you can use them to your advantage. Here's a brief overview of the benefits of Asylum 77 download:
Asylum 77 Unlimited Money. This app will give you an unlimited supply of in-game resources. You can use this money to buy different items and keys.
Asylum 77 No Ads. The modified version will not display any ads. You can play the game without having to worry about them.
Unlimited Hints. This app will give you an unlimited number of hints. You can use these hints to find the hidden keys and items.
No Root Required. Installing this version is easy! It does not require rooting, thus simplifying the entire process.
Conclusion
Asylum 77 is a challenging action game that will keep you entertained for hours. It contains gore and horror scenes that are not suitable for young children. The game is free to download and play, but it contains in-app purchases. You can also buy the ad-free version.
The game has excellent graphics and sound effects. The controls are quite simple, and the user interface is straightforward. You can play this game alone or with friends.