Among Us Maker APK 4.0
Download Among Us Maker APK Latest Version free for Android. Use this application to create your own custom crew member to share on various social networks.
Astronauts continue traveling and completing your tasks. What's this, the electricity has gone down. Wait, the reactor is having a meltdown. I've just reported a dead body. There is an imposter Among Us…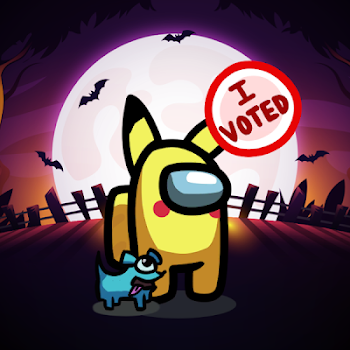 The popular mobile and PC game has been given a cool tool for personalizing your social networks. Introducing, the Among Us Maker App for Android. This application will allow you to create your own crewmate from Among Us. Then, you can share your creation through your many social media accounts like Facebook and Instagram.
Different Aspects of the Among Us Maker 2021 App
Getting started with the Among Us Maker is simple and easy. After opening the app, you'll realize this tool has many different resources. Not only can you customize the actual crewmate of Among Us, but there are still small things that can be edited.
Why Use this App?
You'll find the most useful application of this app is to test out the different looks and appearances of crewmates. This way, you can create the perfect character for yourself without having to spend the money first.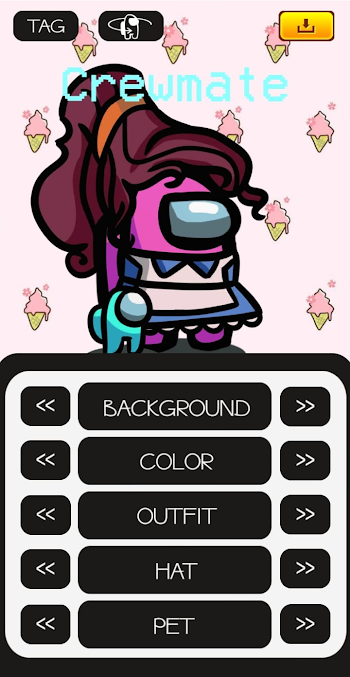 What you will find is the ability to change:
The Background of your crewmate. There are many different backgrounds and settings to take your perfect character photo.
The actual color of your character. Of course, the color is the most important thing for a crewmate to distinguish themselves. How many times have you found yourself asking for a color because it was already taken?
Most outfits in Among Us need to be purchased first. Here, you can display the various costumes and see what suits you most.
Of courses, hats are another feature which can be edited. Besides colors, hats are the most present cosmetic option for crewmates.
Last, you can also customize the pet that follows you around. Pets are a special addition in Among Us. Not everyone has the luxury to have a pet with them as they continue to play the game. Luckily, you can check out the different pets with this application and see what looks best alongside you.
Among Us Maker APK Download
Share some of your wacky and creative crewmate ideas with the world. Personalize that perfect member and let the world know of your presence in Among Us - one of the most popular games of 2020. Don't waste anymore of your time and get creating with the Among Us Maker Character Creation App APK for Android.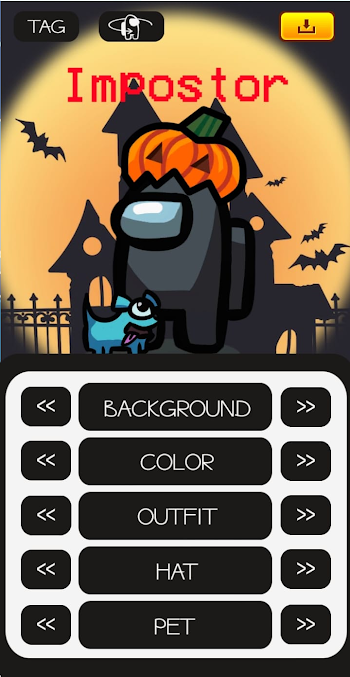 Simply refer to the download link to get started. Always make sure to have your Unknown Sources toggled on. This must be done before attempting to install an APK file to your device otherwise it won't allow.
After all is done, you'll be able to fully enjoy the application. Then you can share your character with the rest of the world.