Adobe Photoshop Camera APK 1.4.2
Download Adobe Photoshop Camera APK Latest Version free for Android and add the best effects on your photos without a hassle.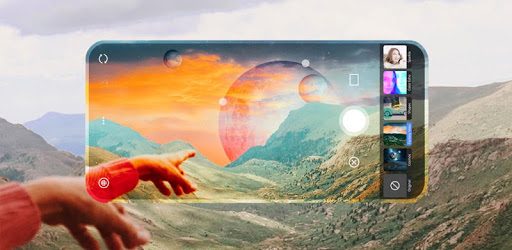 Do you love photos? If yes, then you'll opine that high-quality photos are a must-have if you want to draw the attention of your viewers instantly.
Fortunately, the struggles to get topnotch photos will come to an end once you download Adobe Photoshop Camera for Android. Take all your pictures like a pro using your mobile device!
How Adobe Photoshop Camera Works
This is a simple-to-use intelligent camera that applies the best filters and effects to your photos. Even more impressive, these effects are integrated into the photo even before you take the shot!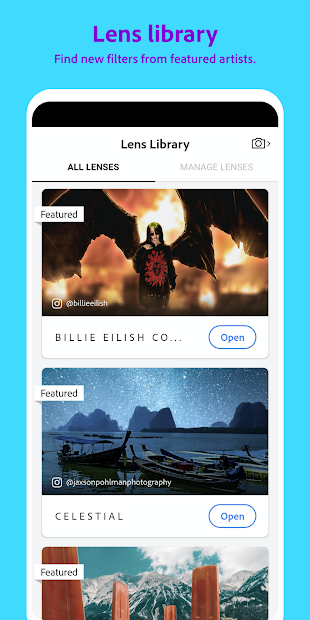 Yes! The camera has an intelligent way to select the best effects based on your surroundings. This way, you'll never experience the hassle associated with uploading photos and applying the effects manually.
It has many lenses and superb filters that'll give clear pictures that you can use in any platform, including Instagram and Facebook. The camera has unique AI-powered features that guarantee exceptional shots.
Unique Features of Adobe Photoshop Camera
Numerous Filters.This app allows you to apply numerous filters with a simple tap of your screen. You will have access to 80+ tailor-made filters. Just swipe to select your favorite ones and save them to use them in the future. In the filter library, you'll have features such as Scenery, Night Shift, Portrait, Comic Skies, Celestial, Prism, Artful, Color Echo, and Double Expo, among others.
Real-Time Effects.In this app, you'll have the benefit of real-time customization. The process is so seamless that you'll never notice it happening! The superior AI-editing ensures that you get the best photos in real-time.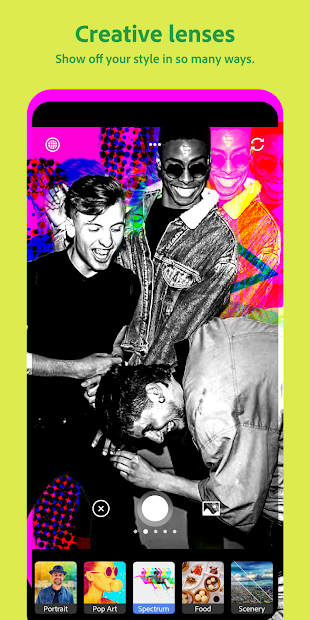 Superb Recommendations.When using the Adobe Photoshop Camera, you'll get accurate recommendations. All that you'll be required to do is pick your shot and leave the rest to the intelligent camera. Its AI system chooses the best effects and applies them real-time to get the best results.
Unique Auto-Tone Feature.The Adobe Photoshop Camera has an automatic toning feature. This helps in ensuring that all your photos achieve the delicate balance between brightness and shadow. Additionally, you'll get superb backgrounds with the right color combinations.
Many Portraits to Select from.The app offers many portraits to ensure that you get that which suits your needs the best. Additionally, it has super easy portrait controls that integrate various features, including Face Relighting, Bokeh, Face Light, and Face Distance.
Many Effects. The app allows you to take photos without the appearance of any shadows, recognizes each subject when taking a selfie, and the Bokeh feature installs blurring effect on your photos of choice.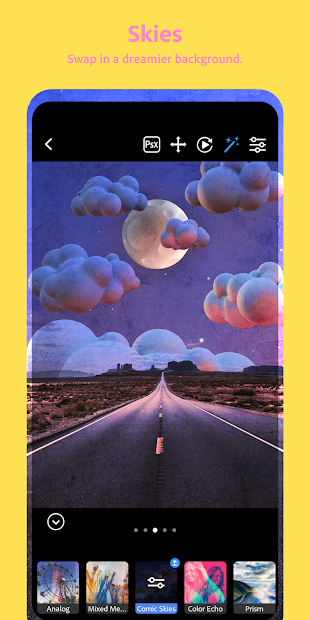 Easy to Share Photos.This app is designed in a way that it can easily capture photos and share them with friends through your ideal social media platforms.
Easy-to-Navigate User Interface
This app has simple graphics to let you concentrate on the installed effects and superb app's features. Additionally, the user interface is easy to use, thus ensuring that editing your photos is a blissful experience.
Download Adobe Photoshop Camera APK for Free - Latest version
If you love photos, then you should download Adobe Photoshop Camera. This app will yield spectacular photos that'll leave your friends on social media wonderstruck.