Zenly APK 5.9.1
If you're looking for a new way to enjoy social media, you can download Zenly APK now. With this app, you can find friends, chat, and more.
| | |
| --- | --- |
| Name | Zenly |
| Updated | |
| Compatible with | Android 7.0+ |
| Last version | 5.9.1 |
| Size | 167.06 Mb |
| Category | Social |
| Developer | ZENLY |
| Price | Free |
| Google Play Link | app.zenly.locator |
Download Zenly APK – Social Media
There are a lot of apps that were made today to help us live more comfortably. Thanks to social media apps, we can now connect with everyone in the world regardless of location.
We can share pictures, opinions, and comments and connect with various people today. You can easily enjoy so many things to do right now, thanks to Zenly, which is a new social media app for free.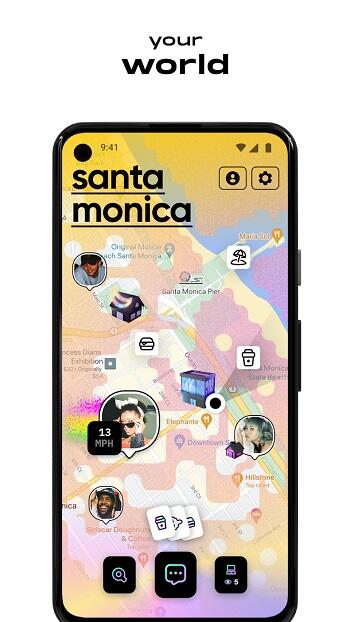 Almost all social media apps today have the same features. But this one is different as it revolutionizes the way we connect. Here, you can constantly see everyone's location around you so you can send them messages, explore new areas, create group chats, and more.
You can share anything you find that is exciting, such as locations, restaurants, and many more. You can search for addresses and see if your friends have been there so you can ask for opinions. Enjoy this fun app now.
Connect with Everyone
Thanks to technology, there are many of today's incredible things you can enjoy. We can have fun and live our life to the fullest since there are many apps we can use on our phones.
Thanks to so many incredible apps in various spaces, we can enjoy doing more things without relying on manual labor. We're able to connect with everyone through social media nowadays as well. But with Zenly, you can enjoy a different type of connection as it introduces many new features.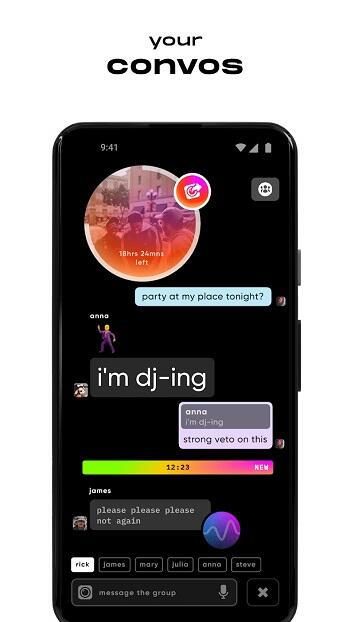 Many of us have used multiple social media platforms like Twitter, Instagram, and more. But the downside is that most of them are the same for the most part.
But this is where Zenly comes in, as it introduces many cool new features for us to try. This app lets you see your friend's real-time location to see if they're on the move or not. You can also see their battery percentage and many more things. This app brings people closer to you!
This app also lets you see the world, share, and go to places you've never been to.
Zenly Capabilities
If you're looking for a fun new social media app to use, then Zenly is the best one. This is a social media app for everyone.
Unique social media app – There are a lot of incredible apps you can use today to enjoy your life. Thanks to the internet and smartphones, we can go anywhere we like and achieve many things.
Our lives have been automated, so you can get more things done. With social media, we can connect with everyone and stay updated instantly. But with Zenly, you can enjoy a new brand of social media that you've never tried before.
Thanks to this app, you can now enjoy seeing where your friends are all the time. You'll also be able to see their battery percentage and the exact address that they're at.
You'll then be able to talk to them in the app, as it also has a messaging feature. You'll be able to chat with them, create group chats and even send voice notes. There are a lot of places to discover that your friends have also been to.
See locations – There are many places we haven't been to. Even if we're well-traveled, it's impossible to go to every place in the world. That's why with the help of this app, we can easily search for new locations with the help of our friends.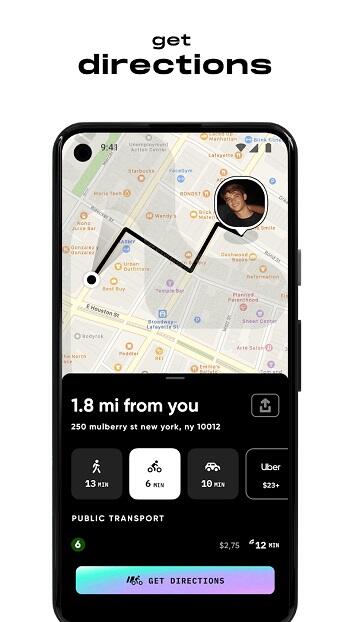 We can also pin locations that we discover to help others. Then, you can also notify your friends where you're at so you can all hang out. This is a powerful app that makes use of your GPS to tell your friends your location.
Converse – This app can also converse with others through messages. This feature is available in all social media apps today, so it makes sense to include it here.
With this app, you don't need to search for your friend's name, as you can chat directly in their pinned location. You can send emojis and even voice notes if you want. You can also create group chats to assemble the gang and enjoy hanging out together.
Add places – This app makes it a joy to discover new places you've never been to before. You can then record the place in the app and share it with everyone. This way, your friends will be able to see places that you've been to.
This great app encourages you and your friends to travel more and share the experience.
Find anything – With this app, you can find anything you're looking for. You can find addresses, businesses, streets, and many more things. There are a lot of things you'll learn from the locals as you share your thoughts as well.
Download Zenly APK – Latest version
If you're looking for a new social media app, Zenly is the one for you. Enjoy this quirky app to stay connected with everyone.