ZArchiver APK 1.0.6
Download ZArchiver APK – Latest version – Free for Android if you want to create, decompress and manage zip files on your phone! Enjoy an easy to use app now!
| | |
| --- | --- |
| Name | ZArchiver |
| Updated | |
| Compatible with | Android 4.3+ |
| Last version | 1.0.6 |
| Size | 4.60 Mb |
| Category | Tools |
| Developer | ZDevs |
| Price | Free |
| Google Play Link | ru.zdevs.zarchiver |
Smartphones are everywhere nowadays. It's our main mode of communication, entertainment and other purposes. For this reason, we use our phones every day. This is true for most countries in the world especially where the internet is prevalent. But our smartphone usage also brings up some problems.
Unlike computers, we can't easily arrange our files in our smartphones to take less space. Not unless you have ZArchiver! One of the top archive management apps in Google Play Store with more than 100 million downloads, this is an app for everyone with a smartphone. This app allows you to create, decompress and view zip and other similar files easily! This way, you'll have a more organized and cleaner smartphone.
Organize Your Phone
Today, there are more than 3 billion people in the world who uses smartphones! This means that there are 3 out of 7 people who have smartphones in the world. Can you imagine how many files we have on our phones? What if we didn't use something to manage those files?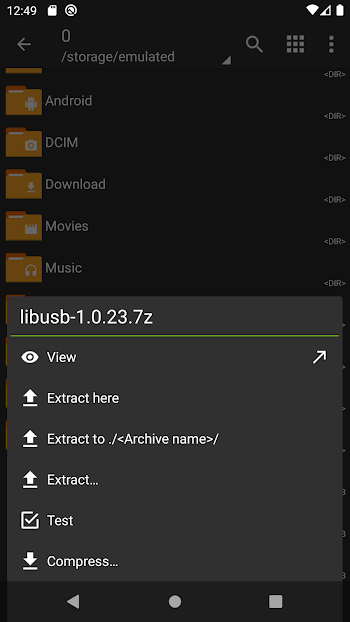 For this reason, the app ZArchiver was born. This is an extremely useful app that allows users to create, decompress and view zip files! Aside from that, there are plenty of other files it can manage such as: bip2, gzip, XZ, lz4, tar, zst, rar, rar5, iso, tar, lzh, egg, alz, lzma, tbz, deb, rpm and many more! This app has a multithreading support which is useful for multicore processors. It can also do other things that you'd expect an archive manager can do! Overall, this is a useful app to have on your smartphone.
Features of ZArchiver
ZArchiver is a useful archive manager tool that enables to you to create, edit, and view archives! It supports a wide variety of files similar to zip. Here are its features:
Create and decompress archives – There are so many smartphones being used around the world today. Because of our reliance on technology, it's hard to see a life without using smartphones. Today, we access tons of files every day which quickly piles up on our phones. To save space, there's the option of deleting or moving the files elsewhere. However, there's a much simpler method to save space without deleting or moving files. Thanks to ZArchiver, you can archive a lot of files to create a Zip file! This allows you to store space-intensive files all in single file that's been compressed. If you want to decompress it, you can easily do it with this app as well.
View archive content – Often times, we receive or download files that are in ZIP or in other similar file types. Unless our phones are capable of opening those files in default, we need to install an archive manager app to view the content inside. For this reason, ZArchiver is a great tool that allows you to easily view the files by decompressing it. The app is capable of creating passwords as well to protect your precious files from unwanted eyes!
Easy to use – The purpose of archive managers is to assist us in making space on our phones. For this reason, ZArchiver has been made with the users in mind. In here, you can easily view, create and extract archive files anywhere on your smartphone! This makes the app super easy to use even for beginners!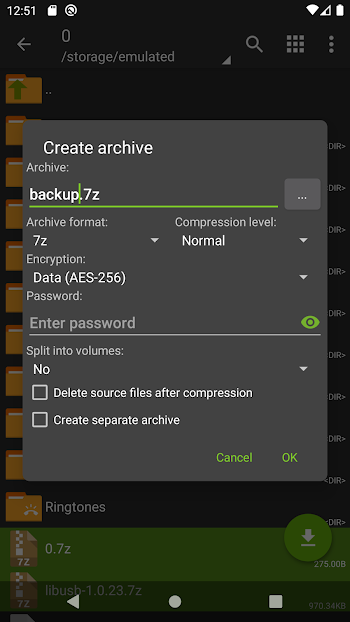 Lightweight and clean design – Another elegant touch that this app brings is the lightweight and clean design. Everything you'll see here is designed so that you can easily do what you intend to. There are no distractions, annoying banners and ads.
Multithread support – This means that this app allows multicore processors to easily extract large files in one go!
ZArchiver APK – Latest version
ZArchiver is an extremely useful app that allows you to manage archives on your phone. Download the latest version today.