TV Empire Tycoon Mod APK 1.2.5
Download TV Empire Tycoon Apk Latest Version Free for Android. An idle management game where you get o start and build your TV empire.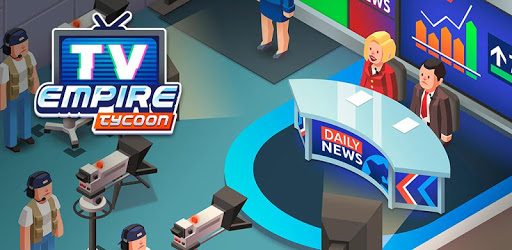 Want to build your TV Empire? Become rich, hold the reins, and broadcast the best TV programs. Download TV Empire Tycoon o start running your TV set. Show that you have what it takes to grow your reputation. The goal is to improve the details and convert your small premises to a big TV Studio.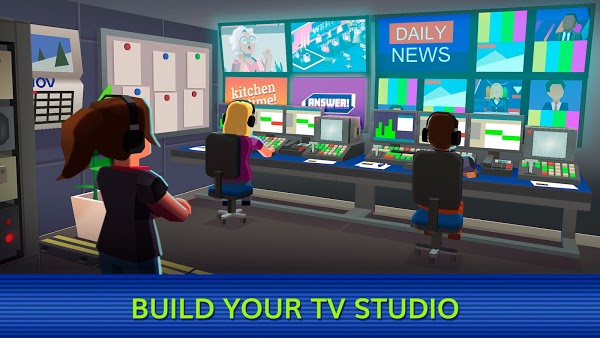 What I like about this app is that it allows users to take proper decisions. Therefore, the expansion of your business depends on how well you meet its needs. Can you beat all the audience records? You can do this by enlarging your cafeteria, TV sets, and upgrading your aerials. Try to reach as many audiences as you can when you use this app.
Another thing I find interesting is that you can do a lot with this app. You can host different celebrities in your dressing rooms, launch cooking shows, and hire new staff. There is also the option to broadcast weather forecasts on TV Empire Tycoon.
What you can do
Here are some of the things to do when you install this app: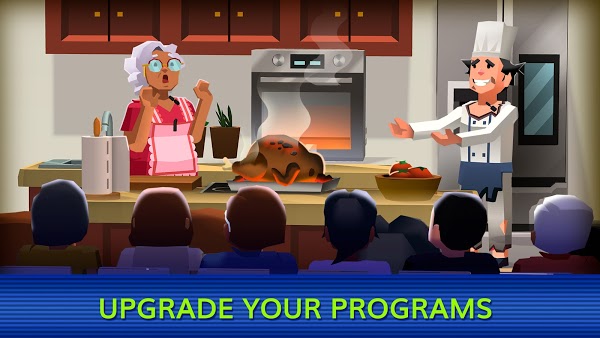 Open New Areas
The growth of your studio is very paramount. To notice visual changes in your studio, you'd need an effective growth strategy. One way to achieve his is by upgrading your items to obtain better prestige. Download TV Empire Tycoon and become a front-line TV company.
Manage your staff
The growth of your studio also depends on your staff. You need an efficient team to take your TV studio to the next level. Fire or hire workers, depending on your growth strategy and their workflow. You can employ guards, office workers, camerapersons, producers, technical assistants, janitors, popular TV hosts, and makeup artists.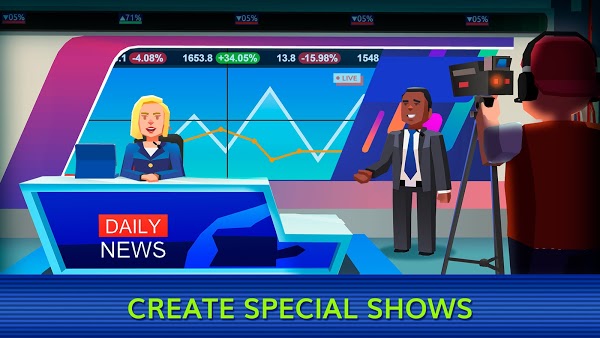 There are different departments, and these departments will cater to the basic needs of your business. Managing your team wisely will give you profitable results.
Your Facility is an Investment
It doesn't stop at hiring different staff. They need a great manager, one with a vision for development. Upgrade and improve your staff department, and make the working conditions conducive. Remember that your broadcastings need to be of great quality.
I recommend that you buy better props for your studio and also release great soap operas. You can also release millionaire quiz shows and astonishing reality shows.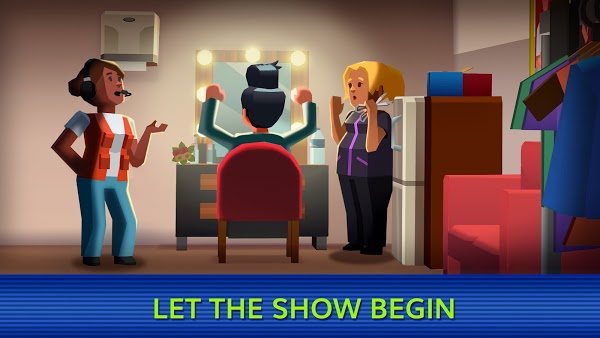 There are so many things you can do to increase your reputation. Download TV Empire Tycoon now to grow your TV Empire.
TV Empire Tycoon Apk Free Download
Remove annoying ads, and use better features by downloading the apk. It is free to download, and it comes with several unlocked features. Download TV Empire Tycoon apk now.
Conclusion
Download the latest version of TV Empire Tycoon to build your TV Empire. Hire the most popular TV hosts, and release amazing shows.