Turbo Driving Racing 3D APK 3.0
Download Turbo Driving Racing 3D APK Latest Version free for Android. Speed is everything in this action-packed sports car racing game for mobile.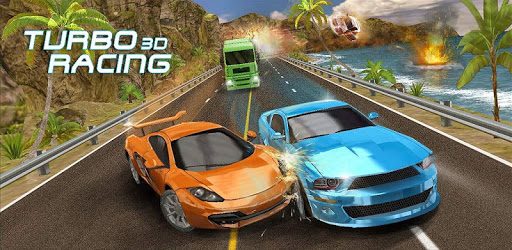 If you download Turbo Driving Racing 3D for Android, are you really getting the best racing game? That is entirely objective. However, we definitely see the benefits and attractions this fun racing game brings to the table!
It's Super-Easy to Play Turbo Driving Racing 3D for Android
Getting started to play Turbo Driving racing is an easy feat.
Once the game has been installed, you will be greeted with the options menu to adjust your preferred settings. On that note, let's take a minute to discuss the Turbo Driving racing 3D controls. There are two ways that you can choose to play the game: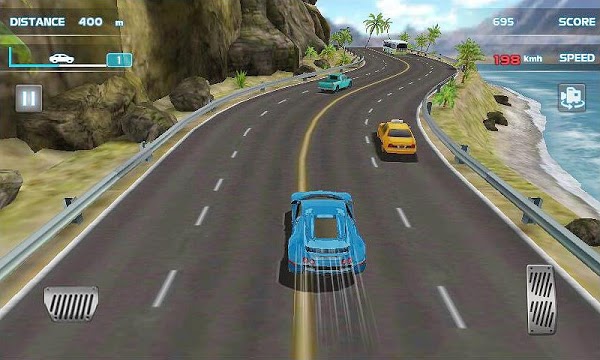 First, the brake will be displayed on one side of the screen. Likewise, the acceleration will be on the opposite side. This option will have full gyroscope compatibility. That's right, Turbo Driving Racing 3D supports gyroscope controls.
What is gyroscope? This is when you tilt your device to control movement and direction. So, you feel like you are actually steering a wheel while playing a racing game. Gyroscope is perfect for racing games and car related games.
Second, if you are not a fan of the first option. You can choose the more simplified controls. This will have both the brake and acceleration on one side of your screen. And, the left and right steering will be displayed on the other side of your display.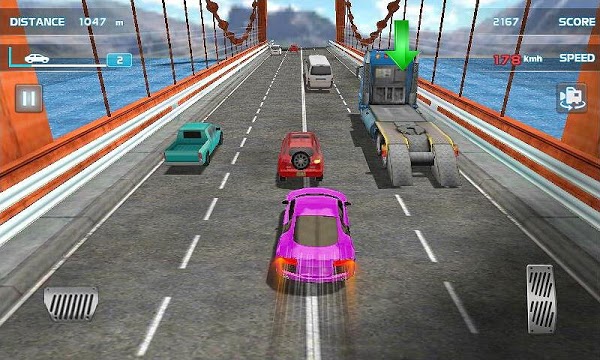 There is one advantage to this: If you prefer not to move around too much or twist your wrists while playing. You have more stable control over your car using simple controls.
Don't Forget to Collect Money
As you drift through the roads, you'll find money bags laying on the ground. DON'T ignore these! Make sure to collect as much money in Turbo Driving Racing 3D as possible. In the long run, you'll have cash saved up. You know what that means? More car unlockable car models, colors, and upgrades!
Customize Your Sports Car
As previously mentioned, you end goal in the Turbo Driving Racing 3D car game is to collect money and purchase car models. These models can be customized to fit your own ideal image. You have free roam over the: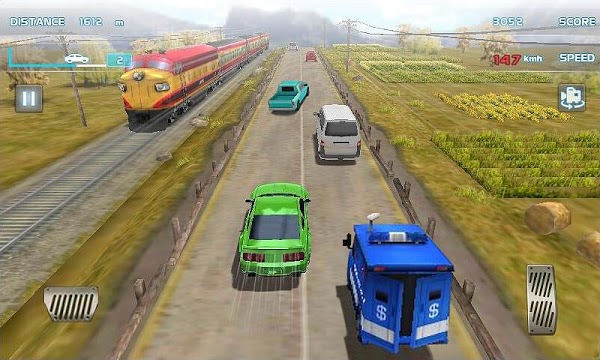 These different aspects can be customized to fit your own needs. Get adjusted to the games controls, find your own driving style, and pick the right model and upgrades.
Turbo Driving Racing APK for Android
Get the Turbo Driving Racing APK Latest Version download for Android for the best way to play. What do we mean by that? Obviously, you'll have added benefits that were not in the original racing game…
Unlimited money (increase when spend)
Why wouldn't you want to have this additional feature? What problem does this solve? Well, the main goal of the game! Your objective is to race through the streets and collect money to upgrade and improve your ride. Unlimited money already solves over fifty percent of that equation!
We hope you enjoy Turbo Driving Racing 3d APK Latest Version.