Trading Master 3D APK 1.33
Do you enjoy playing with various toys? In Trading Master 3D, you can enjoy trading with multiple toys. Enjoy different levels, toys and become the trade master!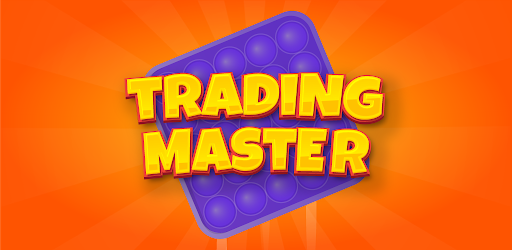 Kids are always looking for toys to play with wherever they are. That's how kids are, and they're even willing to trade toys with others to play with them. If you've experienced this when you were a kid, then you had a great childhood.
But if you're here, it means that you're missing your childhood and you'd love to reminiscent the past. In Trading Master 3D, you'll enjoy different trading toys at various levels today.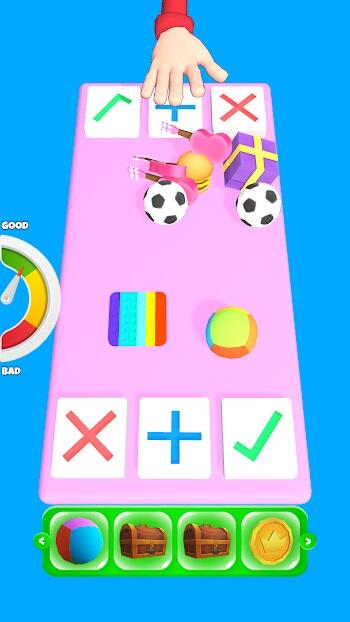 Published by FollowCircles, you'll be able to enjoy a game where you can trade various toys with someone who'll also deal. Here, you must use your negotiation skills so you will come out victorious! Don't worry; there's even an indicator on the left side which allows you to see if the deal is good or bad.
If the deal is good, then you can enjoy earning rewards aside from the toys you get! Here, you can enjoy various toys like medical kits, beach balls, pandas, airplanes, and more!
Become the Ultimate Trade Master
There are many toys available to buy and play with right now. Most kids love playing with toys since it allows them to learn more about the world and discover certain things. But what a lot of kids these days don't realize is that we've gradually shifted to digital toys now from physical ones.
So, if you're looking to play a game where you can enjoy physical toys, download Trading Master 3D! This game lets you enjoy many types of toys which you can use to trade for others.
This game lets you use your negotiation skills to get good deals today. If you think you have good negotiation and trading skills, this game will test it for you.
Here, you'll play in various levels in which each one lets you trade different types of toys. At each level, you'll face gradual levels of difficulties, allowing you to showcase your trading skills.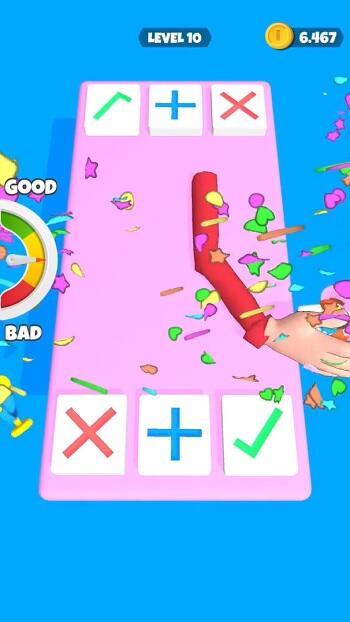 The good thing about this game is that you can gauge whether or not the deal is good or not easily. Collect many toys now!
Trading Master 3D Capabilities
If you want to enjoy a toy trading game, download Trading Master 3D now! It's a game that tests your knowledge of toys. Can you come out on top?
Trade Toys – Kids love to play whenever and wherever they want. They like to play with the latest toys, mobile games, and many more. This is why many toys are being made every day, which includes the latest trends and shows. So, if you love toys and trading, download Trading Master 3D right now!
Here, the goal is to win every trade by coming out on top. You will trade various toys here, which will go into your inventory. Can you perform well under pressure?
In this game, your trading and negotiation skills will indeed be tested as you'll try to come up with a favorable deal on your end. Don't leave the place without getting as many toys as you can here!
You can then ask to add more toys, remove one, or call the current deal. But you need to be careful not to get greedy as your opponent is good at trading as well! The question is, can you get a more favorable deal?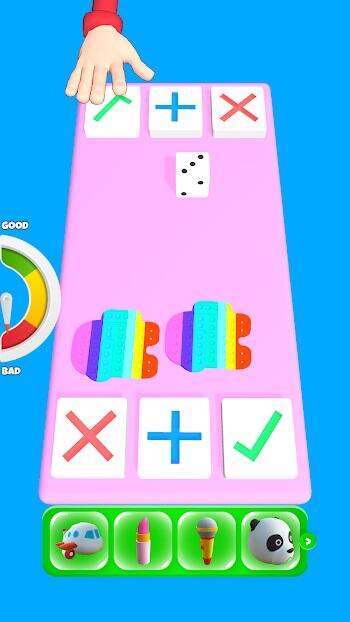 Many levels – There are many levels available in this game today. In each one, you'll face different types of toys that you can trade. The opponent will also become better in succeeding levels as you complete them.
They'll begin to look for favorable trades, and sometimes, you'll lose out on them. Try to always come out on top, even when it means that you'll become greedy! Can you complete all the levels available in Trading Master 3D?
Various toys – The main spotlight in this game are the toys! Although you can't play with them, you can use them as bargaining chips when you trade.
Here, you can trade different types of toys such as phones, rockets, airplanes, beach volleyballs, burgers, dice, microphone, batteries, medical kits, and more. Each toy has different values, which you'll take into account when trading!
Great graphics and controls – Each toy in Trading Master 3D has been designed elegantly. Enjoy different toys with unique designs to them. Here, you will also trade on a unique negotiation table.
This is a table that has three buttons which are the cancel, plus, and check! These buttons are easy to memorize, and you'll use them to create the best deals.
Download Trading Master 3D APK
Do you have a hand at trading toys? Test your skills and knowledge in Trading Master 3D! Get the best toys now with unlimited coins.