Top Follow APK 4.0.1
If you want to grow your Instagram account, then Top Follow APK - Latest version is the right app for you. Here, you can get tons of followers, likes, and comments on your posts.
| | |
| --- | --- |
| Name | Top Follow |
| Updated | |
| Compatible with | Android 5.0+ |
| Last version | 4.0.1 |
| Size | 10.4 MB |
| Category | Social |
| Developer | TopFollow |
| Price | Free |
Top Follow APK – Grow Instagram Account
Social media platforms have become so popular over the past years that almost all people have an account on them now. Thanks to these platforms, we can chat, connect and enjoy a lot of features today.
We can quickly meet people online, buy and sell things and enjoy group chats as well as video chats! But if you want to grow your Instagram account today for free, you'll need Top Follow as it's a free app.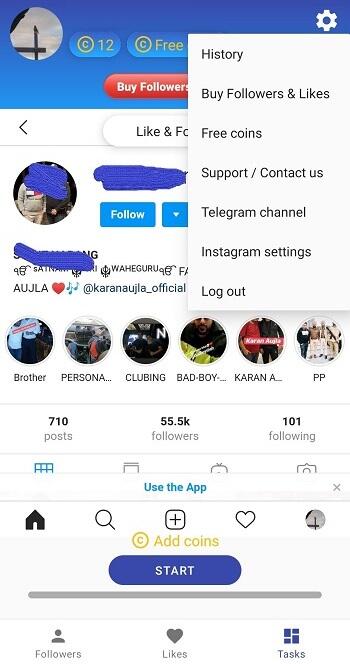 If you're not familiar with social media, it's tough to get a lot of followers and engagements today. Unless you're famous or have unique content, you'll have difficulty amassing a vast number of followers.
But with Top Follow, you can get thousands of them for your Instagram instantly! Here, you can exchange energies by doing tasks that you can exchange for likes and followers on your account. This means that you can quickly grow your account today!
Grow Your Instagram
Thanks to social media platforms, we're able to enjoy instant communications and other features today. We can freely post photos, videos, and status for everyone to enjoy right now worldwide. You can enjoy so many amazing things on social media platforms such as Twitter, Facebook, Instagram, and many more.
But if you want to grow your account, then you'll need to work hard for it unless you're already famous in real life. Top Follow lets you get many free followers for free today! This is the solution that you've been looking for.
There's no limit to how many followers and likes you can get for your Instagram and Twitter accounts today with this app. You need to do various tasks daily to earn coins that you can use to gain followers and likes.
Here, you're able to do various tasks like following an Instagram profile to get certain coins. You can also join in the lucky draw, where you can win lots of coins at once if you're lucky.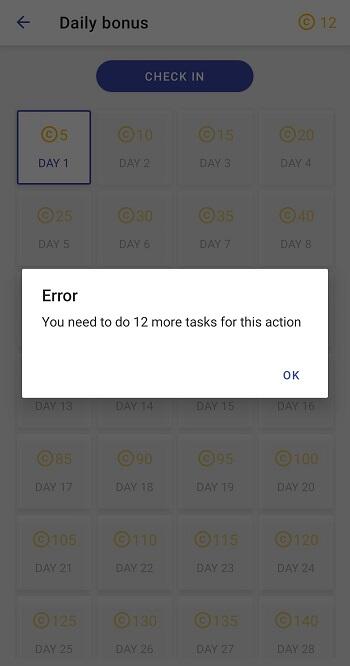 There are also plenty of lucky boxes to open where you can get various coins every day.
Top Follow Highlights
If you want to enjoy the benefits of becoming popular online, download Top Follow today!
Become an instant celebrity – There are so many things you can enjoy online thanks to the internet. Social media apps are free to use right now, and they provide platforms for people to connect.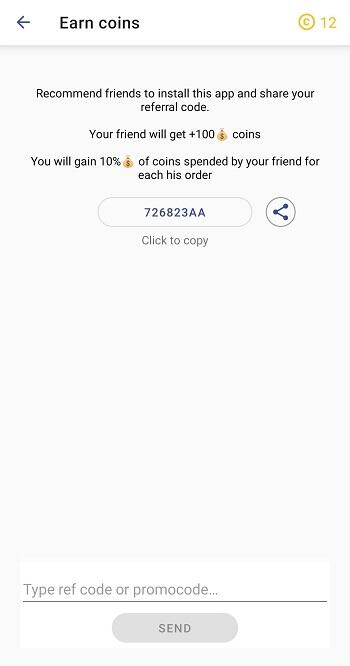 There are a lot of social media platforms that are popularly used worldwide, like Instagram, Facebook, Twitter, Pinterest, YouTube, and many more. If you love to enjoy these apps, you can download Top Follow to grow your account quickly today!
If you've tried growing your account before, then you know how hard it is to do it the standard way. It usually takes a lot of effort, luck, and consistency to get a lot of followers on these platforms.
But with these apps, you can grow your account consistently every day just by completing some tasks. You can get a lot of coins from following people, participating in lucky draws, and opening lucky boxes. You can also share the app with friends to earn coins. There are so many amazing things you can do here today.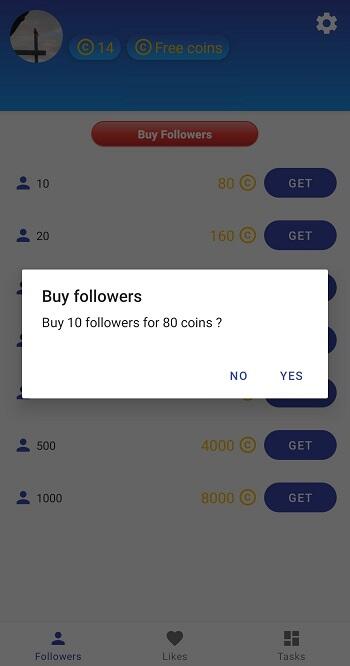 Gain many followers and likes – With Top Follow, you're able to gain many followers and likes in an instant. The way this works is that you can download the app for free. Then, it would help if you gained coins inside the app, which you can exchange for likes and followers.
For instance, you can pay 8,000 coins to get 50 followers and 50 likes. Then, the costs will rise as you get more followers and likes on your account. With this, all people can freely grow their accounts daily!
Complete tasks to get coins – The way these apps work is genius as it utilizes a system give and take. Here, you'll need to earn coins so that you can get followers and likes for free. It isn't given for free, but you don't need to pay money to get coins! You can get them by completing various tasks inside the app, such as following somebody.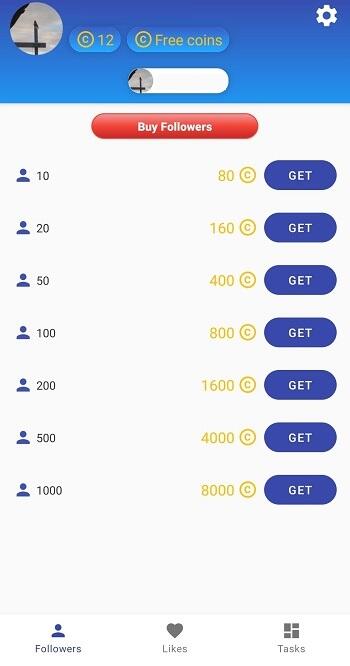 You can also get coins by joining in lucky draws, opening lucky boxes, and sharing the app with others. You can gain coins daily for free, which you can then use to grow your social media account!
Grow your social media – With Top Follow, you're able to enjoy so many likes and followers available for various social media platforms, not just Instagram.
Download Top Follow APK
With Top Follow, you're able to grow your Instagram account quickly for free right now. Use it now and share it with others.