Taxi Sim 2020 APK 1.3.4
Download Taxi SIM 2020 APK – latest version – for Android to build your very own taxi empire and experience the epic rush of outdoing the competition.
Life as a taxi driver – how would that be? Now you can find out with this realistic taxi simulator. Grow your taxi company and buy new cars until you have an effective fleet that will take control of the competition.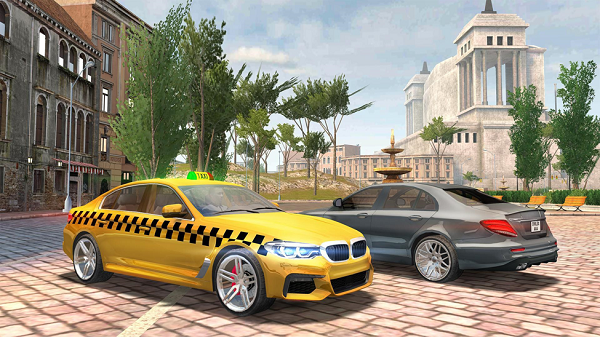 In Taxi SIM 2020, you get to drive passengers around big cities while building up your business at the same time. In true taxi driver style, you don't have to worry too much about running red lights or driving like a maniac – it's all good, no one will stop your taxi.
Hire a fleet of cool cars and then SUVs and even luxury sports cars to ferry VIP clients around in. Bring in the big money and expand your operations all over the city and beyond.
How to play Taxi SIM 2020
As with any game, you'll want some top tips if you're going to succeed in Taxi SIM 2020. There are some top tips that you can follow to have better fortune and successfully build up a stronger business over time.
Pick up as many customers as you can. This sounds obvious, but make sure that you're always picking up as many customers as you can in your taxis. This will help you to become more successful in the early stages of the game and then build your taxi empire up with ease.
Listen to customer requests. If you want big tips and repeat business, then it's important to listen to your customer demands. If they're in a rush, then drive faster. If they're scared of your reckless driving, then tone it down a notch and follow the speed limit to calm them down. It's important to put the customer first in order to guarantee their satisfaction.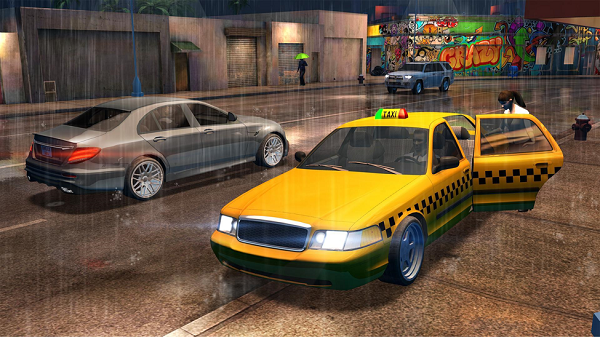 Upgrade your cars. As you progress through the game, you'll have the option to upgrade your fleet of taxis. Make sure that you're doing this in order to get the best possible value from your taxi fleet. You'll want to start aiming at more VIP customers, rather than just the average punter on the street.
Follow the rules where possible. Most people won't appreciate it if you driver like a crazy person, so it's better to follow the rules instead of jumping red lights and trashing the speed limit. Make sure that you're not acting out too much and you'll have much more success throughout the game.
Practice in Free Ride Mode. In Free Ride mode, you don't have to worry about rules and laws. Trash everything and push the game to its limits for fun, if you want. Alternatively, you could just practice safe driving in this mode before you commit to the bigger game itself. This is a good strategy to ensure that you're starting out with experience and good skills in getting around the city. This will give your customers more satisfaction and make for an easier start to the game overall.
Complete daily challenges. If you want to get more cash and bonus points, then it's important to complete the daily challenges. These can range from everything to timed fares, or taking a VIP to an important meeting. Some of these challenges pay thousands of coins, so they're definitely worth completing in order to gain the funds to expand your business operations.
Customize your cars. Put those coins to good use and customize your car to make it look cool – why not?! You might as well reward yourself for your hard work in the game and customizing your car is one of the best ways to do this. If you're planning on getting better cars earlier on, then it might be better to hold off on the expensive customization options, but at least go for a new paint job to spice things up a bit.
Wash your car frequently. People don't want to get into a dirty car – especially not VIPs. Make sure that you're frequently taking your cabs to the car wash to keep them in tip-top shape. You'll benefit a lot from doing this later on in the game as you'll find passengers are much more willing to spend those big bucks on you.
Turn your headlights on! Make sure that you're not forgetting to turn on your headlights at night – it's an easy thing to forget in the game and it can cost you dearly. The police will pull you over and you'll get a large fine, so make sure that you're not forgetting this simple but essential step.
Taxi SIM 2020 APK
If you want to make the game easier and get a mega-fleet of luxury taxis sooner rather than later, then download the unlimited money, no ads for the game. It's free and simple.