Stickman Dismounting APK 3.1
How much torture and damage can you cause this poor stick figure? Download Stickman Dismounting APK free for Android to find out.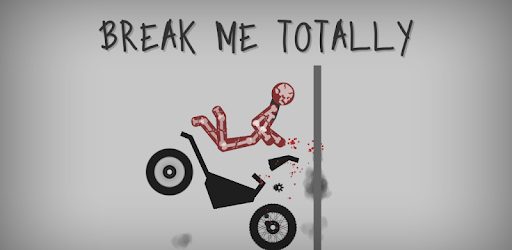 Looking for a great way to pass the time? Do you have any repressed anger or stress? Well, this is definitely the game to let away with all of your built up feelings. Stickman Dismounting for Android is a ragdoll game where you spend your time destroying every bone of this poor guy. It may seem heinous at first. But, remember it's just a game.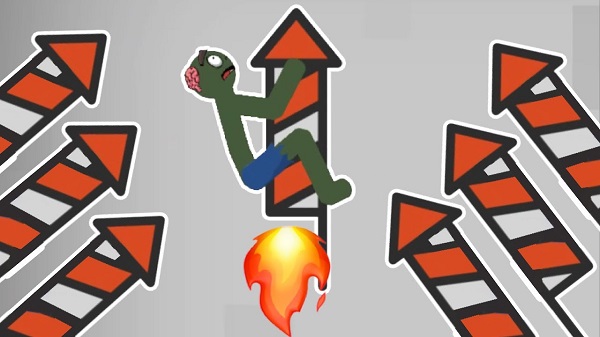 You won't be able to control your stickman. So, the main goal will be to properly set up traps obstacles and other props for them to hit.
Use Any Tools to Break the Stickman
You'll have a variety of tools at your disposal to completely break apart the poor stickman, one bone at a time.
You'll have access to the following options when deciding how to go about your gameplay:
Poses: This allows you to select the starting pose of your character. You can use this option to get some serious damage done if you organize it correctly with props.
Characters: Choose different characters to demolish. It's always more fun when you have more options.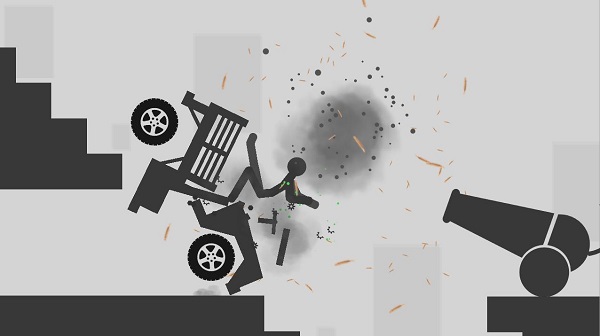 Vehicles: You can start by riding a selection of vehicles. These can vary from cars, bikes, and others. Ride through the platforms and set pieces, until your inevitable destruction.
Props: The best part of the game. Props will be used as the obstacles you WANT to hit. Saw blades, arrows, explosives, you name it. Use whatever if freely available for your cynical game.
Ranking System & Coins
As you play through each level, you will be scored on your performance. As such, depending on the score, you will also receive coins as a reward. You know what this means? You'll need to be a little strategic and m
Coins Earned: Based on your overall performance, you will be rewarded a certain amount of coins. Use this coins to devise more deadly and insane traps and obstacles for your stickman to push through.
Damage Score: This will display the total damage done to your stickman. You will need to create the most sophisticated and devious obstacles to deal the most damage. It's not as easy as it sounds, but it's always satisfying to watch and play.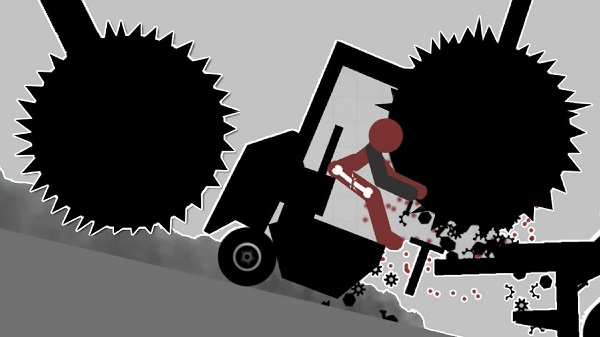 Air Time Score: Recorded in seconds – This scores you on how long you've remained in the air. Explode, catapult, and launch your stickman to get some serious air! If you can maintain your air time, then you're one step closer to mastering the game.
Flip Score: How many times has your stickman flipped over? As he's rag-dolled across each level, make sure to keep a decent amount of flips from damage and explosions. Keep this poor fellow flying all over the place.
Bone Breaking Score: By far, this is the most satisfying feature in the game. Each time a major bone is broken, the game will slow down to frame the damage done. This is a small, but appreciated touch added to give more depth to your experience. Break as many bones as you can and you'll surely score high.
Graphics & Sounds
As a stickman game, you would expect the graphics to be something similar to old flash games.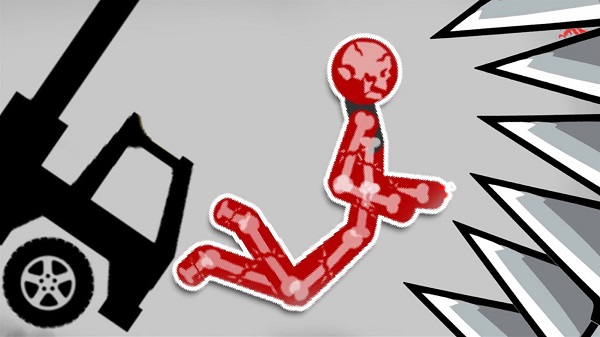 The music is pretty barren and basically nonexistent within the game, which is actually unfortunate. We would've loved to hear some whacky music playing in the background while we destroy our stickman. Regardless, you can still enjoy Stickman Dismount for Android with limited problems.
Stickman Dismounting APK Free Download
In addition to the normal game, you can take the modified version for extra features or short cuts. Cheat with these additional bonuses:
So if you're looking for a great way to take a shortcut and great cheats this is the option. Get the Stickman Dismounting APK download free for Android.