Spider Rope Hero APK 1.5.16
Download Spider Rope Hero Gangster New York City - Latest Version free for Android. The greatest Spider-Man bootleg game you'll ever play on your mobile device.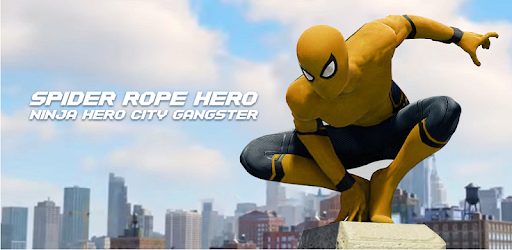 If you love Spider-Man and similar game styles, then this si definitely the fit for you. After the rave of Spider Man PS4, everyone is hopping onto the obvious bandwagon. And here, we have the greatest bootleg version of the game you'll ever find on the internet.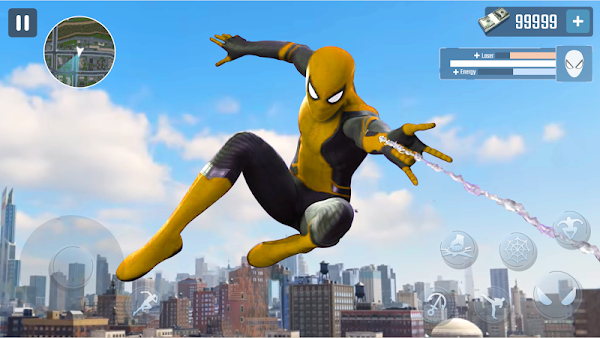 Download Spider Rope Her Gangster New York City for Android now and you'll experience a game like no other. This is something you'll enjoy for hours on end with no distractions. Stay focused and work your hardest to protect the city from the likes of gangsters, criminals and much more.
Added Features of the Game
You're not a regular vigilante in this game. You'll have access to weapons and features Spider-Man has never experienced before. With these additions, you'd rather play this game over the traditional web swinger.
Here is what is included in the game:
There are tons of guns for you to buy and collect in the game.
Explore the fully 3D city of New York and investigate any crime and suspicious activity around.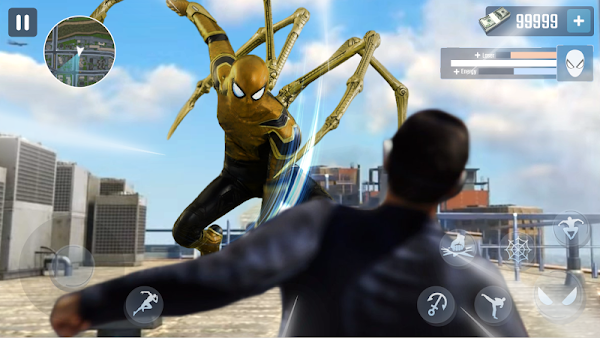 Stunning graphics and visuals are on par with the Spider-Man PS$ game. You'd rather play this game over the traditional version.
Fun and exciting web slinging, city swinging action guarantees hours of nonstop action and fun.
Additional features that have compatibility with Gangstar Vegas.
A huge open world city sandbox for you to freely explore and adventure without any restrictions to your actions.
Additionally, there are also a few more sweet kinks to sink your teeth into:
Regular missions for you to choose and take on. You'll always have something to do between missions and just swinging around and absorbing all of the freedom.
Very intuitive user-interface. With the joystick available on-screen, you'll have full control of your Spider Rope Hero at all times. The freedom and dexterity that comes with these controls will have you smoothly transitioning from one action to another.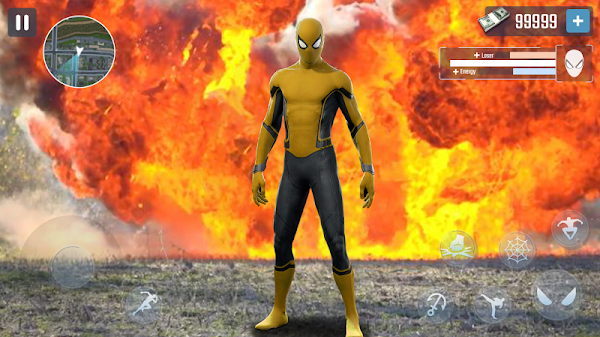 As such, each attack is appropriately represented by a button command on the screen as well. As we said, the interface is something to boast about. And if you add a few compatible apps, you can even control with your own PS4 or PC controller.
The game is also 100% free to download and play. Nothing is stopping you from enjoying all of the action and adrenaline boosting gameplay.
Survival is key. How long can you keep this city crime-free? There's a limit to how long you can last with limited health and resources. As such, you'll spend time mastering different skills and techniques to boost your overall performance.
So, with all of these benefits and accessories to the game, there's no reason why you shouldn't have already installed it onto your Android device.
Download Spider Rope Hero APK
You'll definitely want to get the modified version of the game if you want to get the definitive experience. This is something you'd be crazy to skip. Anyone would regret not downloading the APK to their Android device.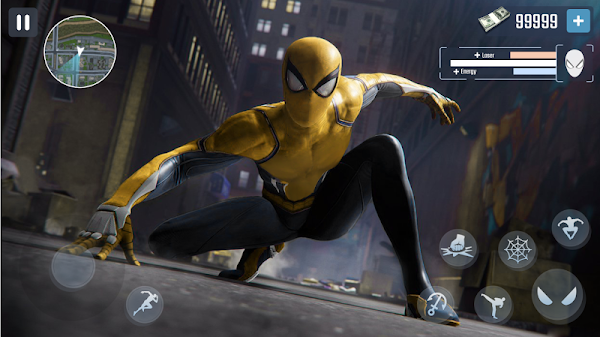 When downloading the APK you'll get:
Unlock hero
No ads
Unlimited money
Remember, you can always refer to our installation guide if you feel lost at any time. We walk you through the entire process of installing APK files to your device, step by step. In the end, regardless of which version you choose, you'll have a blast swinging through the streets of New York.
Download the game now and enjoy every moment!