Snapchat APK 12.62.1.53
Download Snapchat APK – Latest version – Free for Android and share images and connect with real people all over the world! See the world in a new and fun way!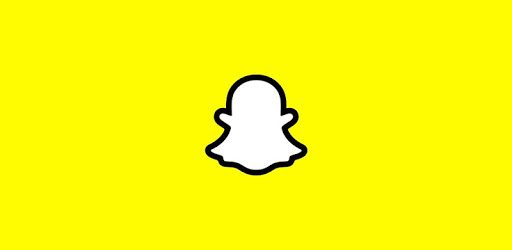 | | |
| --- | --- |
| Name | Snapchat |
| Updated | |
| Compatible with | Android 4.4+ |
| Last version | 12.62.1.53 |
| Size | 139.23 Mb |
| Category | Social |
| Developer | Snap Inc |
| Price | Free |
| Google Play Link | com.snapchat.android |
ocial media has changed the way we lived forever. We now upload every photo and video we take and share it to our friends and family. Then, we engage and talk to our friends anywhere they are in the world using these social media platforms. We share meaningful conversations, create pages, use filters and do all sorts of unprecedented things. Without social media, many people can't imagine how life would be.
One of the top social media apps today is Snapchat. This app is developed by Snap Inc. and it has 1 billion downloads in Google Play Store alone! This is an app that lets you snap a moment that you can share with your friends and family effortlessly. This app lets you open right into your camera so you can snap in a few seconds and add filters. There are tons of fun filters, lenses, Bitmojis and all kinds of effects in Snapchat! Aside from that, read on to learn more.
What is Snapchat?
Back when social media apps didn't exist, life was much simpler. We didn't share photos and videos to people unless we did it in person. And we didn't take selfies as much not to mention any filters. Aside from that, we didn't even have much of a choice but to send letters and call our loved ones on the telephone. All these were simple things. But now, humanity has advanced so much that we can no longer imagine going back to our primitive ways.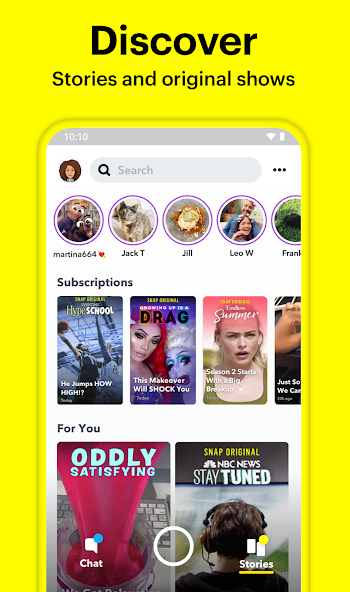 Social media is a product of humanity's longing for convenience, connectivity and fun. Among the popular social media apps today is Snapchat. This app lets you snap and share moments in a few seconds! That's all it takes to immortalize your moments into lifetime. Aside from that, you can chat, follow, and create profiles that you can share to everyone. You can do most of the things that you've been doing in other social media apps in Snapchat. But the main difference is, this one focuses more on snaps.
As a camera, Snapchat features a lot of cool Bitmojis, stickers, filters and cool effects! Snapchat has always innovated how we use our cameras so we can snap cool and more share-worthy photos! Not only that but you can also snap maps so you can share your location with your friends! Discover what the day is for your friends and family so you can share yours as well! Whatever's happening in your life, share it with Snapchat!
Lastly, a lot of famous people are on Snapchat. You can take a sneak peek into their lives by following them just like you would on any other social media apps! Keep up to date with the latest news, shows, and community stories on your phone thanks to Snapchat. Read on to learn more!
Features of Snapchat
Snapchat is a social media sharing app that allows you to take pictures and share them in seconds. It's a powerful app that allows you to do a lot of things at once! Here are its features:
Snap – Snapchat features a lot of things that a lot of people would love. But its main feature is in allowing people to snap photos to share them instantly! To do this, Snapchat opens right into your camera. You can take a photo or a video. And you can add lens or a filter to your photo so you can add tons of fun! There are tons of filters that Snapchat constantly updates so you can have more fun snaps. You can also play mini games using your face in filters in Snapchat. You can play trivia ones and more! Everything you need to take a beautiful photo and edit it; you can do so in Snapchat!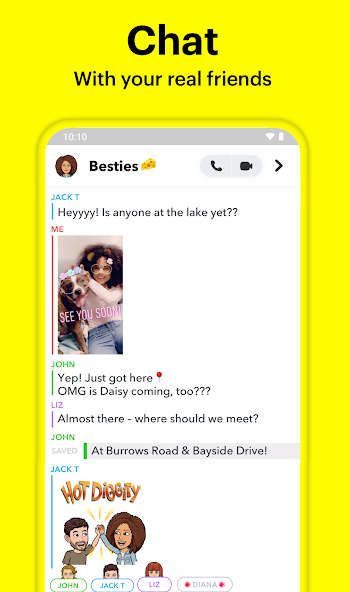 Chat – Aside from snapping and sharing photos, you can also chat with your friends and family in Snapchat! This feature will be useful for many people as they can ask questions and connect with their loved ones without using third-party apps. Plus, you can share your day with Group Stories. You can also do video chat with up to 16 friends at once! Use filters and lenses to make your video chat even more fun and entertaining. Express yourself with Friendmojis which are emojis that were made just for you and your friend! You can do tons of things with Snapchat!
Discover – Snapchat also allows you to follow friends and watch their Stories! You will see their day so you can keep up to date with top publishers and creators. You can also watch news, shows, and community stories right in your phone! This allows you to watch different types of content in your phone.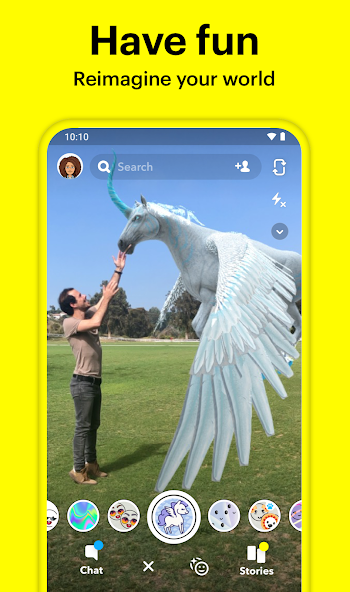 Snap map – In Snapchat, you can also see where your friends are hanging out in real time. This is when they've shared their location with you. Then, you can also share your location in real time so they know where you are. Or you can choose to go off the grid thanks to Ghost Mode! You can also watch live Stories from the community or from anywhere in the world! Nothing can escape you so you will be updated with everyone in Snapchat!
Memories – Snapchat allows you to upload tons of photos and videos right into their platform with free cloud storage. This will allow you to look back on your memories anytime you like. You can also edit and send old snaps to yourself and other people.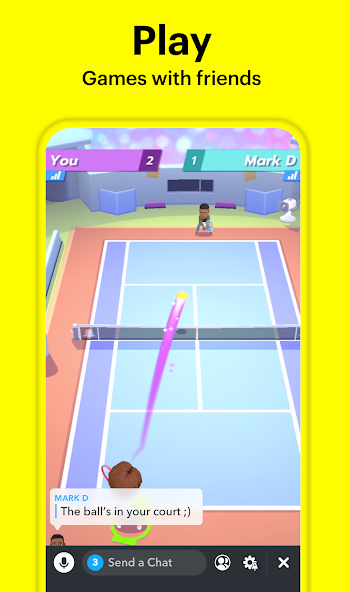 Friendship profile – Snapchat also allows you to cherish your friend ship and every friendship has its own special profile. This will allow you to see the moments you've saved together so it will be extra special. You can discover new things thanks to Charms and you will see how long you've been friends and so on. This allows you to have a deeper bond with your friends than any other social media app out there!
Offline use – Snapchat allows you to use the camera complete with the filters even without internet connection. You just can't upload these into your profile but you can save them to Snapchat or to your camera roll!
Download Snapchat APK – Latest version