Shadow of Death APK 1.101.17.0
Shadow of Death APK is a popular action offline game. Fight against shadow demons and save the world from destruction. Collect swords and clear levels!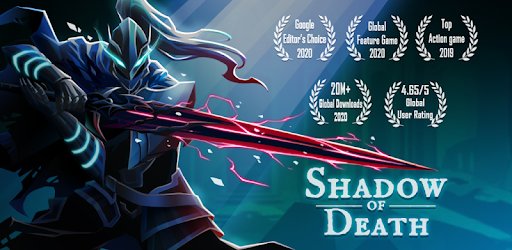 Download Shadow of Death APK – Offline RPG
Action RPG games are a genre that many love. Shadow of Death was inspired by many action RPG games but it features a unique style of shadows. To fight the darkness, you can use skills and weapons to face the danger.
There are quite a lot of challenges to face as you encounter all sizes and types of monsters. You can perform powerful combos that erases the existence of these vile beings.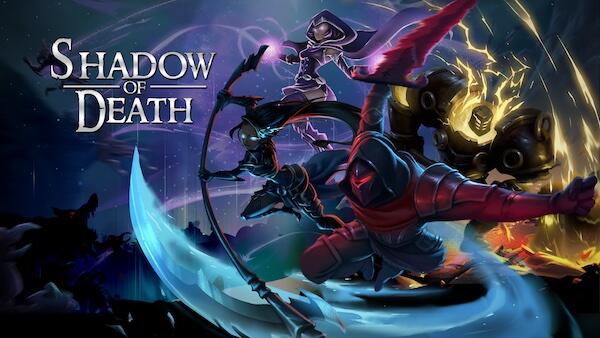 You can discover a lot of maps that you can fight in as you conquer monsters with your fighting skills. The game features a 2D fighting style where you can move from left to right and them unleash your skills.
The game has been enjoyed by more than 10 million people that downloaded them. In the Play Store, the game has received 4.8 stars with a lot of positive reviews. An action game packed with incredible fights, read on all about this.
Background of Shadow of Death
Action fighting games are always an exciting game to play. One of the most popular ones that inspired a whole genre is Shadow of Death. The game has spawned a sequel, but this post is for the original.
This game is an offline RPG which showcases shadows as the main characters. As the main character, you'll fight through dungeons, forests and many maps as you face waves of monsters.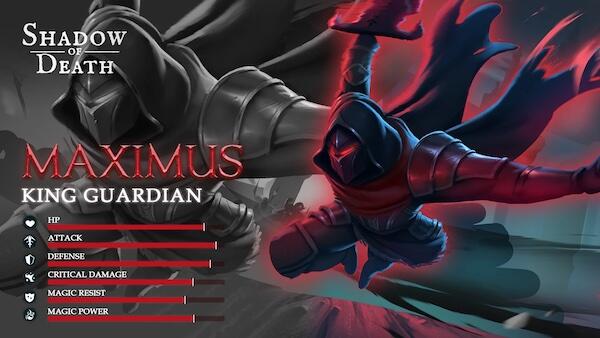 The player can slash and through many monsters using different types of skills. There are also additional skills which can be unlocked by going through certain levels.
An exciting fighting game, this one can be played offline and enjoyed for hundreds of hours. The gameplay is addictive since players can move around freely and slash at the enemies.
In different levels, there are many monsters as well as bosses that you'll fight. The user will also have a limited amount of health and skills that will be used.
Reasons You'll Love Shadow of Death
If you got this far, you still may be unconvinced about the game. Let us enlighten you with many reasons to play Shadow of Death.
Fighting games are one of the most popular genres right now and it's not a surprise to see Shadow of Death doing well. It's an exciting and addictive offline RPG.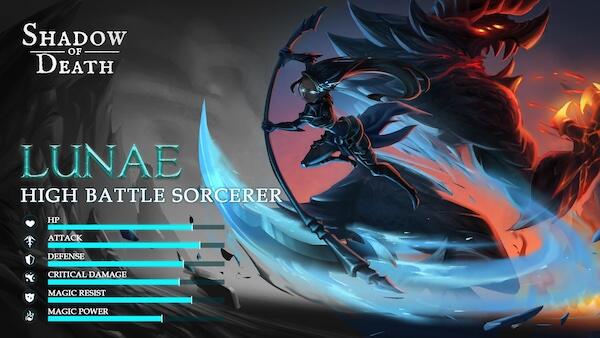 The game can only be played offline where you'll your way through every level. As such, the complexity of it becomes more apparent as you become stronger.
As an RPG game, there's also a skill tree which players can cultivate. The game lets you enjoy unlocking different skills: active, combo and passive. Each skill type offers different skills to unlock and many effects.
There's also an enhancement that you can apply to your power, arcane and tactic levels. In the game, the more skills you unlock and level up, the more powerful you become.
But there are also weapons to buy which also have different skills and levels. The game features many types of swords from small ones to big ones.
The game has two game modes which are the Challenger and Adventure. In the Adventure mode, this is where you'll face many stages and levels. In each stage, there are a lot of levels to complete as each one features many monsters.
At the end of the stage, there's a boss waiting for you. In the Challenger mode, you can challenge any character from the game to gain experience and skills.
There are also four difficulties to choose from:
Obviously, the higher the difficulty, the harder it is to complete. There are more monsters, skills and their HP are higher. But with great risks comes great rewards as you'll be given double or triple the XP and rewards.
Shadow of Death has an intuitive touch control screens with many buttons for skills. There's also a virtual numpad you can use to move from left to right and jump in any direction. You can combine these with your skills on the right side for different attacks.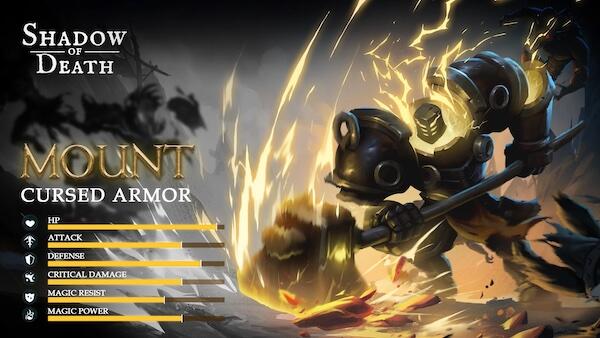 The game focuses on shadows which makes it unique. As such, the fluid motions and incredible effects all makes it a top-tier game. But don't forget the background sound that will make every level an epic adventure.
There's also an in-game currency here in the form of shadows. The monsters you kill will turn into shadow points which you can use to purchase weapons, armors and upgrade skills.
There are also other types of currencies that you can use for different skills and items.
Download Shadow of Death APK – latest version
Want an epic adventure as the main character in an RPG? Enjoy Shadow of Death now with all the gold for free.