Parallel Space APK 4.0.9403
Download Parallel Space APK 64 Bit Latest Version free for Android. Open, clone, and run multiple versions of your own app and social accounts at once.
Do you have multiple social media accounts that need to be managed at the same time? What about two or more mobile game accounts that you want to utilize on a single device? If so, it looks like you are in need of a multitasking application. One that can open all of these different accounts at the same time. Something like Parallel Space.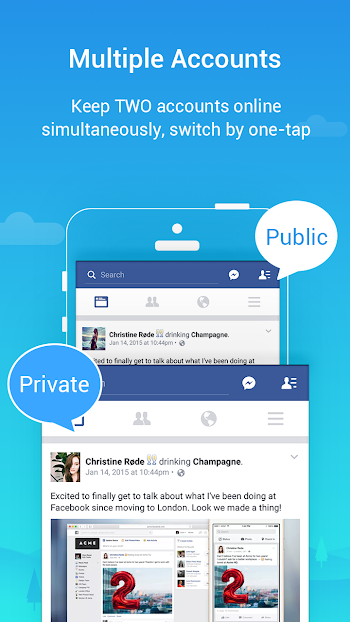 That's right, this tool allows you to open up multiple browsers at once and use all of your different accounts at the same time. Quite the useful app, if we do say so ourselves.
Features of Parallel Space
Now, what exactly about this app makes it so good for multitasking? In addition, why should anyone need this type of application for their Android? Well, there are tons of different benefits and features to use this app. Parallel Space offers many additions and features that make it not only a good multitasking app, but a great stand-alone experience.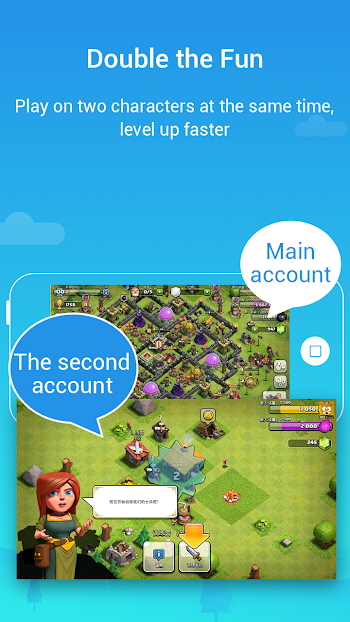 We've listed all of the benefits offered when you choose to download and add the multitasking and browser management app to your mobile library. Check them out and see for yourself why it's such a recommended tool for Android users.
In an instant, log into multiple different social media apps or game and add various accounts all at the same time.
Play the same game on to different accounts at the same time for more action and fun!
Use both personal and business social media accounts at the same time. Instantly switch between work and socializing in no time flat.

Nearly all applications and games are supported by Parallel Space. Easily run multiple versions of the same app without any difficulty or issues arising.
Incognito mode allows for you to make any app invisible and protect your privacy.
Add a lock onto your apps to keep and extra layer of security measures.
Completely hide your apps from wandering eyes. Anything you don't want to be visible, can be completely hidden from your phone.

Custom themes are also available in the theme store. Add flare and style to your multiple browsers with these amazing and unique list of themes available for purchase.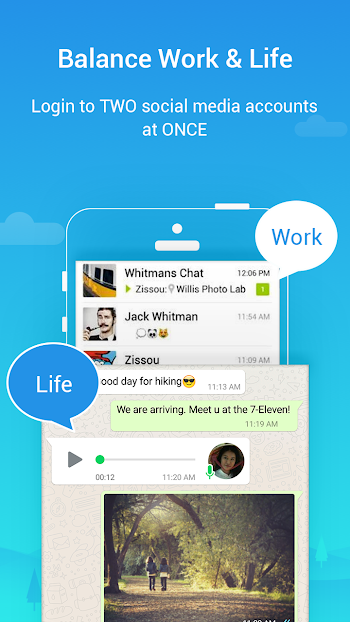 Easy to understand user interface:
Run multiple apps and switch between them in just one quick tap.
Parallel Space APK 64 Bit Free Download
Go one more step beyond the given features when you get the Parallel Space new version download for Android. With just a few minor tweaks, the app has been made much more accessible to users. With that, there would be no reason not to choose this version over the original you would find on the Play Store.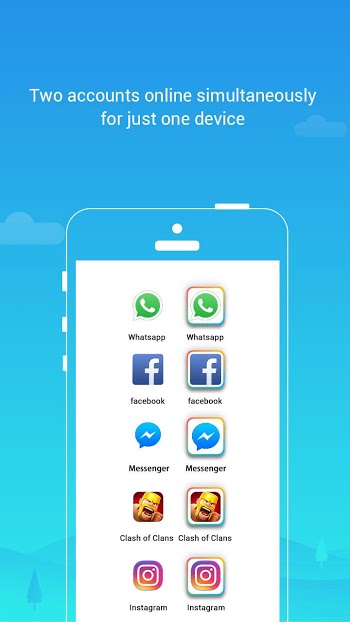 What we mean, you can enjoy different benefits from this adaption of the app:
No ads? Say no more! Why would you want any pesky advertisements to get in the way of your experience? Aside from that, you get a fast and seamless installation of the Parallel Space pro . These benefits surely outweigh any reason to download the original version.
Conclusion
So, get the best in privacy and multitasking apps on your Android mobile device. Add multiple browsers and multi-manage all of your different accounts at the same time. Download Parallel Space for Android to make all of this possible.