Pako Forever APK 1.2.3
Enjoy car games? Why not try an endless runner called PAKO Forever. Here, you must evade the cops for as long as you can. Unlock power-ups, cars and fun!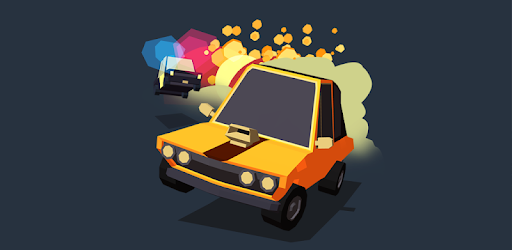 There are so many car games available you can enjoy right now. Each one of them is unique and offers a different gameplay than the other. But sometime, you can't help but feel that all of them are the same games so you search for others. In your search for other great car games, you come across PAKO Forever. If you've found this game, then this is destiny as this is an underrated endless racing game! In this game, the goal is to escape the cops in endless levels.
Enjoy plenty of power-ups that can give you plenty of powers such as the ability to shrink other cars, airstrike, giant and many more. In this game, you'll encounter many wacky bonus items that give you different powers to help you escape. The longer you can escape, the more rewards you can claim today. Then, you can unlock newer and faster cars to face more levels and unlock new areas as well. There are many achievements you can get here!
Endless Escape Game
Do you love car racing games so much that you play them daily? You're not alone as a lot of kids and adults alike love car games no matter the time. Today, there are literally thousands of these games to choose from such as the Need for Speed series, Real Racing and many more. But sometimes, you don't want the usual racing game that involves high-octane races and adrenaline-pumping epic scenes. Sometimes, you just want to chill and enjoy some action.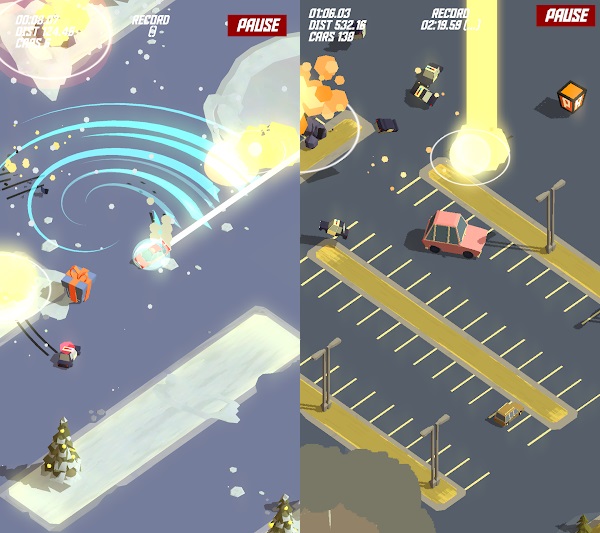 During these times, the perfect game to play is PAKO Forever. This game doesn't give you the most realistic graphics but it does give a unique mechanic and gameplay. In here, the goal is to survive and escape the cops for as long as you can by evading them. You can go anywhere you want but the cops will be swarming you everywhere you go here. But you can get some helpful power ups here that will let you have powers for a brief moment.
Unlock many achievements and set records today so you can unlock more areas, levels and faster cars.
PAKO Forever Features
In this game from Tree Men Games, you can experience grand police chase all the time. Enjoy evading the police using your car.
Endless Racer – There are practically hundreds and even thousands of car games in existence right now. Most of them are unique and quite enjoyable to play especially if you're bored. But most of them are just regurgitated garbage that's a complete copy of the popular ones. So, if you're here today, then you must be in luck because PAKO Forever is a gem! This is a game where you need to evade the police for as long as you can using your car.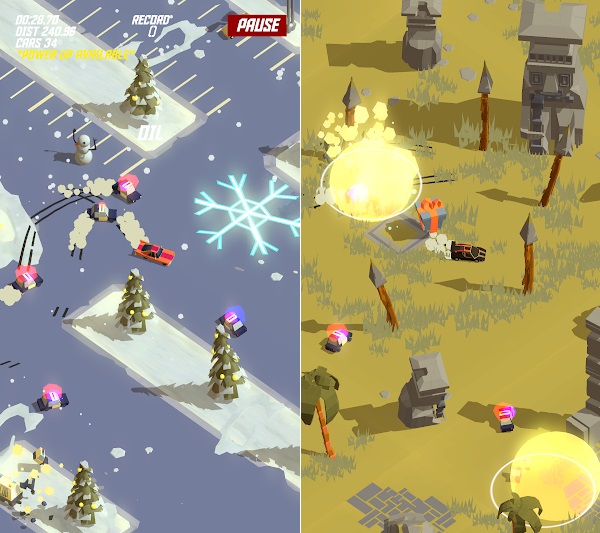 If you've played any GTA game, then you must know that police car chases are one of the most fun aspects of the game. If you enjoy that, then you will certainly enjoy the adrenaline rush you can get from playing this game. Here, you can unlock many areas and use many power ups as well. The power ups are mainly funny powers that you can use briefly to escape. Then, you can use your rewards to unlock faster cars today.
Plenty of levels – In the real world, police chases are dangerous to both the citizens and the parties involved. This is why police don't usually get in front of the driver because it can endanger many civilians. But in PAKO Forever, you can enjoy an endless police car chase right now! Here, you will play for as long as you can to avoid obstacles and the police cars as well. Enjoy showing off your driving and evading skills today to earn massive prizes.
Unlock many areas – PAKO Forever lets you generate a new map everytime you play the game. Here, you can play in the parking lot, the forest, the grassy plains and many more. Enjoy different types of terrains and weather conditions as well when you play for a long time here. You can also find secret places that allow you to avoid the police for a short while.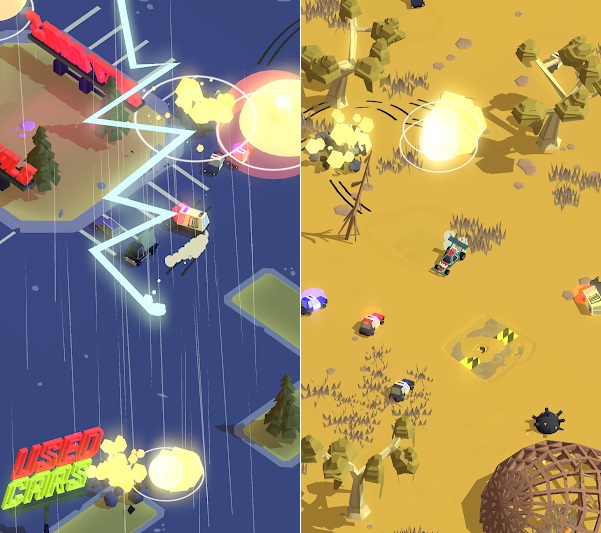 Use Power ups – This game is so fun thanks to the numerous power-ups you can get while driving. Here, you can get the ability to shrink police cars, to call in an airstrike, to make the cars a giant and many more. There are so many power-ups today that you can use to your advantage.
Unlock fast cars – You can also unlock many types of cars today such as the school bus, racing cars, small cars and many more.
Download PAKO Forever APK – latest version
Bored of the usual racing games? Try PAKO Forever and enjoy a game that lets you escape the cops for as long as possible.