Ohana Island APK 2.0.2
Do you yearn for the island living life? Download Ohana Island now and enjoy a unique puzzle game with a combination of renovation, exploration and more!
If you want to enjoy island living, you can move beside a beach and build a house. For many of us, we dream of the simple life where we can start a flower shop someday and marry the guy that we love and start a life on the beach.
If you love this idea so much, why not make it a reality today in Ohana Island? This game from Mybo Entertainment Corporation allows you to live your life on the island! Here, you'll manage a flower shop and explore many things.
Everybody would love to go back home their family house once in a while. In this game, you'll go back home to your family's beach house where there was once a proud flower shop.
Now, it's in tatters and it's up to you to fix it and restore back its beauty today. Here, you an enjoy cleaning and renovating the flower shop and the house so you can have more customers. You can even enjoy a fun puzzle game!
Establish your Flower Shop
There are so many relaxing games that you can play today where you can establish businesses and take it easy. There are so many fun games today that you can play where you can also play puzzle games, explore to have some fun.
There are many fun games that are addictive and enjoyable in the sense that you don't need to focus so much to play. Ohana Island is one of those games and it's a fun one that you can download today!
Here, you'll go back to your family's house by the beach where you'll re-establish the once famous flower shop. Here, you can clean and renovate your flower shop slowly so you can get back to business. You'll then be able to change many things starting from the front porch.
You'll need to change the sign, fix the fountain, set up your shop's name, fix the floor and many more. You'll be able to enjoy your time restoring everything back to the way it was!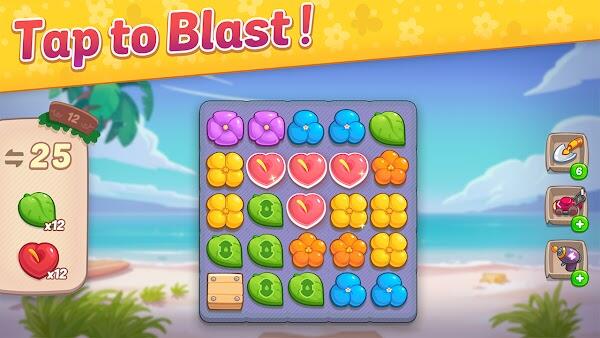 You can even play a game of puzzle here where you'll need to match the same things to get some rewards!
Ohana Island Features
Do you love playing games with flowers? In Ohana Island, you'll be able to establish your own shop today. Enjoy earning money and playing puzzles!
A Unique Casual Game – Do you dream of a life where you can take it easy and relax on the beach? There are so many fun things you can do in different games right now as there are so many casual games. You can easily have fun with plenty of games today without the need to do so many things at once.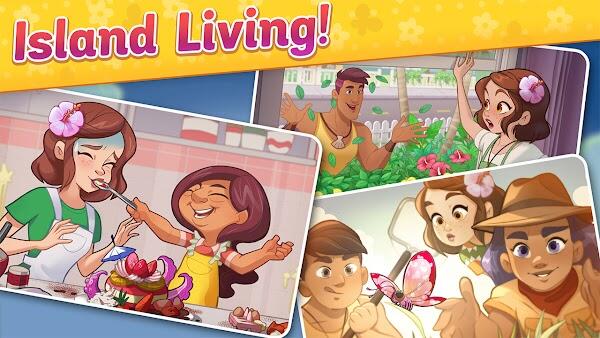 In Ohana Island, you can enjoy playing at your own pace where you can re-establish your flower shop! Here, you can enjoy doing a lot of things so you can renovate it!
To start, you'll need to clean up everything at the front yard which includes the sign, the awning, the porch and many more. Then, you'll need to buy new things so you can name your new shop and become a proud owner of it.
There are all sorts of wonderful people you'll meet here such as Kiko Kilani, Lucas Sweet, Lily Maka and more. Enjoy catering to various flower orders and solving puzzles now!
Renovate your Flower Shop – If you want to enjoy a flower shop, you'll first need to renovate it in Ohana Island. Here, you'll be back after some years in the city where you've spent some time. Now, you've been called by your family as you'll need to manage the flower shop once again.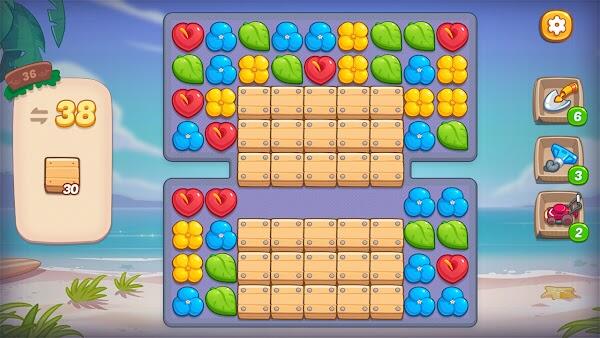 But the flower shop isn't what it used to be as it's been neglected. You'll then need to renovate it as soon as you can so you can start server customers again. Here, you'll be able to buy different types of things that you'll need for your shop!
Take on many customers – The customers are the lifeblood of any business. As soon as you completely renovate your flower shop, tons of customers will slowly come back here!
You'll then need to take on different flower orders so you can serve your customers' needs. You can then enjoy earning money that you can use to invest back to your shop.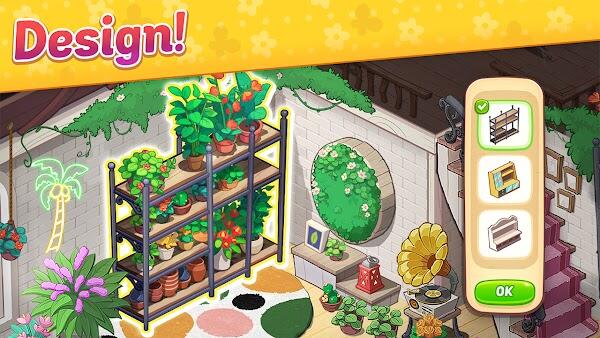 Play the unique puzzle game – In order to get some rewards, you can play some matching puzzle games as well.
Here, you just need to match similar flowers so you can complete the quest. There are more than 600 puzzle levels that you can enjoy here and there are tons of rewards waiting!
Download Ohana Island APK
If you want to enjoy island living, download Ohana Island now! Establish your flower shop and enjoy puzzles.