NotifyBuddy APK 1.99
Don't you hate it when your OnePlus phone's notification light doesn't function? Then, you need to use this NotifyBuddy now! Best of all, it works for every phone!
OnePlus phones are one of the most advanced Android phones around. They're called the flagship killer and it's easy to see why. They have Snapdragon processors, AMOLED screens, huge screens, Gorilla Glass screens and most of all, they are affordable. But what if your OnePlus 6T's notification light suddenly stops working? Then you'd need NotifyBuddy.
This app was created out of necessity by a guy that had his notification light on his OnePlus 6T malfunction. Even though notification lights aren't a primary feature of OnePlus phones, they are helpful for most. And if you're one of the people who've become accustomed to using one, then you'd be pissed if it suddenly stopped working. In this post, we're going to talk about this helpful app and how it can solve your problems in an instant!
Works Like a Charm
We live in a world today where we almost can't live a day without smartphones. They've suddenly replaced a lot of things at once and the majority of people are grateful for it. One of the most popular smartphone brands globally is OnePlus. They are affordable yet so functional which is why they get a lot of sales. But one problem a lot of people are getting is their notification light malfunctioning in their OnePlus 6Ts.
This is not exactly a huge problem but it becomes annoying to people who've become used to using it. One day, a guy was so pissed at the fact that his phone's notification light doesn't work anymore that he decided to create a solution to that. He came up with NotifyBuddy which has solved millions of people's problems now.
How does it work?
So, we know that notification lights are a hardware feature on most phones. So if they don't work anymore, the only solution is to go to the phone center. But how did the creator of NotifyBuddy made this work?
First of all, he created a software – specifically an app. This solves the problem since it:
Doesn't need to be physically installed on your phone
It works just as well as a real notification light
It gives you a lot of other options as well unlike the default notification light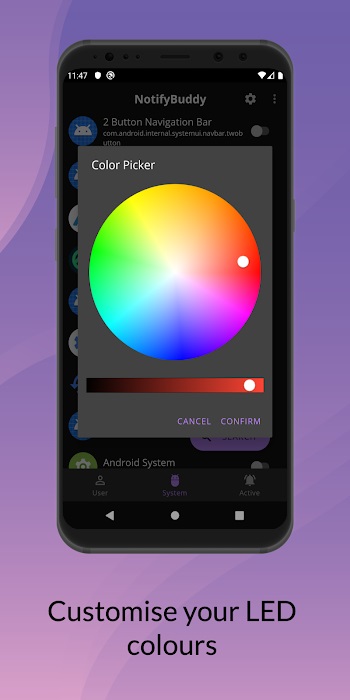 Basically, you'll just need to download the app and then use it as you would any other app. Ingenious, right? Now, you don't need to pay the phone center to fix this minor inconvenience. You just need to disable the Ambient Display and any battery optimization featured in the phone so you can use it. Then, you'll also be able to choose which apps you can use it to.
What are NotifyBuddy's features?
Even though this app was created for one single purpose (notification light), it has a lot of other features that makes it such a useful app. In this post, we're going to discuss all of it.
Adjust LED animation time – The problem with the default LED notification light on smartphones is that there's often no option to customize it. Since it's built within the phone, you can't tinker with it in the settings. The good news is, when you use NotifyBuddy, you can change the LED animation time from 1 to 10 seconds. This is the time it takes for the LED light to finish one blink.
Different LED colors – If you fancy a red color for better visibility, you can do so with NotifyBuddy. But in the default one, it's usually just the color white. But in NotifyBuddy whatever color you want, you can change it anytime using the color wheel!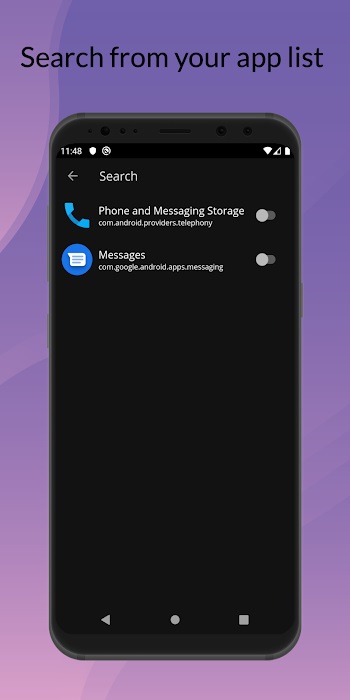 LED positions – Most LED notification lights are either located at the top or at the bottom of smartphones. But with NotifyBuddy, you can adjust it to virtually appear anywhere you like on the screen! Whether you prefer it at the top, bottom, upper left corner, lower right corner or at the center – you can do so!
LED size adjustment – You can also adjust the LED size into as small or as big as you want. This is especially helpful to people who can't see well. Thanks to the app, they now have no reasons to miss any notifications!
Downtime – If you want it to stop working for a certain period of time, you can do so using the premium version. That's the full customization feature that this app offers.
Free to download – The best part of all is that this app is free to download and use! It also works not just for OnePlus 6T phones but for every Android phone!
NotifyBuddy – Final Thoughts
NotifyBuddy is a remarkably simple yet useful app that every Android phone should have. Download it now and use it for free.