Nothing Launcher APK 1.0.2
Download Nothing Launcher APK latest version and change the design of your android phones. This OS will enable you to personalize your icons, backgrounds, and widgets.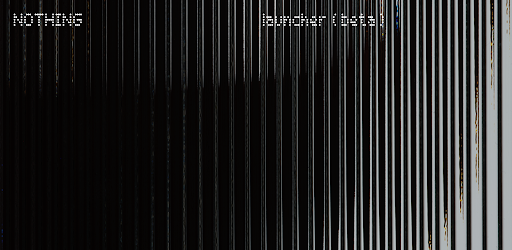 In-Depth Description of Nothing Launcher APK Download
Nothing Launcher is a personalization app offered by Nothing Technology Limited. It is designed with numerous features that can help you revolutionize your phone using experience.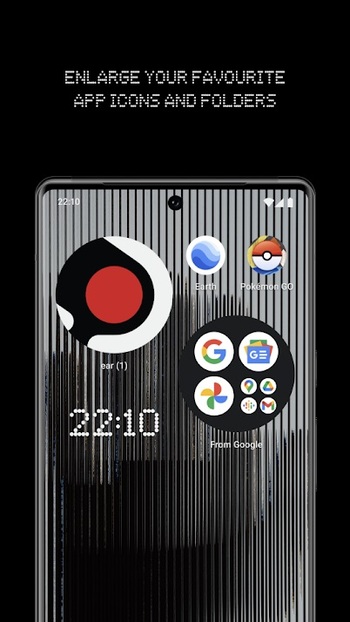 The app is lightweight (only 5.8M) and highly optimized for seamless operations. The developer designed it to work optimally with Android 8.0 and above.
Additionally, the application is highly intuitive. You can access all the icons & widgets you need without any problem. Its simplicity makes it ideal for use by people of all ages.
Why Download Nothing Launcher APK for Android?
Nothing Launcher APK is the dream of every android user. It enables you to personalize and customize your phone easily. With this app, you can change the way your icons look, change the color of your background or even add widgets that will make it easier for you to access your favorite apps in just a few taps.
In addition to its incredible functionality, Nothing Launcher APK is also easy to use. It can run seamlessly on any Android device and is ideal for novice and professional users. Here are some of its pros:
Innovative Design. Nothing Launcher features a clean, uncluttered UI that makes it easy for you to access all the app's features.
Quick Setup. The launcher takes less than two minutes to set up and customize your phone. Just follow the prompts on the screen and enjoy a personalized experience instantly!
Easily Shareable. You can share the Nothing Launcher APK with your friends so they can also enjoy a new way of using their Android phones!
Highly Rated. Despite being relatively new, the app has already garnered high-quality ratings from users globally.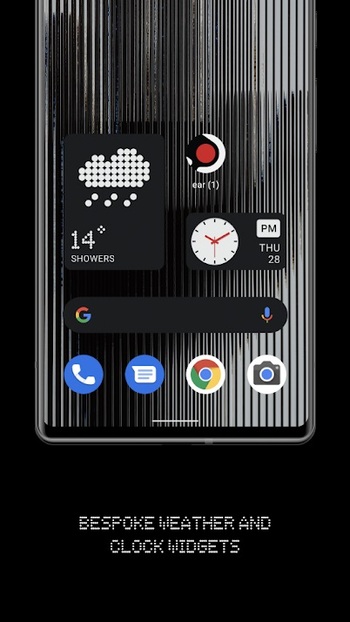 If you're looking for a launcher that can help you change how you use your Android phone, look no further than Nothing Launcher! Download the APK today and enjoy a unique experience.
How Nothing Launcher APK Works
This app helps you achieve a fresh look for your home screen. It offers numerous customizable options that will let you personalize your interface.
It also features quick access to all your favorite apps and widgets, which allows you to run them quickly and easily. Here is how to use it:
Download It. First, you must download the Nothing Launcher APK from the Google Play Store. Once downloaded, launch the file and install the app on your device.
Choose Your Theme. After installation, select your preferred theme from the wide range of options at your disposal. You can also choose to create a custom theme by combining various elements.
Apply The Theme. Once you have selected your preferred theme, apply it to your phone. You can customize the icons, backgrounds, and widgets according to your preferences.
The dynamism of the app allows you to play around with its options and create a unique look that is perfect for you. You can change the size, shape, and color of your icons. You can also add or remove widgets and customize their positions on the screen.
Features of Nothing Launcher APK Free Download
Nothing Launcher APK is packed with unique features. Here are some of its outstanding characteristics:
Iconic Design Language. This application is designed with an imaginative, dynamic design language that not only good but also intuitive to use. You will have numerous options at your disposal, making it perfect for everyone.
Highly Customizable Widgets. You can easily personalize how your widgets look and function within the app. This includes altering their size, shape, color schema, and position on your screen.
Max Folders & Max Icons. You can also increase the number of folders and icons on your screen by simply following a few easy steps. This will give you access to more features and apps within seconds! It is also a plus feature for people with sight impairments.
Bespoke Weather & Clock Widgets. With this app, you can access detailed information on the weather and time without visiting different websites or applications. This is a convenient feature that most users will love.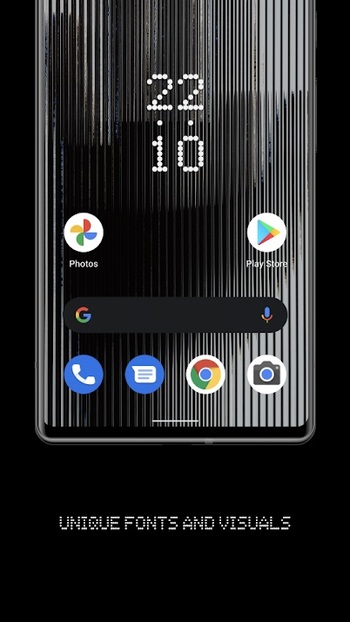 Highly Compatible with Android Devices. Nothing Launcher APK is designed to work perfectly on any Android device. However, it is currently available for Google Pixel 5 & Pixel 6 series and Samsung S21 & S22 series.
Free to Use. You will not be required to pay anything to download or use this app. It is 100% free for everyone!
Additionally, this app comes with a simple user interface, ensuring that using it is a breeze! You do not require prior experience or any advanced technical knowledge to personalize your device and enjoy a fresh new look.
Highly Responsive Graphics
If you've experienced hanging issues with other launchers, you understand how irritating and frustrating it can be. Nothing Launcher APK is designed to provide a smooth and responsive experience, eliminating any hanging or lagging issues.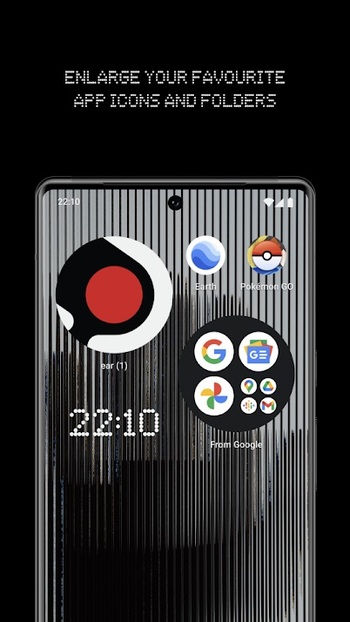 Its graphics are also highly responsive, ensuring that you enjoy a seamless experience when using your device. You will get the features of all the icons in unmatched clarity & all letters are easy to read.
Conclusion
If you're looking for a fast, light, and highly customizable launcher for your Android device, look no further than Nothing Launcher APK It is packed with features that allow you to personalize your phone according to your preferences.
Additionally, the app is free to use and comes with a simple user interface. It is the ultimate goal for every android user!