Mp3 Juice APK 1.0.6
Download MP3 Juice APK Latest Version free for Android now. Get free MP3 downloads from multiple sources and add them straight to your mobile device.
Are you looking for a quick and easy downloader for your device? If so, MP3 Juice latest version is one app that will blow your mind. Simply searching or typing in a video URL will give you instant access to MP3 files. You can search, convert, and download in a matter of seconds.
Other downloader could take multiple steps in order to do what MP3 Juice can do in just 2. So, is there any other reason to choose this quick alternative for your android?
Some Quick Features of MP3 Juice
If you are still conflicted, here are a few features that should surely change your opinion of the MP3 Juice music downloader:
Fast and easy to use: MP3Juice is a fast and simple to use application that anyone could access with a few types and taps of the screen.
Multiple supported sites: You can acquire videos from a multitude of different sites and URL, primarily from YouTube.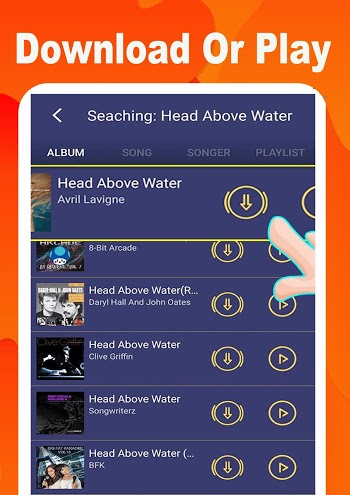 Safe and free to use: Best of all, the application is completely free to download and use. There are essentially no drawbacks to using MP3 Juice for your device. You are simply converting files of already safe video sources.
How to use MP3Juice
To be honest, MP3Juice is one of the more simplistic downloader tools you will find available for your Android.
First, open up the MP3Juice application. From here, you will automatically be directed to the search bar.
Here, you have two methods of download: First, you can either manually search for whatever video you want to convert into an MP3 file. Or, if you already have a link to the exact video, simply add the URL to the search bar. It should instantly pop up after you confirm the URL.
Now, you will have another two options to proceed. One, you can tap Play to watch the video. You can do this to confirm your search and make sure you have the right video.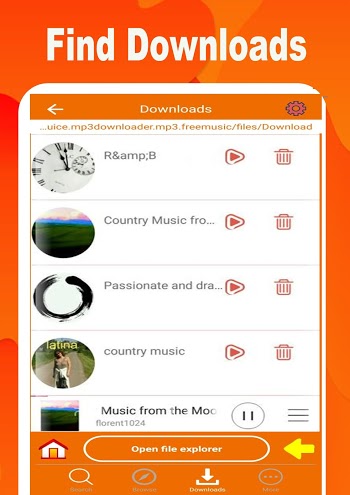 Once you're satisfied with the results, you can select the second option – Download. You may be redirected to an ad, depending on the circumstance. Otherwise, your video will begin downloading as an MP3 file.
That's all there is to it! Once the video has finished downloading, you will be able to find it in your files app and Music Player.
We recommend moving the MP3 to a separate folder if you wish to keep them organized. In addition, you can rename the file to appropriately match the song. As, some files may not have exact names or titles.
MP3Juice APK Free Download
So, are you ready to begin your dive towards the juiciness of free MP3 downloads? If so, go ahead and grab the MP3Juice APK for Android. This is the quick alternative to visiting the official website every time you want to add a new MP3.
Instead of always going to your browser and typing the link for the MP3Juice website, just to search or add another link, simply add the app APK to your device. This speeds up the amount of time taken to actually use the application. Meaning you can add multiple MP3s to your Android in a short amount of time!
Conclusion
With that being said, go ahead and download MP3Juice mobile APK for your device now! Get an unlimited amount of sounds, music, and songs straight onto your device for free! Anyone would surely enjoy this quick and easy alternative to most downloaders on the internet.