Monthly Idol APK 8.60
Download Monthly Idol Apk Latest Version Free for Android to improve your small entertainment agency. Enjoy free shopping with the version of the game.
Do you have an interest in the entertainment industry? Monthly Idol is for you if you want to enjoy interesting and more in-depth entertainment. Have you ever nurtured the idea of owning an entertainment agency? Bringing different idols to the world is an amazing thing to try. All these can be achieved with Monthly Idol.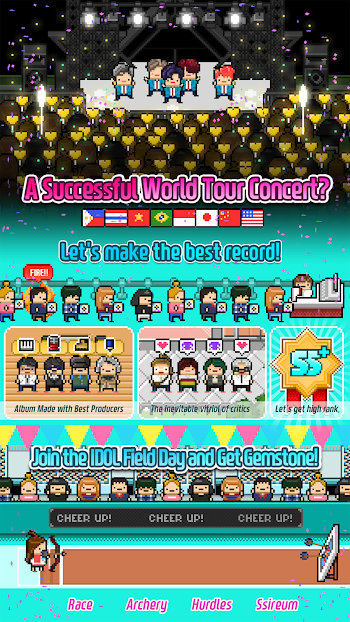 Download this game now and get immersed in the exciting and engaging gameplay. The agency you'd manage has different objectives and jobs to complete. Monthly Idol will allow you to create and manage your own agency on your Android device.
It is worth mentioning that Monthly Idol is a realistic and in-depth simulation game. This game is offered by 608Factory, and it has over 1 million installs on Google Play Store. Another important thing to note is that the game is rated 3+, implying that it is suitable for everyone.
Engaging Gameplay and Story
Gamers can manage their entertainment agency with this game. However, they must complete varying and engaging tasks. This game is undoubtedly the most amazing simulation game you'd play on your Android device.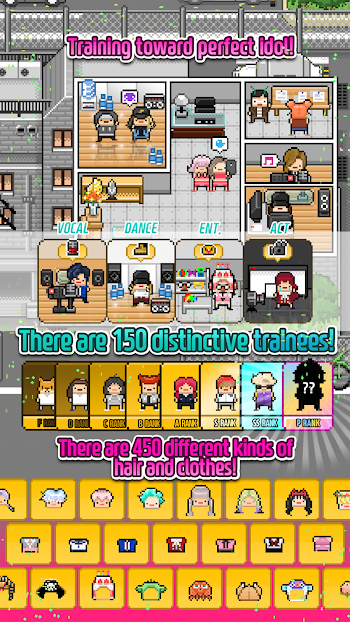 It is important to note that you can also create different idol characters. Add unique features and look to these characters. You can have fun with these characters as you explore the epic gameplay on your mobile device. What's amazing about the game is that there are so many interesting and in-depth features.
Features of the Game
Here are some of the features to explore in this game:
Expand your small agency to a top global entertainment agency. You're the boss of everything, and you can choose a boy or girl group
You have a five-year contract period with each IDOL. Improve these Idols and make them be at the top of their game. It is important to note that you can renew your contract with these Idols after five years
Help the idols achieve their dreams. You can do this by taking them on World Tours. This will help to increase their chance of winning a jackpot. A single concert can make a difference.
Record different songs and make available to the public so they can stream from different platforms. There are different themes for you to explore.
Monthly Idol Apk Free Download
Download the version of this app because it has been optimized to deliver a better experience. With the version, you'd enjoy free shopping, amongst other features.
Conclusion
Download the latest version of Monthly Idol and create your entertainment agency.